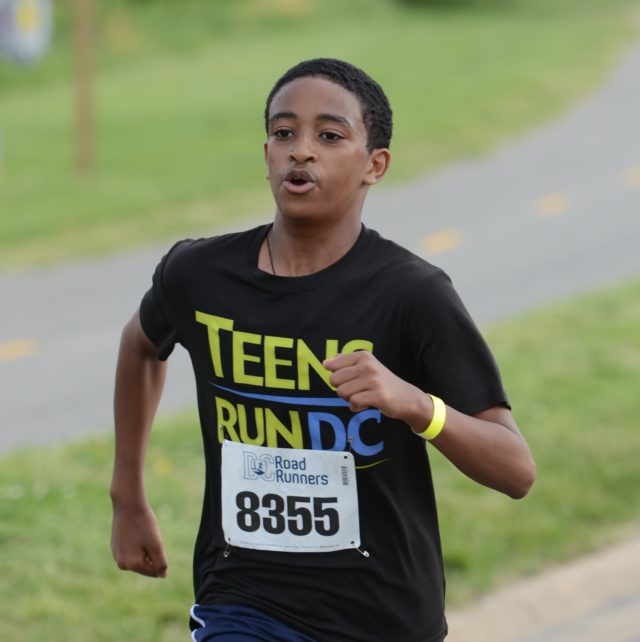 Alazar Tegegnework entered seventh grade in a new school and dived into the lessons and homework. He excelled in the classroom, but one of his teachers at the Brightwood campus of Center City Public Charter Schools saw something more.
"He understands hard work because he knew if he didn't work hard in his academics, that would affect other things," says Jermar Rountree, a physical education and health nutrition teacher at Center City PCS.
"Academics is his driving force. But that's all he knew."
Rountree encouraged Tegegnework to come with him to a program called Teens Run DC.
"I was like, why not?" Tegegnework says. "I wanted to do something on Saturday mornings rather than just sleep. I wanted to do more running so I wouldn't be too stressed out when soccer season comes. Through Teens Run DC, I was able to do both."
The invitation to join his teacher on weekend morning resonated with Tegegnework, now a sophomore at School Without Walls, partly because of his attitude — what Rountree describes as open to new experiences — and partly because of the design of TRDC.
The Starting Line
What started with 19 kids at Wilson High School has grown to work predominantly with middle schoolers and now reaches about 500 kids in eight D.C. schools.
"We wanted longer-term relationships and an earlier introduction to healthy fitness habits," says Steve Hocker, the executive director of TRDC. "If we can catch them early, it will help them later on in high school, later on in college, later on in life."
Hocker describes his group, founded in 2009, as "a small nonprofit that empowers youth to envision and work toward the achievement of personal goals."
The daily specifics of the program, however, deliver the results that are easy to run past in that feel-good mission statement.
Coaches and teachers collaborate two days each week to offer what Hocker calls the "lunch club," which teaches lessons on topics such as effective communication, nutrition, and stress management. Kids also take part in a 90-minute "running club" session after school on those days. To round out the week, group mentoring happens during the Saturday practices, which start at 10 a.m. at Yards Park.
Those three components interlock to form the foundation of a successful initiative that introduces both running and life skills to kids across the city and accomplishes Hocker's vision: "This is how kids like Alazar grow within the program."
In the past five years, TRDC has earned accolades such as the Community Leadership Award from the President's Council on Sports, Fitness & Nutrition and the Outstanding Youth Running Program of the Year from Road Runners Club of America.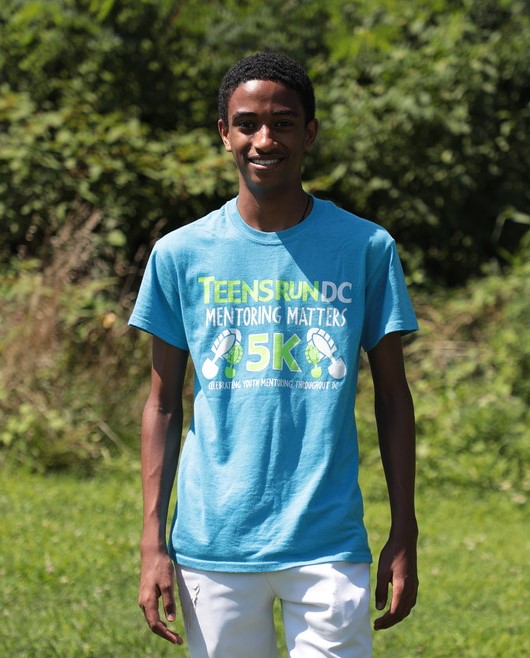 Weekend Warriors
Saturdays provide an opportunity available to any middle schooler who wants to join the runs and receive group mentoring. Kids break into rough pace groups and run for between two and six miles. Coaches make sure the group doesn't drop anybody on the routes.
"I really enjoy the true relaxed feel of TRDC," Rountree says. "The mentor-mentee model was something that really helped me push the kids to be a part of it. I'm only one person. I feel like if there's enough of us to encourage our youth, we can really take over the world."
Rountree and others guide participants through weekly instruction and the Saturday sessions, but TRDC also brings kids together for ice skating, cookouts, and trips to local sports games. The group has volunteered at outings such as river cleanups and the Marine Corps Marathon.
Saturdays, like the school days, emphasize social and emotional interpersonal dynamics, but coaches do train with kids for local events where they can test their physical skills too, whether it's the Credit Union Cherry Blossom Ten Mile in the spring or Jingle All The Way in the snow.
"When we're really working toward the races, we try to concentrate on times," Hocker says. "That's the not most important thing. It's more about the determination and goal-setting and work ethic."
For Tegegnework, who excels at academics, distance running introduced new modes of thinking about athleticism.
"In soccer, you're focused on controlling a ball and looking around you," he says. "With running, you're focused on doing better than you did last time. You focus on one thing — it doesn't require many skills other than just keeping the right mindset."
Applied Lessons
Tegegnework crossed the line for third place in his age group at the 2019 Teens Run DC Mentoring Matters 5k, and he missed second place by just four seconds.
"He's a beautiful runner," Hocker says.
Although he's young, Tegegnework has already grasped the universal truth that grounds TRDC's success.
"Teens Run DC is more than running," he says "It's building a community. Something you might not have, another person might have in that community. Then you'll learn from one another. Both people teach one another."
His presence in the program for several years means he can offer his own insights to newcomers.
"I usually say, you have all these people to support you. It's not going to be super stressful. Relax, run, and have fun."
Tegegnework had planned to join the cross country team at School Without Walls, but the practice schedule conflicts with the soccer team, and he's sticking with that sport instead. He's not finished with his running career, though.
On the first Saturday of September, he arrived at Yards Park at 10 a.m. as usual. He joined his friends, logged two-plus miles, and completed the initial TRDC practice for the fall semester.
Recent Stories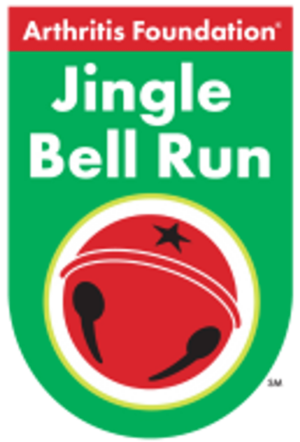 Be part of the original festive race for charity and signature Arthritis Foundation holiday event! Wear your favorite holiday attire and together, we'll jingle all the way to a cure! Register as an individual or bring a team of friends,