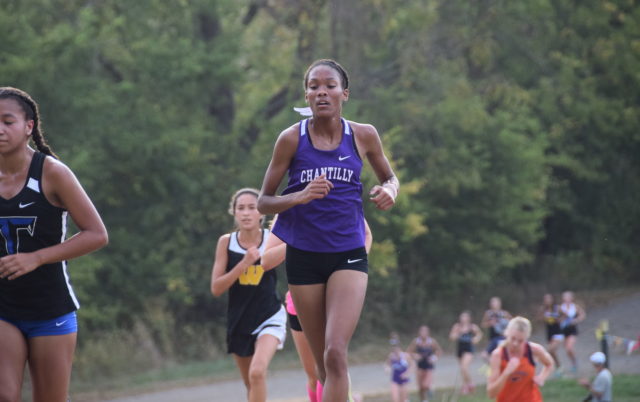 Colin McCauley feels like he could outkick most runners. Bryce Lentz knows he can't. The two sped off at the Octoberfest Invitational, just knowing that at some point Lentz would have to run McCauley's legs off if he had a chance of winning.
Under overcast skies, they started fast and  pulled clear of third place finisher David Barron of Westfield in the first few minutes.
Octoberfest Invitational
Sept. 28, 2019
Great Meadow, The Plains, Va.
5k
After making the second creek crossing roughly a mile and a half into the two-lap course around Great Meadow, Lentz made a move than McCauley couldn't cover. Lentz, a junior at Colgan, went on to win in 15:47, with Herdon senior McCauley coming in at 16:00, with a second wind heading up the hills in the third mile.
"We both had the same strategy, he just pulled it off better," McCauley said. "I got beat by the best, I need to have a little more confidence to go with him and see what happens."
Lentz ran by his instincts, and it worked out for him.
"Coach (Dave Davis) usually gives me a strategy, but today he didn't," he said. "I knew I should push harder in the second half, so I just hung on Colin's side most of the race but wanted to pick it up in hills and I lost him.
"I knew when I went, I'd have to go as hard as I could. I don't know why I felt so good today, but it was a more enjoyable race than usual."
Behind the two, Barron tried to hang on, but after a mile settled into no-man's land.
"I wanted to go with the top guys, but they got out fast early," he said. "I just tried to stick near them as long as i can. It's all mental at this point, we're doing a lot of work right now in practice."
Richmond's Glen Allen edged 5A rival Thomas Jefferson 155-159, the main difference coming from the Jaguars' third man.
The girls' race played out as most have this season. Bethany Graham, as is her tendency, went out hard, crossing the mile mark in 5:20. She had long since separated from Annadale's Julia Ghiselli and Maury's Maeve Stiles, who strung out in pursuit.
"I've been going out between 5:10 and 5:20 and trying to focus on the second mile, not slowing down there," Graham said. "It's hard to get into a rhythm on a hilly course like this."
She did okay, running 17:28.  Graham's John Champe team finished second to Chantilly 99-166. The Chargers were led by Momiji Barlow (seventh, 19:37), Elizabeth Wu (13th in 19:57),  Ava Miller  (28th in 20:34), Nyla Carter-Ogden (29th in 20:36) and Ruby Carter-Odgen (34th in 20:43).
Ghiselli, second in 18:16, was pleased with her race, even moreso for being able to race at Great Meadow, which she likes no matter which of three different course configurations that various races, including the state meet and the late-August Great Meadow Invitational use.
Stiles, who was ninth in the 5A state meet last fall, was glad to be on the state meet course, seeing much of the last two miles. She finished third in 18:27.
"I like the course becauese there were a lot of hills, which I don't get a lot," she said. The extent of hill training for Norfolk cross country runners comes from Virginia Beach's Mount Trashmore Park, which includes a 60 foot hill on a converted landfill.
"I didn't run as well as I wanted last year, and that was because we didn't run as many hills, and we didn't come out to meets like this where there are more than one or two hills."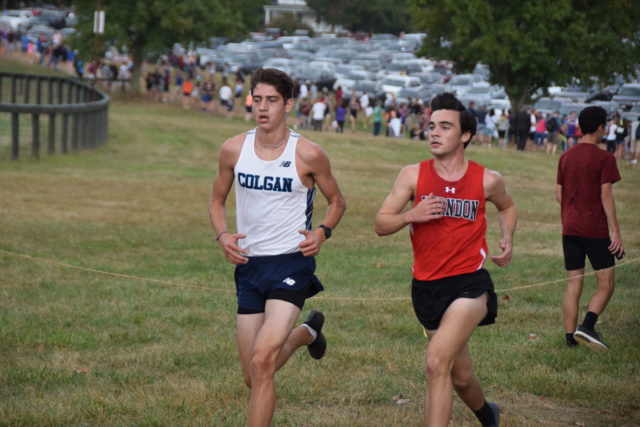 Recent Stories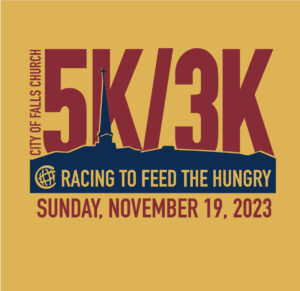 The out and back Falls Church City 5K/3K course is mostly flat on the W&OD Trail starting and finishing at 103 Columbia Street. Overall male and female winners earn free shoes and medals are awarded to all categories. Great family