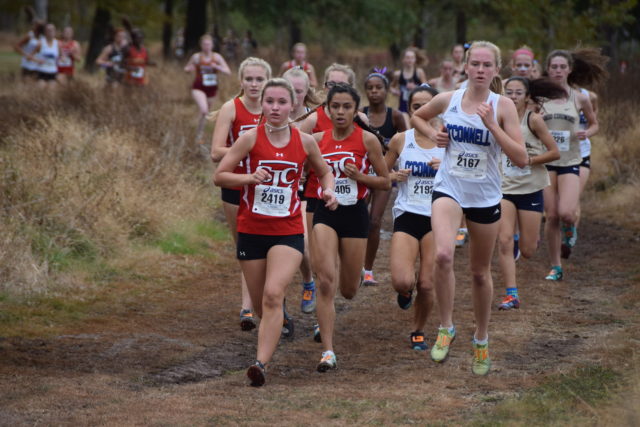 The winning Washington Catholic Athletic Conference teams got on the board early, with Gonzaga senior Cullen Capuano and St. John's freshman Meredith Gotzman earning runaway individual victories at Bull Run Regional Park. Their team each won their third consecutive conference titles.
Capuano wasted no time building a lead, win a two-second margin by the race's first turn. He ran ahead the entire race and won in 16:09.
WCAC Championships
Oct. 26, 2019
Bull Run Regional Park, Centreville, Va.
5k
1.Cullen Capuano Centreville 16:09
2.Patrick Donnelly Herndon 16:30
3.Yakob Kelley O'Connell 16:37
1.Meredith Gotzman St. John's 19:02
2.Katherine Slovak O'Connell 19:54
3.Tess Brinkmann O'Connell 19:55 
"I wanted to break away from the beginning and not give anyone else a chance," he said. "I didn't really feel like I slowed down as much. I knew it was the biggest race of the year so far for our team, so I'd better keep it up. I felt like if someone came up alongside me, I'd be able to hold them off."
The Eagles behind him helped. Racing for the first time since the DCXC Invitational in late September, Gonzaga junior Patrick Donnelly moved past Bishop O'Connell sophomore Yacob Kelley with a half mile to go and held on for a 1:30-16:37 margin.
"I didn't know what Yakob would do – go with Cullen or sit back with me," Donnelly said. "Before we made one of the last turns, I went for it. I just know it was now or never for me."
Though he didn't catch St. John's sophomore Matias Facchinato-Sitja, Gonzaga senior Gavin McElhennon made a strong second half move to finish fifth in 16:54. Luke Francese's seventh place finish in 17:03 built up a margin for the Eagles before Ethan Norman finished 16th in 17:56 to help the Eagles, with 31 points, stay ahead of St. Johns' 41 points.
In the girls' race, Gotzman too shot ahead and held on for a more-than 50-second victory in 19:02.
"I was just going to run my own speed," she said. "If I was ahead, that was fine with me."
Though recent rains had moistened the course, she didn't lose her shoes along the way.
"The mud really slowed me down, but I tried not to think about it."
Behind her, O'Connell's Katherine Slovak, Tess Brinkmann and Lizzie Vinci formed a tight pack, taking places two (19:54), three (19:55) and four (19:56) to make the the team race interesting. St. John's responded with a trio of their own: Tara Anders (sixth in 20:01), Kennedy Hayward (seventh in 20:12) and Caroline Gotzman (eighth in 20:34) before Celia Chorzempa (10th in 20:38) finished, totaling 32 points. O'Connell finished with 35 points.
Gotzman credited senior Cady Hyde, who won WCAC titles as a freshman and sophomore, with helping the team despite her injuries over the last two years.
"She can't run, but she still comes to practices, meets, team dinners, everything," Gotzman said. "She's like a coach who is our age. She gives us a teenage perspective on what coaches try to teach us."
St. John's coach Desmond Dunham acknowledged that the Cadets' season has been somewhat unorthodox, mixing in a relay race and a 4k to the two 5k races prior to the WCAC meet.
"That took them putting a lot of faith into their training," he said. "That we way could train better for two championships in two weeks (the D.C. state meet follows a week later). Coming into the season, we looked like the second best team in the conference, on paper, so we had to sacrifice some races in favor of training we really needed."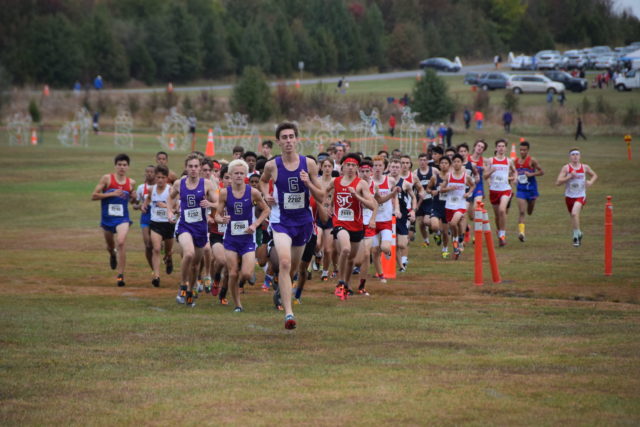 Recent Stories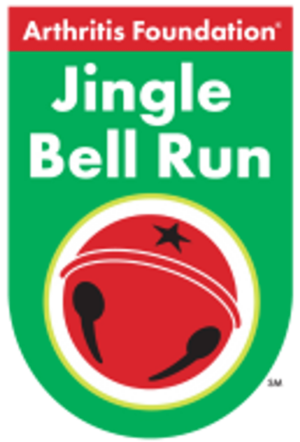 Be part of the original festive race for charity and signature Arthritis Foundation holiday event! Wear your favorite holiday attire and together, we'll jingle all the way to a cure! Register as an individual or bring a team of friends,