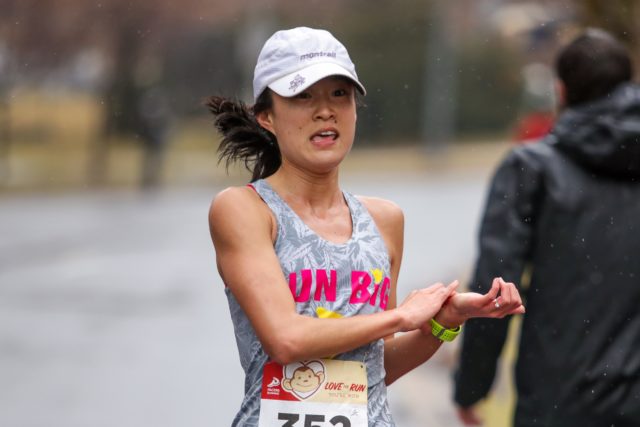 Caitlyn Tateishi is the type of runner who is never satisfied.
She ran her first marathon in June 2015, finishing in 3:38:49, a few minutes above her Boston qualifying time. It didn't take long for her to sign up for another one — and three months later, she qualified for Boston by more than 15 minutes.
When she ran 3:00:43 at Boston in 2016, she earned a new personal record but said she was still disappointed. She won the Baltimore Marathon later that year with a time of 2:55:42.
Tateishi's drive to get faster led her to a U.S. Olympic Marathon Trials qualifying time.
"Once you hit a goal, you kind of want to raise the bar for yourself," said Tateishi, 33, of Washington.
Tateishi hit the Olympic Trials qualifying mark of 2:45 at the 2018 Grandma's Marathon with a gun time of 2:43:39 (chip time of 2:43:35). Then, she notched another qualifying time at the California International Marathon that year with another 2:43.
"It was really crazy to look back and think in June at Grandma's I was completely ecstatic that I ran a 2:43, and then in December I was completely disappointed that I ran a 2:43," she said.
Tateishi said neither she nor her coach, Emily Richard, thought she'd get the OTQ at Grandma's Marathon, but she had a great day and was able to meet her goal. While she wasn't able to be part of the elite field at Grandma's Marathon, she said she made the best of the foggy day. Much of the course was by the water, which reminded her of Hawaii, where she's from.
Things had been going well at Grandma's Marathon, but around Mile 20, Tateishi said she had the feeling of not wanting to push anymore. But a fellow runner behind her was cheering as she climbed Lemon Drop Hill and provided some encouragement. 
"She came up next to me and she looked me in the eye and she was like, 'We got this,'" Tateishi said. "And I was like, 'Oh my gosh, you're right, we do.'"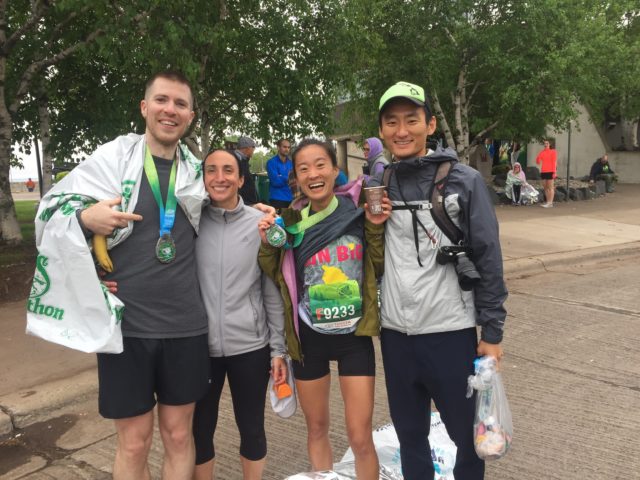 Richard and Tateishi's now-husband were also along the course.
"I couldn't really hear anyone else but her, and she was like, 'I believe in you,'" Tateishi said of Richard.
The training cycle for Grandma's Marathon was the first one in which she went above 100 miles in a week, she said.
Before she ran her first marathon, Tateishi ran an ultramarathon, taking on the 50-miler at The North Face Endurance Challenge in Sterling in 2015. She didn't have the pressure of getting a certain time like in a marathon, she said. She had run an ultra distance with a friend while serving in the Peace Corps, but that wasn't a race.
Tateishi started running as a child while growing up in Hawaii. She wasn't good at ball sports, she said. When her friend tried out for the track team in middle school, she did too, but with the short 100- and 200-meter races, Tateishi said she came in last every time. She still liked it.
And when she got to high school, the cross country distance suited her better.
"I wasn't terrible at running longer," she said. 
Ryan Cabalse, who coached Tateishi in cross country and track at Waiakea High School in Hilo, Hawaii, said she was a leader, the team's "social glue," and also clumsy. 
"She just loved running and she loved being a part of the team and she spent a lot of her time trying to motivate a lot of the other girls," Cabalse said.  
The mental aspect of running was a challenge for her at the high school meets, he said. 
"I'm super glad that she was able to break through and find that balance," he said. 
After high school, Tateishi ran Division III cross country and track at Pacific University in Forest Grove, Ore. 
There, she was coached by former pro runner Ron Tabb, who compared his own running background to Tateishi's. Nobody would have known he'd go on to have such a successful career from his high school performance, he said, and the same went for her.   
"You never know what you might be able to do if you're willing to make the sacrifices and the commitment to something," Tabb said. "So, and that's what Caitlyn has done. She's made the sacrifices it takes to succeed at a high level."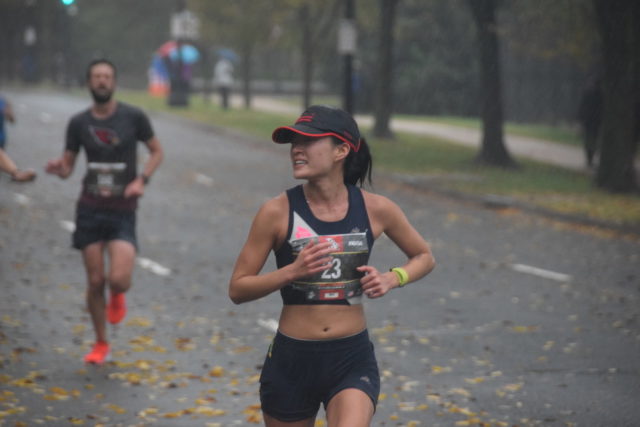 While in college, Tateishi was focused on her studies, Tabb said. Now, he said, it seems with her career and support from her husband, she's able to put more energy into her running. 
She works at the Howard Hughes Medical Institute in Bethesda as an operations business analyst in the Office of General Counsel. 
Tateishi met Richard, her current coach, as they competed in the Backyard Burn series in Northern Virginia. Richard introduced Tateishi to a group organized by Hilary Cairns that does track workouts at the Banneker track on Wednesday mornings. 
The group calls itself the "Track Pack," Tateishi said, and she enjoys being part of the supportive community.   
When Tateishi ran her OTQ at Grandma's Marathon, Richard was waiting to see her husband, who was also running, and tracking the rest of Tateishi's run. She saw on the tracker that Tateishi had run 2:43. 
"I'm pretty sure I was standing on the side of the road crying because I was so happy for her," Richard said. 
Going into the Olympic Marathon Trials in Atlanta, Richard said she'll have Tateishi do some pace work on hills and also put a focus on strength work. Richard described her coaching relationship with Tateishi as a "partnership," with Tateishi having input on her workouts and Richard also pitching in on the mental side of things.   
Richard will be heading to Atlanta with her family to watch Tateishi in the Trials.   
"I just really hope that she is able to be competitive and have a strong race but also just really enjoy the experience," Richard said.   
Tateishi ran 3:01:36 in the Marine Corps Marathon deluge, and now she plans to take a few weeks off before she starts getting ready for her race in Atlanta, where she hopes to feel strong and positive. 
"What I really want is to do it and feel good about it," Tateishi said.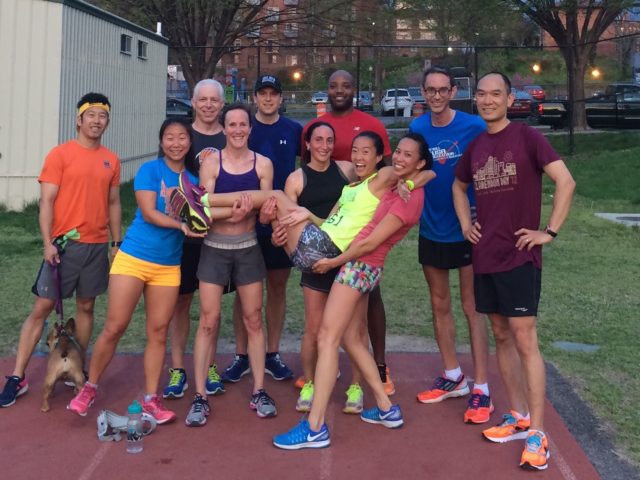 Recent Stories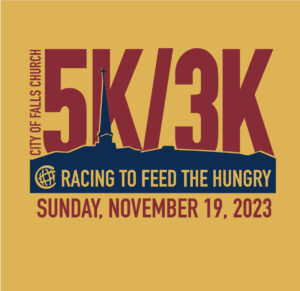 The out and back Falls Church City 5K/3K course is mostly flat on the W&OD Trail starting and finishing at 103 Columbia Street. Overall male and female winners earn free shoes and medals are awarded to all categories. Great family