No running group is good right now. Run alone for a while.
Most of the paved paths around here are barely six feet wide anyway.
If you're on a single track trail and you have to pass people either way, stop for a moment and move off the trail so you keep each other at a safe distance.
Arlington County probably didn't want to close its tracks and trails to group use, but it did so in hopes of limiting the spread of the coronavirus, so take that into account when you decide where to run, even if they can't enforce those closures.
Nova Parks is closing its parking lots but not its trails. That would seem to cut down on crowding on trails by discouraging people who had to drive from visiting.
The National Arboretum, however, can close the gates, and did Tuesday afternoon.
I'm hoping by the time this is all over, I will have updated and upgraded our running group schedule and database, but for now, please don't waste the sacrifices that people and businesses have made in the name of public health just for some company for a few miles.
Recent Stories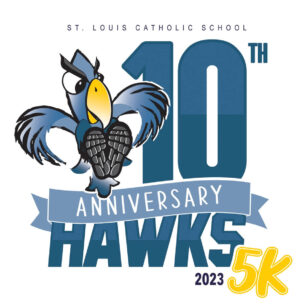 2023 will be the 10 year anniversary of the St. Louis Hawks 5K and Fun Run for Health & Wellness. The USATF certified course runs through the historic Hollin Hills neighborhood in Alexandria, VA.
The Hawks 5K goal, in conjunction