Ben Beach was actually happy for the reprieve.
The Bethesda man, who holds the record for most consecutive Boston Marathon finishes with 52, had every intention of running his 53rd, but with the race's delay, he's happy to sleep in on Patriots' Day for the first time since he was in high school.
"I was relieved when they postponed it," he said.  "I've been fighting a bad knee, my mileage was more pathetic than usual. Having a few more months to get ready is a break for me."
Alexis Fairbanks, of D.C. also would have pushed through some discomfort to race, but has taken the break to recuperate. 
"So no fun Boston challenges for me, but the Olympic Channel (paying the past six marathon broadcasts) has been all day to relive the glory," she said.
Beach and Fairbanks were two of 606 local runners registered for the race, many of whom are still signed up for the Sept. 14 makeup date, one that is obviously still in question. Many observed the day in one form or another.
While Beach didn't have a plan set in stone the night before the race – "I don't think I'll run 2.62 miles or anything like that" – Clarksburg's Conroy Zien, who finally qualified for Boston last fall after years of effort, had very specific plans. He and four friends were planning to run 5.24 miles each in their own hometowns, adding up to the full 26.2 miles. 
Hear some more on the Run Farther and Faster podcast
"Also, I've worked out the mileage I've run this weekend so that I'm currently at 20.96 miles," he said. " So when I complete the 5.24 miles tomorrow as part of our Virtual Boston relay, I'll personally be at 26.2 miles for 'Marathon Weekend.'"
Silver Spring's Margaret Sprock went out for a run of her own at 10 a.m., making sure to run Boston Avenue in Takoma Park and spicing it up with her first and last miles at marathon pace.
Alexandria's Nicole Gleason, was up in her native Massachusetts the day of the race, which she was supposed to run for Katherine Switzer's 261 Fearless organization.
"Today I reflected on what was supposed to be the day," she wrote. "Running through the Wellesley scream tunnel, cresting Heartbreak Hill, and turning right on Hereford and left onto Boylston before crossing that finish line and fulfilling my promise of running the Boston Marathon in honor of my grandmother, who passed away from Alzheimer's in 2018.  
"I think of her every day, as she was my biggest role model and most avid cheerleaders throughout life.  However, the thought of her was with me during my shorter social distance run this morning, 24 miles away from the start line of Boston.  No mask, no gloves, just fresh air and my thoughts of what advice she would give at a time like this."
Gleason's grandfather, recovering from a recent heart attack, asked her questions as they watched broadcasts of prior Bostons, which turned it into an impromptu crash course on running a marathon and the history of the Boston marathon.  
"So the women only run 24 miles?"

"No Grandpa, they run 26.2 just like the men"
and
"Who is that guy? He is running by himself"

"That is Meb Keflezighi, and he is going to win the race."

"Do you know him?"

"No, but did get a chance to meet him." (Shows picture of Meb and me at the Cherry Blossom Expo)

"He looks like a nice guy."

"Yes, I think so."
Some runners closed out their training cycles with the planned performance effort.
Tim Hughes was among a few runners who ran a course at different times of the morning that started near the zoo, looped around the Potomac River and took the Capital Crescent Trail around to Rock Creek Park. 
He stopped along the way to chat with friends who spectated along the way, and spent about 3:31 total making the trip.
"It was a blast," he said. "And while it was no Boston, no Heartbreak Hill…it was just as perfect finishing in Rock Creek Park and seeing my friends who came out to cheer. This was a memorable day, and reinforces how great the running community is." 
Elizabeth Clor, of Chantilly, who wrote the book about getting into Boston, ran her own 26.2 miles on the W&OD, starting in Leesburg and ending in Arlington. Her attention to detail extended to her homemade bib number. She would not be able to run a September Boston, so she may not see her real number.  
"I chose number 10262 because I thought that based on my qualifying time, my actual bib number would be in the high 9000's or the low 10,000's," she wrote. "I liked the idea of having 262 in the number, so I went with 10262."
It ended up a little humid for her liking, but she came away from the experience having done just that – experience it.
"I never once cried about the real Boston Marathon being canceled," she said. "But I reserve the right to now that the day has come and gone, and I never had that experience."
While Clor replicated her race routine, waking up early, mild nerves, Beach took the opportunity to have pizza and drink a beer the night before, something he'd never done the night before Boston.
"I am really looking forward to sleeping," he said Sunday night. "I'm usually up by 6 a.m. or 5:45, getting something to eat and getting on the bus. Even though it's a nice tradition, there's a lot on your mind. how far out the bus is taking you, that you have to get back on your own. As much as I love the race and the traditions that surround it, at this particular moment, I am glad not to have to get up at the crack of dawn and run 26 miles.
"I'll miss the trip down Boylston, but it will be there in September or next spring… whenever."
Recent Stories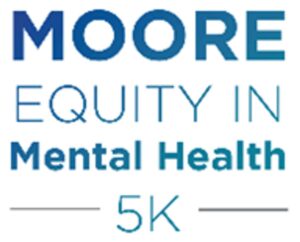 About APA's MOORE Equity in Mental Health 5k
The APA's Division of Diversity and Health Equity invites you to join us in combating mental health inequities facing young people of color and in honoring mental health advocate Bebe Moore Campbell.