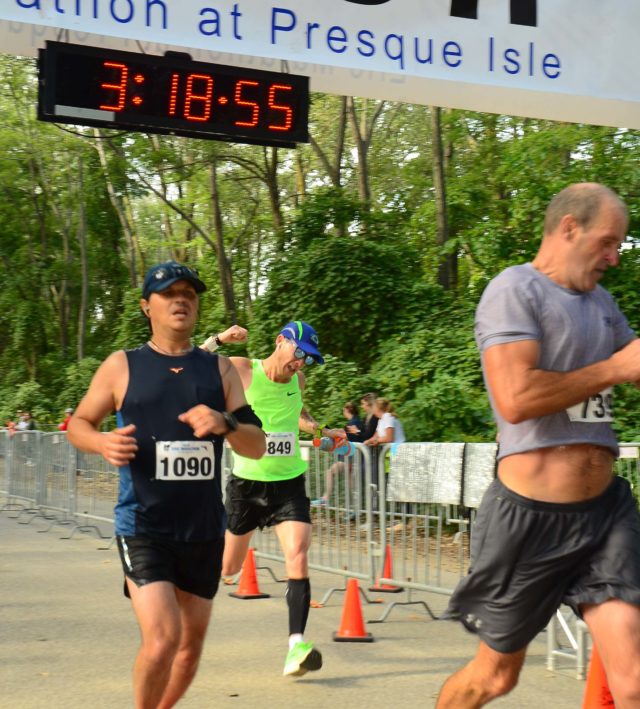 Conroy Zien dropped everything he was carrying when he spotted his wife, Glenda Garcia, outside the finisher's chute at the Erie Marathon earlier this month and began to cry. Garcia figured the worst. Not again, she thought. 
"I got really sad," she said. "Like, how do we recover from this? I'm already thinking about how I can help him get over this."
Since January, Zien had trained in ways he hadn't done before. He ran hilly long runs in below-freezing temperature with the Broderick to Boston (B2B) group in Bethesda over the winter. He added miles to his mid-week runs, embraced speed workouts and changed his diet.
"I'll be honest, I was pretty unpleasant for pretty much the whole year," Zien said.
He did it all with the singular goal of qualifying for the Boston Marathon with enough of a buffer that he wouldn't be on the outside looking in. Garcia didn't know how to handle another setback.
"It's okay," she told him. "You did great."
A couple minutes passed before Garcia asked for Zien's time. She started to cry too.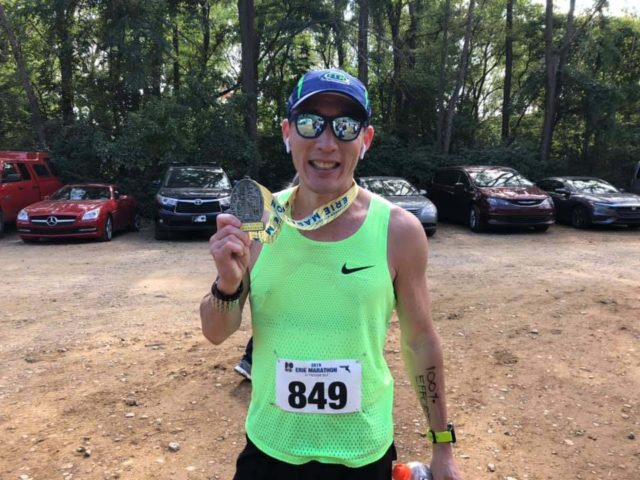 Zien, 50, took over as program director for Montgomery County Road Runner Club's First Time Marathon Training Program (FTM) in 2012. By then he had run a 3:34 marathon, but qualifying for Boston still felt out of reach.
"Maybe I'll age up, I'll backdoor my way in — if I don't get slower," he remembers thinking. 
The following year, Zien's BQ quest started to take form. He ran 43:37 for the Pike's Peek 10K that April, and plugged that result into race predictor chart. He felt good about his chances. At that time, Zien needed to run a 3:25 to BQ, and he finished with a 3:25:08 at the Rehoboth Seashore Marathon, his third that fall.
Coming so close meant Zien could taste what many amateur runners consider the gold standard of long-distance running: qualifying for the Boston Marathon. But those around Zien noticed that the constant chasing of the BQ took away some of his joy from running.
I met Zien when I joined FTM in 2014 to train for my first marathon. We've run dozens of long runs together, and I consider him a friend. I've turned to him for guidance in my own marathon training. 
Earlier this year, when I wrote about the "Boston or bust" mentality, Zien told me that a man who recognized him after the 2016 Rehoboth Beach Seashore Marathon questioned how he could be a marathon program director if he hadn't yet run Boston. Each missed BQ made him feel like he wasn't a "real runner."
"There's a toxic obsession," Zien said in April. "I am both feet in that camp. I realize it's a place I need to extricate myself from, because I don't think it's healthy and it's going to make me not want to run, and I think that's a shame."
In 2017, Zien made a breakthrough and finished under the Boston qualifying standard at the Wineglass Marathon in New York. But he found out a year later that he had missed the cutoff for this year's Boston Marathon by 1 minute 48 seconds, despite having over a three-minute BQ buffer. To make things worse, the Boston Athletic Association had decided to lower the new standards by five minutes. 
Zien had run his PR of 3:25:08 in 2013. 
He told his close friends that he wouldn't race marathons anymore. He would focus his energy instead on directing FTM, helping hundreds of first time marathon runners achieve their goals. 
"I don't know what to do," Zien recalls telling them. "Things are just not lining up. I'm so frustrated. I'm just going to give up."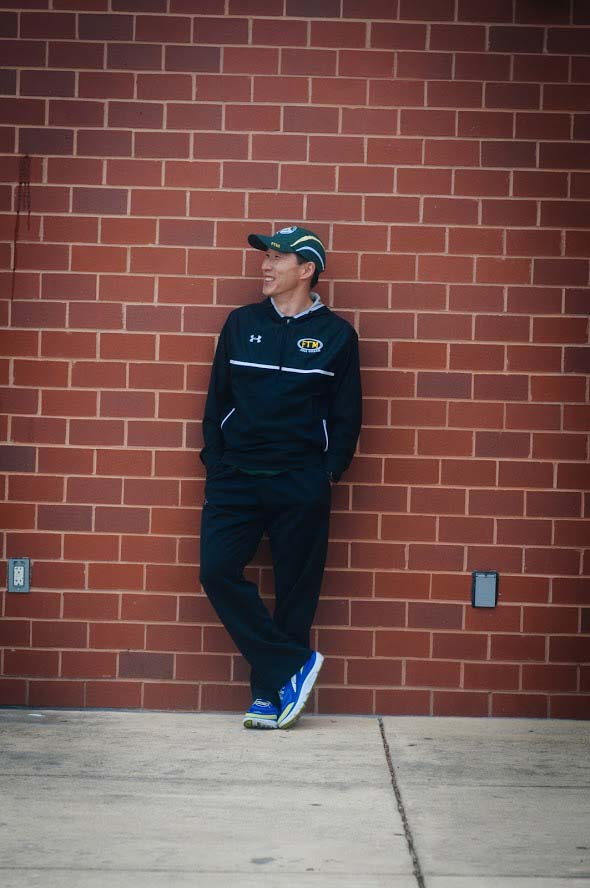 Zien finished his long run in early August with an edge I had never seen before. He ran angry and with a no-nonsense purpose. 
"Sometimes you gotta be a little angry and run with a little bit of a chip on your shoulder and train with a little bit of a chip on your shoulder," he said at the time.
Earlier in April, after training for months with the B2B group, Zien ran the REVEL Mt. Charleston Marathon in Las Vegas and finished in 3:47:40.96 — nearly 30 minutes off his goal time. He started to write a note on Facebook about his failed BQ attempt, but decided to leave it unfinished. Instead, he registered for the Erie Marathon in Pennsylvania.
Zien would spend the next few months ramping up his mileage and going slower on his easier runs. A few days a week, he woke up at 3:30 in the morning to get in his long runs before work. He read books by running author Matt Fitzgerald and quietly went into training mode.
"You kinda got to make a decision: Am I going to sulk or am I kinda going to be angry? And I kinda got a little bit angry," Zien said. "I just gotta need to own this … I'm going to dictate how this is going to go. And that was motivation enough for me."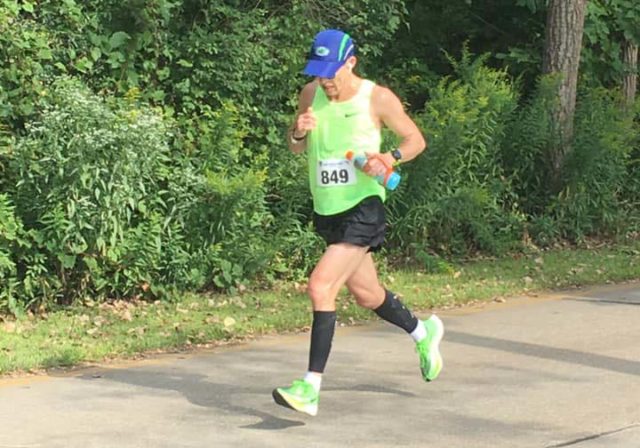 The Erie Marathon felt different. Around Mile 15, Zien said, he had run under his goal pace of 7:40 per mile.
"Like I had only run a 10K," Zien explains. "That's how much energy I had."
With two miles to go, Zien continued to pick up the pace. He burst through the finish line to collect his medal, bottled water and a box of snacks. Once he spotted his wife, he started to cry. Zien told her his time: 3:18 (officially 3:18:21) — a PR and a time he was pretty certain would qualify him for Boston. He finished his final mile of the race, his 30th marathon, in 6:28.
"I felt a sense of relief, a huge burden of a huge rock off my back," Zien said. "I suddenly felt freer." 
Afterward, the couple had to quickly check out of the hotel and on the way home, Zien could hear the messages on his phone pouring in. At a gas station, Zien stopped to read some of the notes. A week after he arrived home, his friends at FTM surprised him with custom made shirts of a silhouette of Zien running. 
"It almost means more to me the people's reaction than me accomplishing my goal," he said, getting choked up. "You get a sense of how much people care about you. To me that means more than having qualified for Boston itself."
On Sept. 16, Zien officially received an email from the Boston Marathon that he has qualified to run the race next April. Shortly after, he withdrew from the Mt. Charleston Marathon he had originally registered to run. He has other plans now.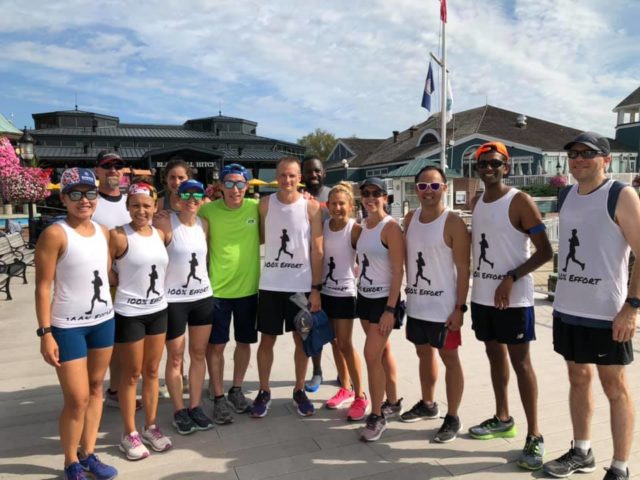 Recent Stories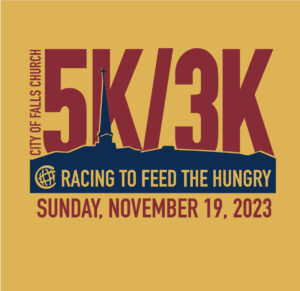 The out and back Falls Church City 5K/3K course is mostly flat on the W&OD Trail starting and finishing at 103 Columbia Street. Overall male and female winners earn free shoes and medals are awarded to all categories. Great family