Bowen Shuttleworth left for Williamsburg last month, eager to join the dozens of young men from Northern Virginia who, over the years, made their academic and athletic marks while running for the College of William and Mary.  
Last Thursday, he skipped a physics lab to make a mandatory track team meeting. There, Athletic Director Samanta Huge told the men's indoor and outdoor track athletes that their teams, along with men's and women's swimming and gymnastics and women's volleyball teams, would be cut at the end of the school year, attributing the decision to budget pressures caused by the COVID-19 pandemic. Huge abruptly hung up the video call, Shuttleworth said, taking no questions.
"She left everyone in a state of shock," he said. "The first thing a lot of us did was go out in the hall and scream."
The school will continue to sponsor men's cross country, the college's most successful team, but former Tribe coach Alex Gibby said that's of little solace and will likely be the cross country team's death knell. 
"The loss of track will eviscerate any chance of having a good men's cross country program," said Gibby, the current associate head coach of cross country and track at Harvard University. He has also coached at Stephen F. Austin University, the University of Michigan and UNC Charlotte.  "There's no serious athlete that is going to engage in the limited development of just one sport when they're used to three."
The Tribe had qualified for the NCAA cross country championships for 16 out of 17 years leading up to 2010, including the entire tenures of Gibby and Andrew Gerard, now head coach at George Mason University. Both coached teams to top-10 finishes and Gibby's 2006 team that finished eighth included three Northern Virginia natives in the scoring five — Thomas Jefferson's Christo Landry and Keith Bechtol and Osbourn Park's Anthony Arena. 
Though he wasn't a Northern Virginia native, Tribe alumnus Sean Graham is now the head track and cross country coach at American University.
Each year for the past 20, roughly six runners have joined the William and Mary track team from Northern Virginia.
The cross country-only Tribe will likely still be favored to win Colonial Athletic Association titles, if only because of the paucity of challengers in a conference that has seen defections and program cuts. Virginia has lost two other Division I men's track programs in the last 14 years in James Madison University in 2006, which included cross country, and the University of Richmond after the 2013 season. James Madison cut their programs to balance with the student body's proportions to satisfy Title IX requirements and Richmond moved the track roster spots to the football and lacrosse teams.  
The COVID excuse doesn't fly for Gibby. 
"COVID is being used as an excuse for the financial mismanagement on the AD's part," he said. "These aren't temporary decisions, they are irrevocable, once they're put in place."
Alumni and students involved in those seven sports are organizing to fight for their team's futures.
"We're going to make it an uncomfortable experience for that people who find our attachment to the institution to be a disposable one," he said. "We have a ton of successful alumni who have given to the college that will have a voice in this. You have large swaths of them who look back at their experience at William and Mary very favorably." 
Ryan McGorty looked forward to joining the Tribe after graduating from Chantilly in 2015, and chose William and Mary specifically because of the tradition and focus on track and cross country. 
"I looked at other places, but as soon as I met the team, I connected fully," he said. "The community provided an opportunity to build. They were guys I wanted to run with every day, and you see your teammates a lot more than you see people in your classes, so that spoke loudly for me."
McGorty qualified for the NCAA Track and Field Championships in the 1,500 meters.
Shuttleworth, a Yorktown alumnus, doesn't seem himself remaking himself as a distance runner to stay at William and Mary after the track team is gone. He's hoping, in part thanks to his ROTC participation, to pursue a transfer to a military academy.
"I hope the administration did a little more of their due diligence than it seems," he said. "The way this was communicated was disrespectful to the athletes, the coaches and the alumni."
Recent Stories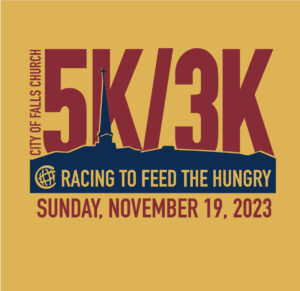 The out and back Falls Church City 5K/3K course is mostly flat on the W&OD Trail starting and finishing at 103 Columbia Street. Overall male and female winners earn free shoes and medals are awarded to all categories. Great family