The DMV Distance Derby, RunWashington's substitute for a robust road racing season, has recorded 677 times for 22 segments since May 2020. Using the Strava app, runners can run a variety of distances on courses throughout the D.C. area at a time of their choosing to earn bragging rights. Often, they are a break from the tranditional 5k, 10k, etc. distances common in road racing.
The 2.5-mile Hains Point segment, clockwise between the gates in East Potomac Park, has seen the most action with 80 men and 45 women trying. Brian Rich (12:34) and Nina Zarina (13:30) hold the leads so far. Others are ripe for more attempts, with only a few people running the WB&A Trail and the Washington's Birthday Marathon loop in Prince George's County, Kenwood in Montgomery County or the National Aboretum.
Even if you don't run all out in an attempt to set a personal best, these courses are also an opportunity to try running in a new place.
We'll be doing a full year, running through April 30, and I will write glowing profiles of the runners with the most segment leads over that time.
View overall results for the first seven months of the DMV Distance Derby here
More about the Distance Derby:
As you may have noticed, we don't have many races happening for a while.
For the rest of 2020 and until the end of April 2021, RunWashington's rankings are going to change to the next best thing – Strava segments. Since we can't all get together in one place and go shoulder-to-shoulder, the next best thing will be to compare performances on the same turf at the DMV Distance Derby.
I have picked out 23 different segments throughout the D.C. area that involve little-to-no interaction with traffic, or they travel through residential neighborhoods. If there are road crossings, they are early enough in the segment as to allow a runner to restart before too long. Most of these segments were also chosen to help runners avoid congestion. I've tried to lend some geographic balance, while also making use of the open roads and paths where runners going after times won't make things too hectic for everyone else. Some segments have been around for a while, and some came from routes I ran specifically to create a new segment. Some are a little uphill, some are downhill. Some come from cool parts of race courses. Some a routes I think are fun and others might enjoy. Given the less formal nature of the project, they're a little shorter than the races we have historically ranked. If you have others for me to consider, submit them to [email protected].
Segments record total elapsed time, so any breaks you take will be included in your segment time. Some of the stopping and starting points can be a little wonky, but I tried to clarify them as much as I could.
All you need is a GPS watch and a free Strava account, which allows for various privacy settings (more on that later). Join the RunWashington group here, and make sure your age is part of your profile if you would like to be classified in age group rankings.
You don't like using Strava on a daily basis? Great! Don't! Use it only for segment attempts, it will be like signing up for a race: you opt in. If you do engage privacy controls, just make sure to set that particular activity to public after you have completed it for it to count, otherwise it won't show up.
One more thing: given how important physical distancing is to limiting the spread of the novel coronavirus, and to make sure everyone is on a level playing field, don't run these with anyone else.
The challenge will go from May 1 to the end of December and we'll update the segment leaderboards monthly, with 10-year age groups (and a five-year age group for those collegiate/postcollegiate runers). Maybe we'll do special race weekend highlights, like holiday weekends in May, July, September, October and November. Maybe I'll add a marathon course for the fall.
As for a way to check the leaderboards daily, I'm still figuring out a shortcut, but you can click on "RunWashington" under "my clubs" and then select "this month." I'm really hoping I can make that easier…
Here are the courses:
Recent Stories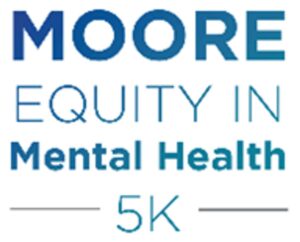 About APA's MOORE Equity in Mental Health 5k
The APA's Division of Diversity and Health Equity invites you to join us in combating mental health inequities facing young people of color and in honoring mental health advocate Bebe Moore Campbell.