When Colgan senior Bryce Lentz made his move to pull away from Arnav Tikhe in the third mile of the Virginia 6A championship, he had to do it fast.
Lentz's gentle demeanor wouldn't let him say in so many words that he was trying to extinguish any hope Tikhe would be able to hang with him after that on the hilly Oatlands course. He was more delicate, but the effect was the same.
"I just had to get in his head a little," Lentz said.
Meanwhile, Lentz's head is where he made the most improvement over the last year, according to Dave Davis, one of his coaches. He had finished third in 2019.
VHSL Championship
April 22, 2021
Oatlands Historic House and Garden
Leesburg, Va.
1.Bryce Lentz 16:10
2.Garrett Woodhouse 16:19
3.Arnav Tikhe 16:20
"Last year he was physically ready in cross country, but he had a tendency to let gaps happen," he said. "He'd fall asleep a little in the middle of races and when he'd wake up, it was too late. Now, when something happens, he responds."
Lentz's race plan depended entirely on being in position with the leader, which he had predicted would be Tihke, near the two-mile mark, and then pushing toward the end, where he broke the tape in 16:10.
Tikhe finished third in 16:20, a second behind his Oakton teammate Garrett Woodhouse, but the Cougars didn't go home empty handed. With senior Zach Morse two seconds back in fourth, they had a solid start to beating West Springfield 37-69 and winning the title that had eluded them the prior two seasons. It was the team's fourth overall and first since 2008. Yorktown finished third with 100 points, edging Woodson by one point and Colgan by four for Yorktown and Colgan's first state championship appearances.
But while Woodhouse, Tikhe and Morse had always been solid low scorers, the rest of the Cougars moved up.  Elham Huq finished 15th in 17:06 and Nelson Jenkins finished 21st in 17:11 to close out scoring, Aidan Whipp's 25th place finish in 17:25 put six in front of the Spartans' fifth.  Quin Sehon finished 56th in 18:34 to round out the Cougars' top seven.
"After states last year, they decided that they were going to do whatever it took to get better," said Oakton coach Matt Kroetch, a 2006 Oakton alumnus. "But the whole team bought in, not just our top guys.
"They looked at Tikhe, he was a 19-20 minute guy when he was younger. They say 'this could be me in a few years.'"
"We're an old team, we've had shots before," Woodhouse said. "If not now, when? We had to push each other."
Morse imparted the experience of the last two seasons to his younger teammates.
"We told them to focus, don't be going out with too many people, keep a small bubble," he said.
Recent Stories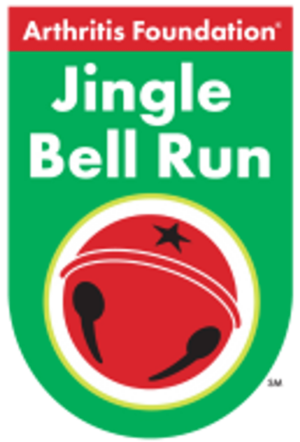 Be part of the original festive race for charity and signature Arthritis Foundation holiday event! Wear your favorite holiday attire and together, we'll jingle all the way to a cure! Register as an individual or bring a team of friends,