Robert Brandt was eyeing graduate school programs in real estate development because he likes being a part of building something.
He already has some experience doing it with the latest Georgetown track team, accounting for two of the men's team's four All-American finishes last week in Eugene, Ore. Brandt finished fourth in the 10,000 meters and fifth in the 5,000, while junior Jack Salisbury finished sixth in the 1,500 meters (3:40.06) and freshman Parker Stokes finished eighth in the 3,000 meter steeplechase (8:33.44). Sophomore Sami Corman was an honorable mention for the women's team, and  among local natives, Diego Zarate (Virginia Tech) from Northwest High School, was seventh in the 1,500, Tuscaorara's Derek Johnson (Virginia) was seventh in the steeplechase and Robinson's Lauren Berman (Virginia Tech) was 11th in the 1500.
"It was amazing that we went from the guys who were training in Flagstaff last fall to having three guys at nationals," Brandt said. "When I was figuring out where I wanted to go (after graduating from UCLA), I didn't want to just be another guy, I wanted to be part of a team on the rise. Georgetown looked like it had a lot of great building blocks and we all came together."
The Hoyas take up a lot of lanes at the Olympic Trials starting this Friday in Eugene. In addition to Brandt (5k/10k) and Salisbury (1,500), sophomore Matthew Payamps will run the 800 meters. They'll be joined by alumni Joe White (800 meters), Josette Norris (5k), Katrina Coogan and Rachel Schneider (5k/10k), and 2016 Olympian Emily Infeld (10k). On top of them, Sabrina Southerland (800) ran at Georgetown before transferring to Oregon.
Brandt started his one-year stint at Georgetown training with the team at altitude while fall classes were remote, but was in for a much tougher challenge in the spring when he was faced with training in humidity for the first time. Despite that summertime discomfort, Brandt hopes to stay around D.C. and train under Bonsey while working in real estate development.
"The last two weeks we were in D.C. were really tough, it was really taking its toll," he said. "It was messing with me mentally- my workouts were nowhere near where they were earlier. Once we got to Eugene and it was 55 degrees and drizzling, I felt amazing."
Brandt was in position to win the NCAA 10k heading into the last stretch before falling back after covering his two laps in two minutes, a position that was unthinkable before his year as a Hoya training under Brandon Bonsey. He was less than two seconds behind winner Patrick Dever of Tulsa, compared to his seventh place in 2019, almost 10 seconds back.
"At UCLA, I was notorious for not having a lot of speed, so I've always been a front-runner to make up for that," he said. "Bonsey put me out of my comfort zone this year, but it's a big reason for my success. It's by far the most speed I've ever done.
"Maybe I was a little too confident in my kick."
That heavy dose of middle-distance training seemed counterintuitive to Brandt until he ran 3:38.29 for 1,500 in April, well ahead of his 3:44.66 PR from two years prior.
"I'd always needed to run hard from the start to equal things out with the other guys, but now I feel confident in a whole new gear," he said.
Brandt plans to double in the 10k and 5k at the Trials, making it the third double in six weeks, starting with the first-round NCAA races in May. The 10k goes off Friday night, which is fine with him given his preference for the longer race, but that won't mean he'll necessarily be wiped out for the 5k trials.
"The more I race the better I feel," he said, nothing that he's cut back on his workouts to accommodate 15k of racing at each meet. "It's given me an edge over my competitors because there's workout pain and there's race pain and they're totally different. So just getting accustomed to that burn you feel at the end has really prepared me more than anything."
Recent Stories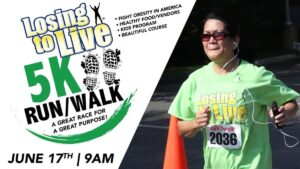 WHEN Saturday, June 17, 2023 at 9:00 am WHERE This convenient location is just minutes from your house located 1/2 mile inside the 1-495 Capital Beltway at exit 51. Spectators are welcome to watch and cheer on the runners. Capital