This fall's Credit Union Cherry Blossom Ten Mile will play host to the U.S. 10 mile championships, something the race had done previously in 2013 and 2014. The entry lottery is open through June 30.
The National Park Service will improve 1.5 mile of muti-use trails this summer near the National Mall, including the Rock Creek Trail near the Kennedy Center and along Ohio Drive in West Potomac Park. Detours will be noted.
Write to your elected officials and ask them to support the Capital Trails Network. For more information and a template, visit the WABA action alert.
Recent Stories
Fairfax County Detectives have arrested and charged a 42-year-old Herndon man with crimes related to indecent exposures near the Washington and Old Dominion Trail in August, the department reported.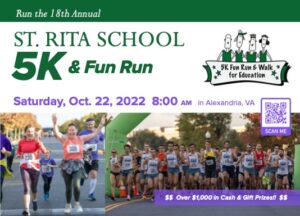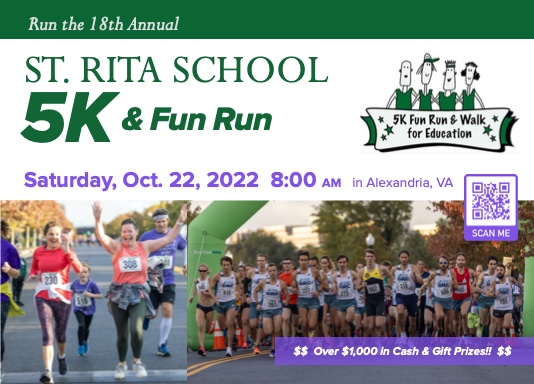 The 18th annual St. Rita 5K & Fun Run is a fall classic on treelined streets through beautiful Alexandria, Va.
Certified & chip-timed 5K follows a flat, fast, out-and-back course through Potomac Yard.
The morning festivities includes a live DJ,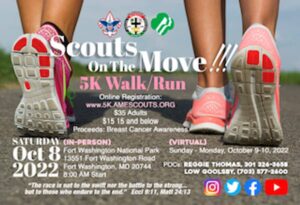 The Association of African Methodist Episcopal Scouts' (AAMES) 1st Annual 5K In-Person/Virtual Run-Walk Race
In-Person:
Saturday, October 8, 2022 at 8:00 A.M.
MARYLAND
Fort Washington National Park, 13551 Fort Washington Road, Fort Washington, Maryland 20744