The Coalition for the Capital Crescent Trail, Little Falls Watershed Alliance and Alice Ferguson Foundation have organized a cleanup near River Road April 9 starting at 10 a.m.RSVP through LFHA for the clean-up.
The National Mall and Memorial Parks is proposing transportation improvements on Ohio Drive in East Potomac Park to improve visitor safety and access to Hains Point, specifically a new bike/pedestrian lane. They are hosting an upcoming public meeting from 5:00-6:30 p.m. April 19. Learn more here.
If you see a car on the Capital Crescent Trail, report it by calling NPS (in D.C.) at 202-619-7300 or Maryland-National Capital Park Police (in Maryland) at 301-949-8010.
The Marine Corps Marathon general registration has sold out.
The Credit Union Cherry Blossom organizers awarded the Les Kinnon Outstanding Service Award to Danny Talmage.
Recent Stories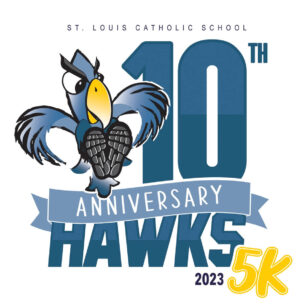 2023 will be the 10 year anniversary of the St. Louis Hawks 5K and Fun Run for Health & Wellness. The USATF certified course runs through the historic Hollin Hills neighborhood in Alexandria, VA.
The Hawks 5K goal, in conjunction