Washington, D.C.'s Maria Lanholz ran 2:43:25 at the Boston Marathon to place 39th and first among local women, while Silver Spring's Jordan Tropf, who last year ran Boston as his third marathon in three days, benefited from the rest and ran 2:24:44 for 47th place, the top local man.
Pleasant weather was tempered by a consistent headwind, which, as you might expect, can have a deleterious effect on running performance, particularly on a point-to-point course.
The D.C. area saw 474 finishers, with 217 women and 257 men. With his 2:52:55, Cabin John's Chris Bain most likely tied a record for consecutive sub-three-hour marathons at Boston – 24 – a record he likely shares with Bethesda's Ben Beach, between 1972-1995.  Beach, whose 54 consecutive Bostons set a record last fall, did not race after suffering injuries in a February bike crash. And a detail that may only interest me, Leesburg's Ashley Harper, with her 3:33:35, was our closest runner to run straight twos, threes, fours or fives.
This list of finishers is contingent on the addresses runners supplied while registering.
Recent Stories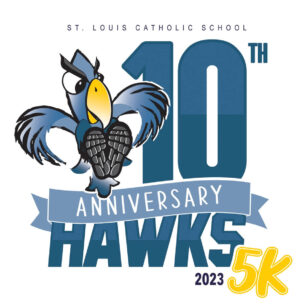 2023 will be the 10 year anniversary of the St. Louis Hawks 5K and Fun Run for Health & Wellness. The USATF certified course runs through the historic Hollin Hills neighborhood in Alexandria, VA.
The Hawks 5K goal, in conjunction