The National Park Service is proposing three alternatives for one of the two lanes wrapping around East Potomac Park, reserving one lane for cars and one split for pedestrians and cyclists. None of the alternatives offer protection beyond a two-or-three-foot buffer. NPS will accept written comments through 11:59 p.m. MT May 19 at this link.
Currently E. Ohio Drive wraps around East Potomac Park with two 10 foot lanes, with traffice designed to flow clockwise and cyclists generally riding clockwise, too, on the inside lane. Runners generally do what they will, but most tend to travel counterclockwise to face oncoming traffic. A public meeting from 5:00-6:30 p.m. April 19 will elaborate on the plan. Join here.
You can see detailed diagrams of the following alternatives here. All options would direct drivers and cyclists clockwise while allowing pedestrians to travel either way:
One option reduces the car lane to 9 feet, creates a five-foot bike lane, with a two-foot buffer to a four-foot pedestrian lane.
Another option places a three-foot buffer between the nine-foot car lane and a four-foot bike lane and a four-foot pedestrian lane.
A third option puts a pedestrian lane on the outside, with a two-foot buffer from a nine-foot car lane, with a five-foot bike lane on the inside.
Recent Stories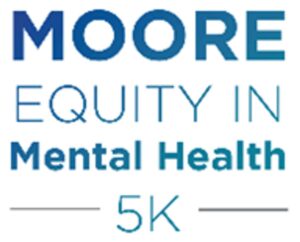 About APA's MOORE Equity in Mental Health 5k
The APA's Division of Diversity and Health Equity invites you to join us in combating mental health inequities facing young people of color and in honoring mental health advocate Bebe Moore Campbell.