Heritage alumna Weini Kelati ran a world championship standard in the 10,000 meters at Sound Running's Track Meet in Orange County, Calif. last weekend. Her 31:11.11 met the 31:25.00 qualifying time.
Local distance runners scored some wins at collegiate track champhionships (and one likely would have won, if not for her teammate):
Atlantic 10 (Division I)
1,500m
1. Ryan Fowkes George Washington 3:55.33
3k steeplechase
1. Logan Broedner George Washington 9:08.53
1.Kathryn Nohilly George Washington 10:33.01
2.Margaret Coogan  George Washington 10:33.89
5,000m
1. Jack Ikenberry George Mason 14:08.79
Coast to Coast (Division III)
800m
1.Daniel Ferrante Christopher Newport (Fairfax Christian) 1:53.65
1.Heather Delaplaine Salisbury (Damascus) 2:19.86
1,500m
1.Daniel Ferrante Christopher Newport (Fairfax Christian) 3:52.47
1.Logan Funk Christopher Newport (Meridian/George Mason HS) 4:42.81
Centennial (Division III)
10k
1.Gavin McElhennon Johns Hopkins (Gonzaga) 30:28.89
1.Katie Hirsche Haverford (Burke) 37:45.01
University Athletic Association (Division III)
10k
1.Cullen Capuano Washington (Gonzaga) 32:10.66
Recent Stories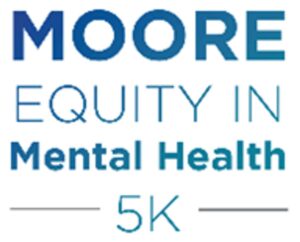 About APA's MOORE Equity in Mental Health 5k
The APA's Division of Diversity and Health Equity invites you to join us in combating mental health inequities facing young people of color and in honoring mental health advocate Bebe Moore Campbell.