Heritage alumna Weini Kelati ran a world championship standard in the 10,000 meters at Sound Running's Track Meet in Orange County, Calif. last weekend. Her 31:11.11 met the 31:25.00 qualifying time.
Local distance runners scored some wins at collegiate track champhionships (and one likely would have won, if not for her teammate):
Atlantic 10 (Division I)
1,500m
1. Ryan Fowkes George Washington 3:55.33
3k steeplechase
1. Logan Broedner George Washington 9:08.53
1.Kathryn Nohilly George Washington 10:33.01
2.Margaret Coogan  George Washington 10:33.89
5,000m
1. Jack Ikenberry George Mason 14:08.79
Coast to Coast (Division III)
800m
1.Daniel Ferrante Christopher Newport (Fairfax Christian) 1:53.65
1.Heather Delaplaine Salisbury (Damascus) 2:19.86
1,500m
1.Daniel Ferrante Christopher Newport (Fairfax Christian) 3:52.47
1.Logan Funk Christopher Newport (Meridian/George Mason HS) 4:42.81
Centennial (Division III)
10k
1.Gavin McElhennon Johns Hopkins (Gonzaga) 30:28.89
1.Katie Hirsche Haverford (Burke) 37:45.01
University Athletic Association (Division III)
10k
1.Cullen Capuano Washington (Gonzaga) 32:10.66
Recent Stories
Fairfax County Detectives have arrested and charged a 42-year-old Herndon man with crimes related to indecent exposures near the Washington and Old Dominion Trail in August, the department reported.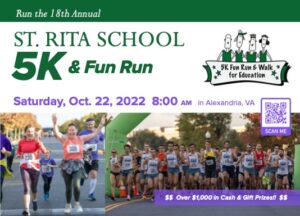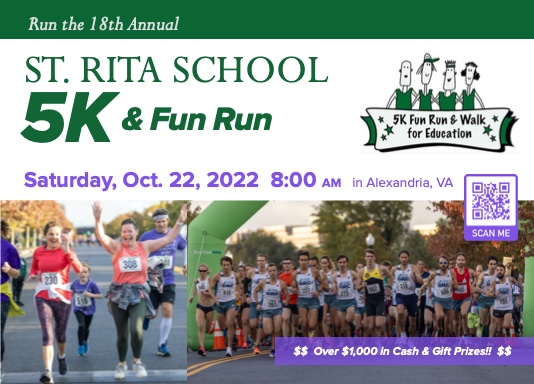 The 18th annual St. Rita 5K & Fun Run is a fall classic on treelined streets through beautiful Alexandria, Va.
Certified & chip-timed 5K follows a flat, fast, out-and-back course through Potomac Yard.
The morning festivities includes a live DJ,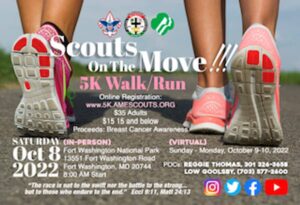 The Association of African Methodist Episcopal Scouts' (AAMES) 1st Annual 5K In-Person/Virtual Run-Walk Race
In-Person:
Saturday, October 8, 2022 at 8:00 A.M.
MARYLAND
Fort Washington National Park, 13551 Fort Washington Road, Fort Washington, Maryland 20744