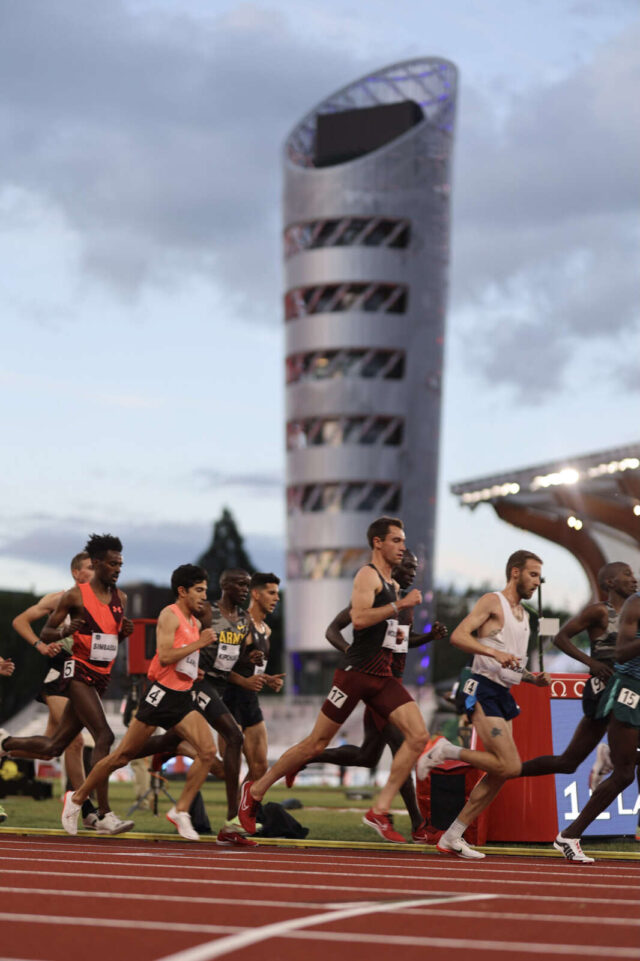 Chantilly alumnus Sean McGorty made the U.S. 10k team for the upcoming world championships, running 28:29.57 to finish third at the U.S. championships. St. Albans alumnus Tai Dinger was 16th in 28:51.52. Georgetown alumna Emily Infeld narrowly missed making the team, finishing fourth in 31:30.04. Heritage alumna Weini Kelati was fifth in 31:39.90 and Reston's Susanna Sullivan was 17th in 32:12.77.
D.C.'s  Gina McNamara won the RRCA National One Mile title at the Loudoun Street Mile in Winchester, Va., running 4:31.7. She also won the Collegiate Running Association national title. Loudoun Valley coach Kevin Shirk won the masters division in 4:26.5, as did Aldie's Adrienne Glasheen in 5:19.1. Reston's Terri Rath won the grandmaster's title in 6:09.3.
Brentsville alumnus Sam Llaneza (Lynchburg) finished fifth in the 1,500 meters at the NCAA Division III Championships, running 3:48.60. Oakton alumnus Tor Hotung-Davidsen (Lynchburg) finished sixth in the 800 meters in 1:50.86.
The strongest local distance runner representation at the NCAA Championships will come in the 3,000 meter steeplechase, where Georgetown's Parker Stokes, Tuscarora alumnus Ben Nibbelink (Virginia Tech) and Colgan alumnus Bryce Lentz (Air Force Academy) all moved on to the semi finals. Georgetown's Maggie Donahue and Charlotte Dannatt advanced to the 10,000 meter finals and Patriot alumna Rachel McArthur, running for Colorado, advanced to the 1,500 meter semifinals. The next rounds will take place June 8-11 at the University of Oregon.
Herndon alumna Hiruni Wijayaratne will appear on the Today Show Wednesday, June 1 with Al Roker, whom she coached for the Brooklyn Half Marathon. She's scheduled to be on close to 9:30 a.m. Eastern.
Recent Stories

Both 5K and 1 mile courses are USATF certified. The 5K course has some moderate hills. The 1 mile course is flat making this a perfect PR course. We are really looking to get a broader participation base.
Funds go