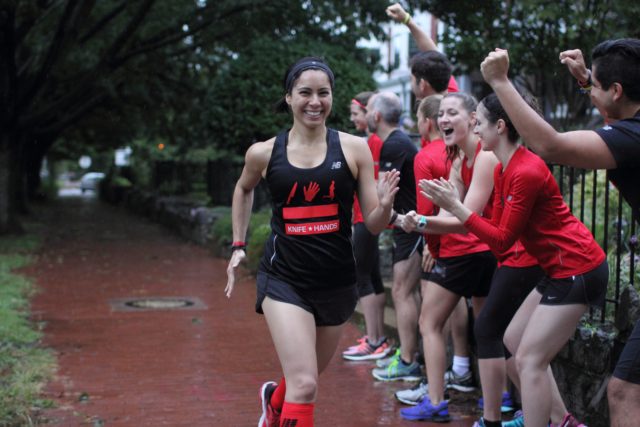 Covering 18 miles at once may not sound difficult to many runners, but it becomes far more difficult when those 18 miles are split up over the course of the three separate runs without proper recovery time in between, lack of sleep or square meals. Plus at least one of those legs takes place in the middle of the night.
Road relays like Ragnar or American Odyssey have become popular staples in the running world. These 24-hour, 12-person races involve runners taking turns running three legs of various lengths across 100+ mile distances across either road or trails. Some teams run short-handed for an extra challenge.
The idle runners follow their active runner in a van, and wait at an exchange zone until it is time to hand off the running responsibility.  Trail races, on the other hand, follow loop courses, with participants staying in a camp or village until it is time for their leg.
0
Comments