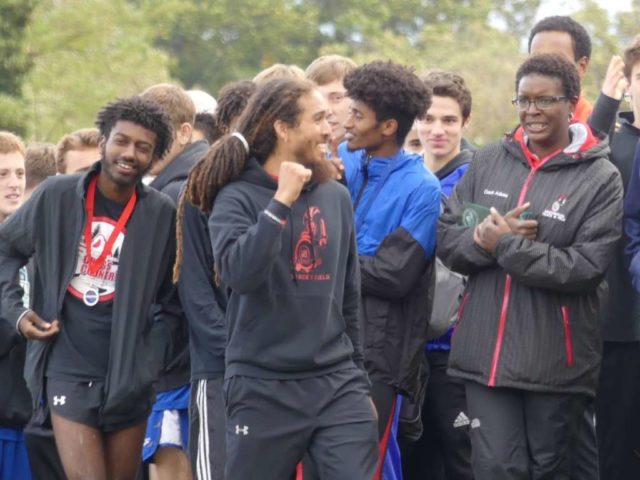 Giovanni Reumante's experience as a freshman at Northwood High School was a little different than most. His school had recently reopened after being used for offices for the previous 19 years, but rather than siphoning students from other schools, he and his peers were the only class in the school. The Gladiators could have been called the Trailblazers.
He was one of the first members of the school's track team in 2005, and the cross country team in 2006.
"It was an interesting year. My freshman year, we only had freshmen," he said. "We were always the top of the class. We didn't have upperclassmen until we were the upperclassmen."
While at Northwood, Reumante won the indoor 800-meter at the State Meet during his senior year. Despite some mild successes like Reumante's, Northwood struggled at both cross country and track and field overall.
After high school, Reumante went to Morgan State in Baltimore. "I ran for a couple of years but I kind of just faded away from it."
In 2012, Reumante's youngest brother was getting ready to be a freshman at Northwood in 2012. Through his brother, Reumante learned that the previous track coach, Mark Brown, had stepped down and that the school was looking for a new coach. "So I decided to come back and see if I could coach."
When Reumante applied, he learned that another coach had already been hired. But the coach who was hired had more of a sprint background. Reumante, being more on the middle-distance side of things, wanted to lend a hand. "I told him I wanted to help out and he brought me on."
"The first year was kind of tough adjusting to a new program and the kids adjusting to the new coaches," Reumante says. But he did not let the difficulties deter him. "I knew what we did when I was there so I knew there had to be some potential in the school."
Almost immediately, Northwood's track team became successful. "In the second year, we had a girl who won regionals in the 800 and was a top competitor at the state meet." Yet despite a successful track team, the cross country team still struggled.
In 2016, Reumante took on the cross country team when the previous coach, Coach Mike Sauter, stepped down, two years after they made the state meet for the first time in 30 years.
"It was pretty rough," Reumante recalls. That year, Northwood's girls team finished last in the 4A West region and the boys finished 12th out of 13. But Reumante was determined to change things around.
"The first couple years when I started, the runners were sub-par," he said. "So I decided that I had to learn more and I have to be a better coach, or these guys'll just continue to be average."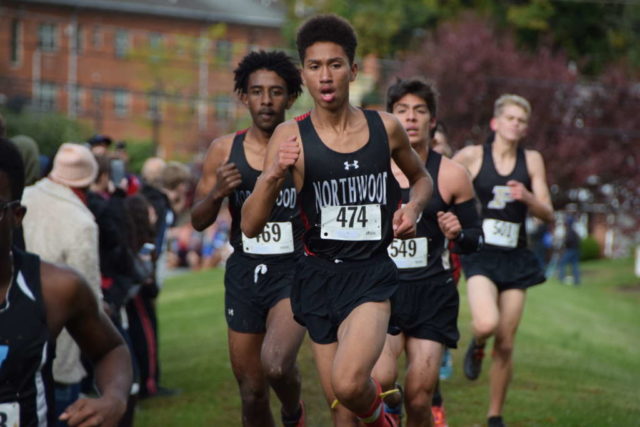 Reumante did his research. He attended numerous clinics, talked to coaches from around the area to get a sense of what they were doing, adapted what he learned and tried new things. He eventually obtained his Level 2 certification in endurance, which he describes as "a week-long clinic where you're taking tests and quizzes and doing projects." Reumante says his certification helped give him a direction. "Once I came back from that, I had a better sense of how to put things together."
"The guys were running well at that point, but this took it to the next level. Now I found my own coaching style. I feel comfortable with what I'm doing now. The results show and the guys know that whatever I tell them to do will lead them in the right direction. They trust the training."
In a short time, the program improved immensely. In 2017, the boys' team moved to 6th in the country from 12th and even 5th in the region and 13th in the state. The girls' team won its first Consortia Championship title and finished 7th at the county championship.
In 2018, Northwood won the Montgomery County Championship and the regional championship and was runner-up at the state meet. Hearing about Reumante's investment in the team convinced Eldad Mulugeta to return to the team after time away. Mulugeta teamed with state champion Obsaa Feda to go 1-2 this fall in cross country, and the pair qualified for the Nike Cross Nationals meet. 
"We always had one or two names that were competitive at the state level but it wasn't until this year that we had a full team that could really chase the state championship and it's funny because everyone is asking me 'Where did these guys come from that you've got?' and I say, 'They're the same guys that [were] on the team two years ago when I took over the cross country program.' They're the same guys now, that just dedicated themselves to it and decided they weren't going to be just average."
"Northwood [has not been] necessarily known for its stellar athletic program. I'll be honest, I don't remember much of their track program early on," said Paint Branch Coach Dessalyn Dillard. "It's only in the last recent years that they've received some positive attention because their athletes are performing well."
Dillard is the county sports director for track and field. She has known Reumante for over 10 years and has seen him grow from a volunteer coach to the head coach he is now.
Dillard believes part of the reason Reumante has been so successful in such a short time is because of his connection and understanding to the community.
"He is a product of the community," she says. "He always believes in and understands the dynamics of that area of Silver Spring.
"He's young, he's fun, he's patient. I think a lot of the athletes respond to that favorably. They connect with him."
Feda believes that Reumante is driven by a desire to not repeat the past. "When he was an athlete at Northwood, he didn't have a good coaching. He did most of the training by himself," Feda says. "He came to [coach at] Northwood because he didn't want the new generation to go through the same thing he went through."
When asked what Reumante is doing differently, Dillard has one quick answer: "Number one, he's patient. You'll never see him around yelling. He's aggressive but it has a certain finesse to it, which the kids respond to. He's approachable. His youth makes them feel like they can connect with him. He does a really good job of listening to them and working together. He pays attention to what they're doing and incorporates that to his training."
Feda seems to agree. "One thing we focus on is to not be selfish. Being selfish is not part of our goal. We don't want to be the only ones going to nationals, we wanted to be the whole team going. In training, we always motivate each other to work harder, to work harder than before and give it all we've got in practice. To not be selfish is basically our motto. To go hard or suffer, not just for I but for the team."
For Reumante, this experience has led him to have a new appreciation for cross country.
"Initially I liked track more because I was a mid-distance runner; I ran the 800," he says. "I didn't really like cross country when I ran. But I think now I like cross country more because I understand it a little bit more compared to when I was in high school and I think cross country sets the foundation for a good track season, at least on the distance side."
It showed off on the track in March when Mulugeta, Feda, Baraka Sila and Mulisa Reggasa combined to run 17:51 for the four-mile relay at New Balance Indoor Nationals, finishing 10th. Mulugeta and Feda are two of the top 50 3200 meter runners in the country.
Many seems to believe that this momentum will only carry forward and that Northwood's recent success is just the start. The Gladiators will face a challenge after much of the cross country team graduates, but the team's rapid improvement bodes well for finding and training new stars. Lamar Wilson was the top freshman in the county last fall, so he will be a keystone for the 2019 Gladiators.
"I am insanely excited for Gio and the year that he's had … Seeing how he took Northwood High School from a regular team to a true distance program with national recognition, that's exciting," Dillard says.
"We don't want to be a one and done school. I think we can be competitive again next year at the county and state level," Reumante says.
"The success that we have is just the beginning. Keep an eye on Northwood. We will be greater than we ever have before," Feda says.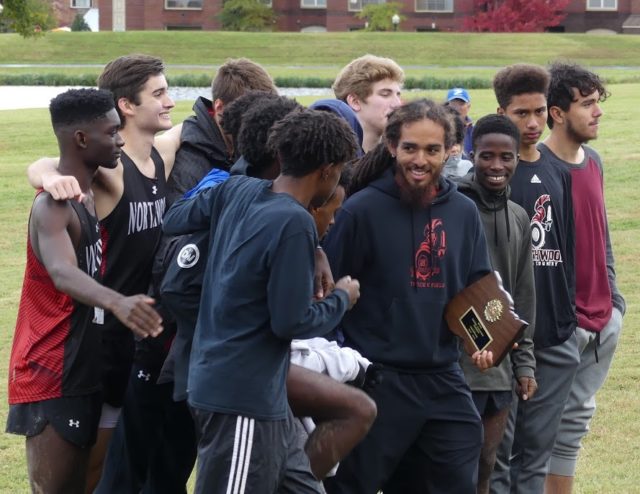 ---
Editor's note: Following the April 18 publication of this article, comparisons to an article on Northwood by MoCoRunning revealed a lack of citation on RunWashington's part in establishing details in the background of the story based on research done by the original author. Those sections have been removed. RunWashington apologizes for the error.
Recent Stories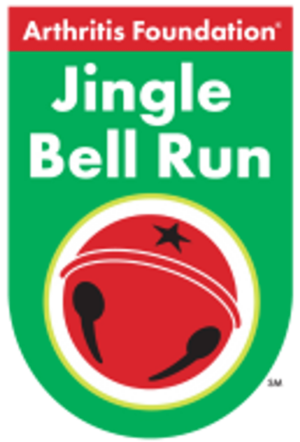 Be part of the original festive race for charity and signature Arthritis Foundation holiday event! Wear your favorite holiday attire and together, we'll jingle all the way to a cure! Register as an individual or bring a team of friends,