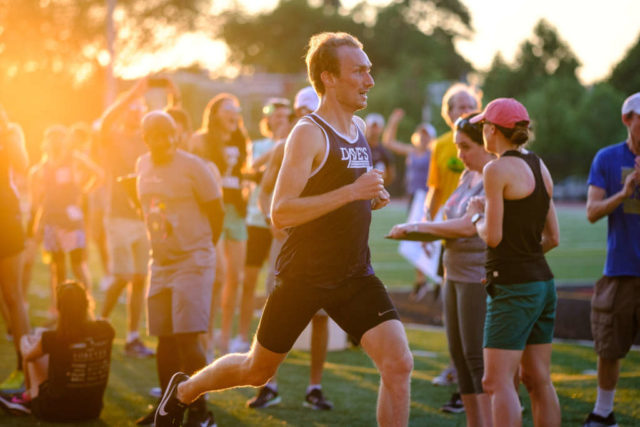 Willy Fink came into Saturday's D.C. Road Runners Track Championship wanting to accomplish something great. He accomplished something monumental.
Competing in a heat with nine runners who had previously broken the four minute mile barrier, Fink led from wire to wire at D.C.'s Dunbar High School and ran the first sub-four minute track mile recorded on D.C. soil (3:58.84). The race had its share of drama, however. Instead of the quick pace many spectators and athletes anticipated, the field started off conservatively and kept the audience in suspense as to whether the four-minute barrier would actually be broken.
Note: Apparently a Kenyan named John Itati ran 3:58.7 at the Pennsylvania Avenue Mile Sept. 21, 2002.  So Fink's is the first track sub-4.
With 600 to go, Fink changed gears and rode a blazing 57-second final lap to a new meet record and a place in the history books. His achievement was the highlight of an evening filled with photo finishes, meet records and no shortage of excitement.
D.C. Road Runners Track Championship
July 13, 2019
Washington, D.C.
"My plan was to relax for the first three laps, see how fast the race goes, just relax and save as much energy for the last lap as possible and go for it," Fink said. "And that's exactly what I did. I actually went a bit early at 600 meters to go, and it worked out well. I felt really good, I felt really strong even in the last 100 meters."
Fink, who had set the meet record (4:03.70) in the previous year in a deluge, had his sights set on breaking the four-minute barrier heading into the race. This year, he wouldn't be denied. The jubilant expression on Fink's face after completing the race, and the excitement shared by spectators lining the track infield, showed just how much the achievement meant.
"To be able to say that I'm the first sub-four miler in our nation's capital, that's pretty cool," Fink said. "I'm excited about that. It took me six months to accept the fact that I was a sub-four miler the first time, so this might take a while."
Fink plans to follow up his memorable performance by competing in the 5,000- and 10,000-meter races in the upcoming USATF National Championships. 
The meet record also fell in the women's 800, where a whopping nine runners eclipsed the previous mark of 2:05.50. The tight lead pack opened aggressively and then stayed intact until the final straightaway, when Ohio State star Julia Rizk held off Garden State Track Club's Olivia Baker for the win in 2:02.23. Though she was disappointed by her time, Rizk took her race execution as a positive and as a confidence boost for her upcoming cross country season.
"I was using my momentum from the 500 to the 600 and I felt like I was right on those girls," Rizk said. "I was like, "it's now or never, you gotta go if you want to run fast and if you don't, you're not going to. I had the drive to run that fast time. So I ended up going for it and winning, which I was so excited about, but it wasn't the time I wanted."
The 800 mens' race was even tighter, with the race being decided by just one hundredth of a second. A loaded field that included 2018 winner Isaiah Harris and three runners with season bests under 1:46 started fast and kept the pace, coming in around 51 seconds through the opening 400. In the second half, District Track Club's Quamel Prince battled back from an early deficit and edged out Erik Sowinski and Sam Ellison by a margin so close that the outcome wasn't clear until officials checked video replay. The narrow victory, 1:46.06 (a new meet record) to 1:46.07 over Sowinski, gave Prince confidence heading into the national championship, where he aims to reach the finals.
"I knew these guys and I knew that it wouldn't be an easy task," Prince said. "I definitely wanted to win and beat some top guys, to show that I'm in good shape, good position to compete with anyone in the U.S. It was really good."
The meet also served as the final meet of the inaugural season of the Eastern Track League. With his 800 win, Prince secured his first place position atop the individual leaderboard. The former Tennessee State stud believes that the league's first year has been a successful and worthwhile one. 
"I really enjoyed it,"  Prince said. "We proved that we don't have to go far to get good meets, we could go right in our backyard and get fast, quality meets."

In the womens' 1,500 meters, Shannon Osika emerged as the winner from a talented field with a 4:08.68. Though the world qualifying time of 4:06.50 was a focus, the race turned out to be a tactical one and Osika took advantage, putting a second between herself and ETL standings leader Elinor Purrier in the final straightaway.
"I would've liked to be a little closer to low fours, but I also can't complain because I didn't go right behind the rabbit," Osika said. "I could've made it happen, and I just decided to race instead."
Finishing in third in 4:14.60 behind Osika was Georgetown graduate Katrina Coogan, now a runner for New Balance Boston. For Coogan, the D.C. return was a special experience.
"I love coming back to D.C., it feels like a second home to me," Coogan said. "I had such an awesome experience at Georgetown. The team there is like my family. Coming back and having a lot of them still around means a lot. I haven't been back in a while, so I'm glad it worked out with our schedule."
The incorporation of the Eastern Track League events into the DCRR Track Championships elevated the experience, according to meet director Brian Danza. "I think the influx of talent made the meet a million times better for everybody who participated, whether they were running or spectating. It made it exciting for anybody who came."
At the same time, the meet stayed true to its roots with events held for members of the DC Roadrunners club and their families. The diversity of runners competing was central component to the meet.
"DC Road Runners, as a club and in its charter, is to promote the sport of running," Danza said. "We believe that purely having a track meet and not involving the running community isn't necessarily the way to do it. The point of this meet is to have a meet that caters to our club, but also caters to the top levels of sport and brings in the youngest, newest members of the sport."
If anything, the DCRR Track Championships proved the merits of D.C. as a passionate running community.
"I think the turnout was exceptionally good. I wish I would've seen a little more in terms of people staying the entire meet and screaming, but it is growing. If you look this year versus last year and the year before, we're doing exceptionally well. If we continue this growth for the next couple of years, we're going to fill the stands and absolutely kill it. That's the goal."
And now, it's a passionate running community with a sub-four minute mile to call its own.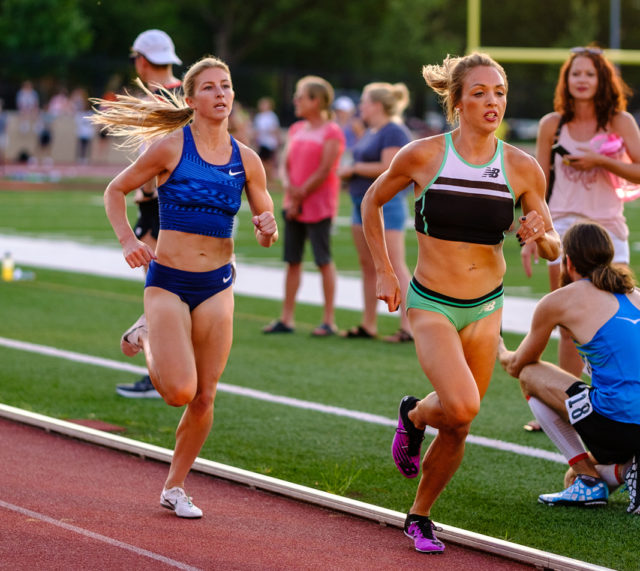 Recent Stories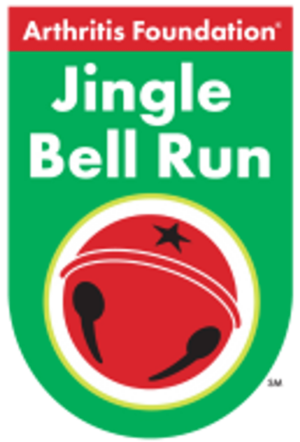 Be part of the original festive race for charity and signature Arthritis Foundation holiday event! Wear your favorite holiday attire and together, we'll jingle all the way to a cure! Register as an individual or bring a team of friends,