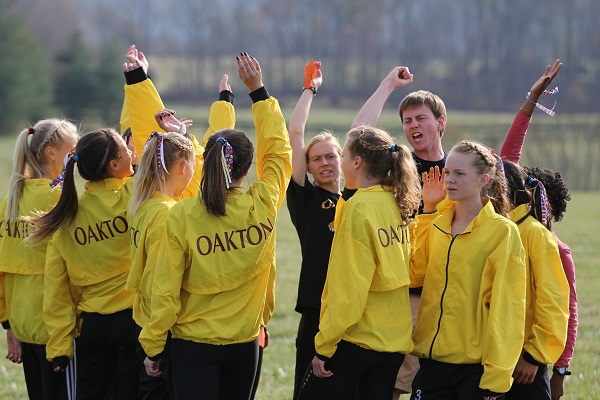 In the 1980s – before Internet forums – Langley High School's Erin Keogh was the fastest high school distance runner in the country.
Now Erin Breitenbach, she recently did a Google search of her maiden name and said she found these "ridiculous things on some blog."
Her success, someone wrote, was a product of running an extra 10 miles on top of whatever her team did that day."I was, like, who has time for that? I can't run 50 miles a week without getting injured,"she said.
No, Erin Keogh was a visualizer."I was doing visualization before it was cool," she said. "I heard this was something people had to learn how to do and I couldn't believe it. It was so simple. The night before races, I would lie there and go through the entire race in my mind."
High school running, for many runners,is an introduction to competitive running, but also to running culture, to the wackiness of the sport, and to one of life's great honors: being on a cross-country team.Visualization was Keogh's way, in a sense,of keeping herself centered, of embracing the competition without letting it overwhelm her.There needs to be some balance. There needs to be some fun. As runners, coaches and parents around here have figured out, there's a good time to be had on the cross country team.
An Individual Sport for the Whole Family
When Polly Morgan's son Tommy joined the cross country team at Chantilly High School,she didn't think her family would be spending the next six years at tailgates, in horse fields and surrounded by dozens of new friends. Tommy was a basketball player without a team, but he found one as a harrier, even if he wasn't in the top seven.His brother Bobby followed, and just last year, sister Christie.
Polly saw so many positives in her kids running she rarely knows where to start.
"They come to school part of a social group, and they're all good kids," she said. "I don't think there are many days we don't have five-to-20 kids in our house. The team is their social life, and it's one of the few teams that are basically co-ed."
The nature of distance running, discipline and delayed gratification, were great lessons for her kids, taught and demonstrated in away that didn't feel forced.
"The team is so supportive of everyone else," she said. "The kids who are finishing toward the back are as team-oriented as the kids winning the state meet. And the fastest boys cared about how their teammates were coming along."Though their sons were content running on the junior varsity team,Polly and her husband Tim have a whole new animal on their hands in Christie, who made the varsity team last year as a freshman."She was a basketball player too,we had no idea she'd be this fast,"Morgan said. "Even though we've done this for three years, it's going to be a whole different experience now."
K.I.S.S.
Runners need to train. There are no short cuts.
So what is the best way to motivate high school runners to put in their summer training?
"I try to make the summer running as simple as possible for the kids so they don't have to think," said Kellie Redmond, the eight-year head cross country and track coach at Wootton High School in Rockville. Redmond puts together training plans for all of her athletes, boys and girls.
Then, since the team cannot practice officially over the summer,Redmond relies on captains like Foster Ting, Declan Devine, Dana Sung, Lexi Levenson and Josh Messing to host unofficial practices.
She has a team listserv, and she's not above calling or texting or emailing team members who need abit of a nudge.
"But by far I think it is the expectation of the team that keeps them going," she said.Redmond's training plans make putting together a summer training plan easy, said Patrick Munro, a rising junior at Wootton and a member ofa 3200-meter relay team that won a state title last spring.Additional structure is provided by the team captains' sort-of-optional summer training runs.
And it's fun, he said: "Running with friends is much easier than  running alone and helps the distance go by faster. Sometimes we get food after our runs or go swimming. It gives us something to look forward to after."
Ultimately, Munro added, "The main motivation for me is knowing that whatever I do during the summer will have a direct effect on my season."
Excel at Forgetting
Michael Murray's standout performances for Gaithersburg High School in Maryland included finishing second in the state in the 3200 and being a part of an outdoor track team that won the 1998 state championship. He went on to be atop runner at St. Francis University in Pennsylvania, and continues to race at a high level locally while working at the U.S. Department of Transportation.
"You will have plenty of good races and bad races," Murray advised."Forget about the bad ones by the time you wake up the next morning.The most successful people I know have a short memory of bad days."
And be Patient
Dave Berdan of Owings Mills, Md. recently won a marathon in 2:22:19, averaging 5:26 per mile.
A week later he won a road 5k in 14:55 and a 10k in 32:22. At the same event. On the same day.
The Pennsylvania native's high school best for 5k? Slower than what he averaged in the marathon.
"I definitely think it's important to not focus on results in high school," he said, and simply enjoy being a part of a team.
That said, if Berdan could take a do-over, he would follow Munro's advice and run through the summer and on the weekends.
"I was extremely under-trained," he admitted.Now the head cross country coach at the Garrison Forest School, Berdan urges the members of his girls team to train three to five days a week and do some striders.
"I have tried getting them to follow a strict schedule, but then I thought back to myself and realized that is asking a lot out of a high schooler!"
Another top local runner and be-patient advocate, Chris Sloane,also recommends not burning yourself out in practice. Sloane ran for Quince Orchard High School, finishing 12th in the 2000 Maryland State Cross Country Championships. He joined the team his freshman year after getting cut from the soccer team.
"I think it is important to not get caught up in racing workouts," he said, "but rather aim for the specific target of the workout and save the racing for the races themselves."
A (Team) Experience One Can't Refuse
Last fall, Georgetown Day School's boys and girls cross country teams both won the Washington, D.C./Maryland Private Schools Cross Country Championships for the first time in school history.
Thirteen years ago, though,when Coach Anthony Belber took over the program, he had but a dozen boys and just one girl. This fall? Belber expects to have about 35 on each squad.
"Our program," he explained,"has always focused on growing a love for the sport and exposing as many children as possible to the sport … Our goal is to develop a lifelong love of running and exercise."
One of the team's top runners,Emily Vogt, a rising senior, joined the team last year. She was a longtime soccer player who also plays basketball and lacrosse.Vogt was struck by the cohesive of the team.When signed up for cross country she figured the highlight of her season would be setting a personal best or winning a medal.
"But it's moments like when we're all cheering in our sports bras for the GDS boys team at an important invitational, or when we're chatting and stuffing our faces on the bus back from a race."
In those moments, Vogt said, times and performances are irrelevant.
"You're just a part of the team,which makes you a part of everything we accomplish," she said.
Recent Stories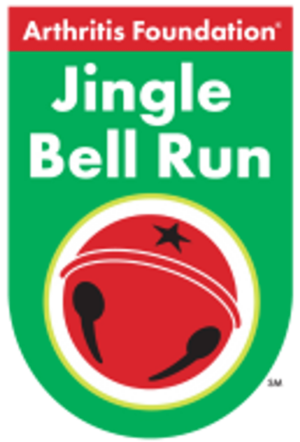 Be part of the original festive race for charity and signature Arthritis Foundation holiday event! Wear your favorite holiday attire and together, we'll jingle all the way to a cure! Register as an individual or bring a team of friends,