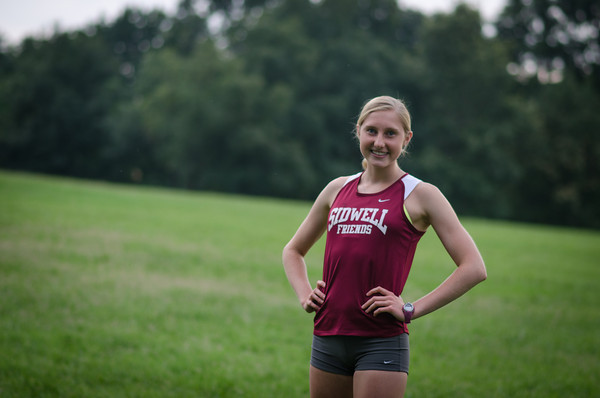 Megan Wilson didn't start high school planning to run cross country. In fact, she spent her first two years at Sidwell Friends School in the District playing club volleyball. Though she comes from a running family – her father ran at Columbia and her mom at Villanova- Megan had other interests and didn't feel pressured by her parents to follow in their footsteps. By the start of her junior year, however, she decided to join the cross country team, in part because of her close relationship with coach Gaby Grebski and the team's strong camaraderie.
[button-red url="http://www.runwashington.com/2013/12/16/runwashington-high-school-cross-country-team/" target="_self" position="left"] More of the All-RunWashington team [/button-red] Despite her relatively late start to the sport, Wilson had an outstanding debut season in 2012, winning the DC. .State Athletic Association championships by over two minutes and placing third in the IAC/ISL/MAC championships. She improved upon those performances this year, winning the Lake Forrest Invitational, the D.C. state meet and the Maryland/D.C. Private School championships. She looks to continue her strong showing in outdoor track this spring before taking her performances to the next level and competing next year for Stanford.
Wilson credits much of her success in the sport to Grebski and the strong team.
"She loves running, and she loves coaching, and her pushing us this year really got the team fired up to do well, " Wilson said of Grebski.  Wilson's workouts — which include a lot of hills, mile repeats, and 400 meter repeats — focus on quality over quantity, and are geared towards relatively low mileage to avoid injuries.
Grebski, a counselor at Sidwell, says of Wilson, "Even on days, especially race days, when Megan wasn't feeling 100%, she still gave 110% effort.  She is one of the mentally toughest athletes I've coached."
For her final outdoor track season, Wilson hopes to improve her times in the mile (4:56 PR) and 800 (2:10 PR). Looking forward to her collegiate career at Stanford, she welcomes the opportunity to be pushed to improvement by a group of talented runners, especially in cross country.
"I have a lot to improve in cross country, and I know I don't have a ton of experience," she said.
Grebsky has high hopes for Wilson's collegiate future, "Megan's a very versatile athlete," she said. "Although I think she is strongest on the track, her talent and work ethic has allowed her to still have a very competitive and successful cross country season.  I think she will see very similar results at Stanford."
Wilson has a range of interests and hobbies outside running, including volleyball, baking, reading and swimming. She acknowledges that college will be a challenging academic experience, particularly balancing her coursework and training regimen. She's planning on studying economics.
Wilson knows she can count on the support of her family, which includes her older brother, older sister, and three younger sisters, to be there for her as much as they can, even though this may mean cheering her via Skype from the East Coast.
Recent Stories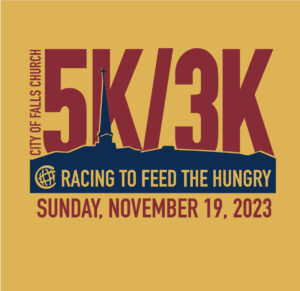 The out and back Falls Church City 5K/3K course is mostly flat on the W&OD Trail starting and finishing at 103 Columbia Street. Overall male and female winners earn free shoes and medals are awarded to all categories. Great family