Thirty-three of the 62 All-RunWashington preseason runners competed at the Oatlands Invitational in Leesburg, with teams from Maryland and D.C. making it the first of the big opportunities this season for harriers to race their contemporaries from across the river.
It served as a debut for Weini Kelati, a recent transfer to Heritage, who moved to Virginia from her native Eritrea. She won the race in 18:12, just off the course record, despite stopping twice to tie her shoes. Loudoun Valley junior Andrew Hunter easily won in 15:21 over Walt Whitman senior Evan Woods, who ran 15:55.
In Boonsboro, Md., home to the JFK 50 Mile, Montgomery County runners opted instead to run 5k at the Frank Keyser Invitational, which worked out well for Richard Montgomery sophomore Rohann Asfaw and Clarksburg senior Lucie Noall, who won their races in 15:55 and 18:50.
Teams from all parts of the D.C. area also headed up to the Mercersburg Invitational in Pennsylvania, where National Cathedral School freshman Page Lester won the girls race in 19:24 over Sidwell junior Taylor Knibb's 19:28. On the boys' side, junior Jack Wavering (16:49) led his Good Counsel team to victory, thanks in large part to the pack of four runners that finished within 10 seconds of each other to place five in the top 10, after the local trio of Sidwell senior Jake Gosselin in third, St. Albans senior Joey Gaines in fourth and Episcopal senior Greg Morgan in fifth.
RunWashington coaches panel member Chris Pellegrini, coach at West Springfield, offered his analysis of the weekend's action. He took the Spartans to the Adidas XC Challenge in North Carolina, where senior Tim Ward finished seventh in 15:35, with Winston Churchill senior David Fitzgerald close behind in 15:42. Bethesda-Chevy Chase senior Nora McUmber finished fourth there in 18:07.
"James Madison girls really looked sharp at Oatlands.  In such an oversized meet, it can be tough to run well, as many solid teams in past years haven't been able to fight through the traffic.  However, Madison was great through their whole 1-5 lineup.  They look like a podium team."
"Andrew Hunter proved he is the class of the area without a doubt.  (Chantilly's) Ryan McGorty still needs to be considered the favorite for the 6A State Championship if he isn't taken out that hard. Johnny Pace of Westfield ran intelligently, and was rewarded with a good time and an upset of McGorty.
"The Walt Whitman boys ran well as the runners up at Oatlands.  While not on the same level as Lake Braddock, they look like a solid team."
Lake Braddock traveled to Louisville for the Valkyrie Invitational, where coach Mike Mangan said the race field sizes took the Bruins by surprise, but Kevin Monogue (15th, 15:44) and Kate Murphy (17th, 18:35) led their respective teams.
---
Here's how the All-RunWashington preseason team did. If the runner is marked inconclusive and you know where they ran or if they didn't compete, comment on this article and let me know. Unless I've seen a schedule for the team and it specifically says they aren't racing, I err on the side of caution. Runners in bold are scheduled for the DCXC Invitational Saturday.
All-RunWashington
---
Tristan Colaizzi- Georgetown Day School- 16th, Oatlands, 16:34
Alex Corbett, Lake Braddock- 21st, Valkyrie (KY), 15:50
Andrew Hunter, Loudoun Valley- 1st, Oatlands, 15:21
Amir Khghani, Walt Whitman- 22nd, Oatlands 16:45
Alex Maguire, Fairfax- 101st, Oatlands 17:37
Ryan McGorty, Chantilly- 4th, Oatlands, 16:00
Kevin Monogue, Lake Braddock- 15th, Valkyrie (KY), 15:44
Tim Ward, West Springfield- 7th, Adidas Challenge, 15:35
Evan Woods, Walt Whitman- 2nd, Oatlands, 15:55
Diego Zarate, Northwest- inconclusive
Lauren Berman, Robinson- inconclusive
Xaveria Hawvermale, Chantilly- 33rd, Oatlands, 20:24
Kiernan Keller, Walter Johnson- 7th, Oatlands, 19:11
Casey Kendall, Oakton- did not race
Allie Klimkiewicz, Oakton- did not race
Ellie Leape, Sidwell- 4th, Mercersburg, 20:12
Georgie Mackenzie, Heritage- 11th, Oatlands, 19:20
Nora McUmber, Bethesda-Chevy Chase- 4th, Adidas Challenge, 18:07
Emily Murphy, Walter Johnson- 13th, Oatlands, 19,29
Amanda Swaak, James Madison- 4th, Oatlands, 19:05
All-D.C.
---
Liam Albrittain, Georgetown Day School- 122nd, Oatlands, 17:46
Christy Andjalepou, Cardozo-inconclusive
Jacob Floam, Gonzaga-did not race
Joey Gaines, St. Albans- 4th, Mercersburg, 17:18
Aidan Pillard, Georgetown Day School- 26th, Oatlands, 16:51
Peter Sikorsky, Gonzaga- did not race 
Will Wimbish, Gonzaga- did not race
Erin Bell, National Cathedral-inconclusive
Lauren Cormier, Georgetown Visitation- did not race
Emily Kaplan, Georgetown Visitation-  24th, Oatlands, 19:56
Sami King, Field- inconclusive
Mayim Lehrich, Wilson-inconclusive
Margaret Lindsay, Georgetown Visitation- 226th, Oatlands, 22:57
Katherine Treanor, Georgetown Day School- 4th, Oatlands B, 20:47
All-Maryland
---
Rohann Asfaw, Richard Montgomery- 1st, Frank Keyser, 15:55
Itai Bezerahno, Walter Johnson- 48th, Oatlands, 17:10
William Kirk, Rockville- 4th, Frank Keyser, 16:19
Alex Roederer, Walt Whitman- 10th, Oatlands, 16:19
Colin Sybing, T.S. Wootton- inconclusive
Liam Walsh, Quince Orchard- 29th, Adidas Challenge, 16:05
Jack Wavering, Good Council- 2nd, Mercersburg, 16:49
Claire Beautz, Poolesville- did not race
Sophie El-Masry, Richard Montgomery- 4th, Frank Keyser, 19:51
Katriane Kirsch, Walter Johnson- 25th, Oatlands, 20:07
Theresa Nardone, Poolesville- did not race
Lucie Noall, Clarksburg- 1st, Frank Keyser, 18:50
Julia Reicin, Winston Churchill- 42nd, Adidas Challenge, 19:27
Lucy Srour, Winston Churchill- 10th, Adidas Challenge, 18:21
All-Virginia
---
Johnny Pace, Westfield- 3rd, Oatlands, 15:59
Bobby Dunn, Centreville- did not race
Anteneh Girma, T.C. Williams- 9th, Oatlands, 16:18
Robert Lockwood, W.T. Woodson- 30th, Oatlands, 16:53
Matt Frame, West Potomac- 43rd, Oatlands, 17:07
David Falcone, W.T. Woodson- did not race
Aviad Gebrehiwot, Annadale-72nd, Oatlands, 17:26
Kathryn Eng, Washington-Lee- 43rd, Oatlands, 20:34
Kelly Hart, Yorktown- did not race
Sara Friex, Westfield- 5th, Oatlands, 19:09
Leya Salis, Oakton- did not race
Jillian Everly, Osbourn Park- 12th, Oatlands, 19:23
Kate Murphy, Lake Braddock-17th, Valkyrie (KY), 18:35
Morgan Whittock, James Madison- 19th, Oatlands, 19:50
Recent Stories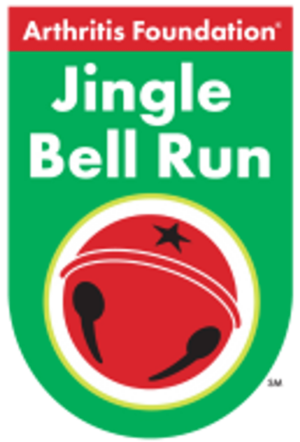 Be part of the original festive race for charity and signature Arthritis Foundation holiday event! Wear your favorite holiday attire and together, we'll jingle all the way to a cure! Register as an individual or bring a team of friends,