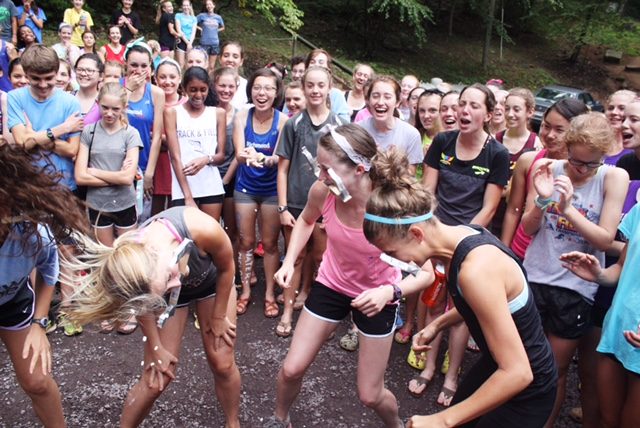 With summer finally here, many D.C.-area high schoolers are already looking ahead to the upcoming cross country season. Namely, ways to maintain their fitness levels during the off-season or to log additional training time to start the season off strong.
We spoke with several new and long-running camps — all of them different in their own unique ways — that offer athletes a chance to break the monotony of solo training runs and learn from elite coaches and staff while having fun away from home. From the camp that loves a killer game of ultimate Frisbee as much as it loves a good fartlek, to the camp that touts its urban backdrop, there's something for everyone this summer.
The Everyman Camp
American Running Camp's history dates back more than two decades to the University of Oregon, over 3,000 miles away from the camp's home in Portsmouth, R.I. Legendary Ducks coach Bill Dellinger — who trained stars like Steve Prefontaine and Alberto Salazar — started the camp based on his successful "Oregon System" of distance running.
"Lectures, workouts and runs are all based on these principles — moderation, progression, adaptability, variation and callousing — and teaching campers these principles," said Kerri Gallagher, assistant camp director, adding that co-camp directors Matt Centrowitz and Pat Tyson both ran for Oregon under the tutelage of Dellinger in the 1970s.
The staff at American Running Camp, which will take place Aug. 1-6 on the campus of Portsmouth Abbey School, is a diverse mix of Olympians, high school and college coaches, and elite post-collegiate athletes.
"We have a lot of different perspectives [from coaches and staff] having different backgrounds," explained Gallagher, who represented Team USA at the 2015 World Championships in Beijing. "We can relate to a lot of different kids, whether trying out for cross country for the first time or the runner going into senior year and top in the state and looking to have a big season coming up. I think we're very versatile in that way."
Aside from its incredibly experienced staff, what sets American Running Camp apart is the fact it is open to athletes of all ages and abilities from middle and high school students to adults. Campers are assigned to running groups based on their current ability and mileage background, but have the flexibility to move groups as needed. The typical day is structured around a morning run followed by a meal and strength or stretching sessions such as yoga, core or hurdles. After lunch and some free time, athletes have the option to head out for a second run depending on their ability.
"We're very aware that every runner is at a different place at that point during the summer," Gallagher said.
Each day ends with a fun evening activity. At the close of camp, runners participate in a casual, non-competitive race as a way to gauge their fitness level and abilities heading into the official cross country season.
Additional perks of American Running Camp include on-site housing in Portsmouth Abbey School's dormitories and a fully staffed dining hall that is very accommodating of dietary needs, Gallagher said.
The Urban Camp
This July, Pacers Running's DCXC Distance Project will hold its first summer cross country camp, DCXC Camp, on the campus of Georgetown University. Athletes will get a taste of being a Washingtonian runner over the four days (July 23-27), including running through Rock Creek Park, Glover-Archbold Park and along the C&O Towpatch, participating in the Crystal City Twilighter 5K and exploring the National Mall and Smithsonian museums.
"This is the only camp that I know of that highlights it as an urban camp experience. It's a unique feature," said Landon Peacock, assistant manager at Pacers 14th Street and the camp's director.
The day-to-day structure of DCXC Camp will be modeled after the 42-year-old Wisconsin Cross Country Camp of Champions, where Peacock, a two-time all American from the University of Wisconsin-Madison, worked for five years. The camp will feature clinics on strength and conditioning, injury prevention, form and gait analysis, and running workouts. Most notably, campers will have one-on-one contact with runners who have competed at the collegiate, professional and Olympic levels.
"What makes camps [like Wisconsin] good is the counselors and how much they're willing to engage with the kids," Peacock said, adding that Julie Culley, a 2012 Olympian and Arlington resident, is booked as a guest speaker. "[DCXC Camp] will be a good combo of fun activities and something they're going to learn and take from the camp to use throughout their running careers."
In addition, campers will stay in Georgetown University's Southwest Quad dorms and have access to the facilities at Yates Field House, which includes a 200-meter indoor track, eight-lane pool, weight room, tennis courts and more.
The "Un-Camp"
Nestled in the scenic Blue Ridge Mountains of Madison, Va., Camp Varsity Running Camp has been churning out state champions, All-Americans and record holders for nearly 35 years. Although it's almost 100 miles from Washington, the camp has extremely local roots and attracts many area runners. Its founder — then George Mason University coach John Cook — started the camp in the early 1980s and operated it for several years with George Watts, an All-American out of the University of Tennessee and native of Alexandria, Va. Today it's run by Bob Digby, head track and field coach at Lake Braddock High School.
During Camp Varsity Running Camp, which this year will run from Aug. 14 to 20, athletes are up early for the first run of the day, followed by breakfast, a morning recreational activity like volleyball or ultimate Frisbee and then free time at the waterfront and on-site country store. After lunch, campers have an opportunity to squeeze in a nap before an afternoon run, followed by more free time, dinner and a fun evening activity such as capture the flag. At the end of the week there is a camp-wide relay where the victors are awarded an ice cream party.
Despite Camp Varsity Running Camp's illustrious reputation and staff, noticeably missing from its schedule are the numerous lectures and speakers found at other running camps.
"Our camp is extremely different because the focus doesn't necessarily rely around intense training. We spend a considerable amount of time on non-running things," explained Bob Digby, director of Camp Varsity Running Camp. "I'm a believer that kids are not in great shape in August and if you take those kids and pound them for a week, you're going to send them back to their coaches broken."
While it may seem like an unproductive concept, Camp Varsity Running Camp is a disruptor by design — borrowing some of the "fun, goofy activities" from the six-week recreational camp, simply named Camp Varsity, that precedes it. And Digby, who has worked at the running camp since 1983 before taking it over 12 years later, has no plans to change its philosophy of fun.
"Our camp focuses on the recreational, fun part of it. It affords kids the opportunity to be kids, [especially for] juniors and seniors who are stressed out about college," he said, adding that many of Lake Braddock's coaches opt also to coach at the summer running camp, giving their teams a chance to see them in a "non-coaching role," goofing around and dressing up silly for dinner. "That's such an important thing for kids to have and they just don't get at that age. It's nice to be able to provide that."
Recent Stories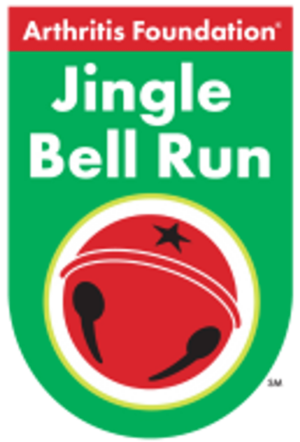 Be part of the original festive race for charity and signature Arthritis Foundation holiday event! Wear your favorite holiday attire and together, we'll jingle all the way to a cure! Register as an individual or bring a team of friends,