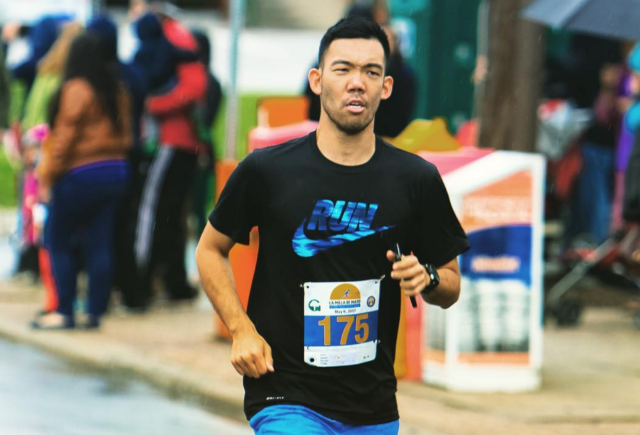 Kelyn Soong has covered local and national stories for the Washington Post and Washington City Paper, where he is now sports editor, and running for RunWashington since 2017. He recently wrote about his coach and friend's big marathon breakthrough.  Read more of his writing here.
Name: Kelyn Soong
Self-described age group: 30-35
Residence: Bethesda
Occupation: Journalist
Volunteer roles in the running world: I occasionally help out at MCRRC races, although not as much as I probably should!
Why you run: Because I like being a part of the running community and because it helps me maintain fitness. I also enjoy challenging myself and the feeling of having tangible goals I can work toward.
When did you get started running: I ran track for a couple seasons in high school but didn't get into long-distance running until a few years after college.
Have you taken a break from running: How are we defining breaks? Like taking weeks off after a hard race? Then yes, all the time.
Training shoe: Mizuno Wave Inspire
Coach or training group: MCRRC's XMP and Speed Development
The hardest race you've ever run: Probably the 2015 Marine Corps Marathon or any mile race
Most adventurous decision you've made with your running: Signing up for the 200-mile American Odyssey Relay from Gettysburg to D.C.
Running mentors: My coaches from MCRRC
My favorite place to run in the D.C. area is: Capital Crescent Trail, Rock Creek Park, National Mall
Favorite local trail: I can't remember the last time I went trail running…

My best race was: 2016 Shamrock Half Marathon (1:39:02)
Favorite local race: This is a tough one. Maybe the ACLI Capital Challenge three-mile run. The entire course is flat and the team I organized won the overall title in 2018. 🙂
Ideal post-run meal: Is it strange that I don't get that hungry after runs? But if I do, I'll sometimes go to Ize's Deli and Bagelry for an egg and cheese sandwich on a wheat bagel.
Favorite flavor of gel, gu, etc: I'm not picky. Not coffee though.
Pet peeve: Pacers and fellow runners around my pace talking really loudly during races make me feel really inadequate.
Goals: Sub-5:30 mile and sub-four marathon
Your advice for a new runner: Get fit for the right shoes, find a group to train with, sign up for a reasonable goal race, and enjoy the process. Oh, and don't go out too fast during races.

Favorite running book:  Unbroken by Laura Hillenbrand.
Song in your head during a run: None, thankfully?
Have you dealt with a major injury: I've had chronic issues with my calves.
Running quote: "A lifetime of glory is worth a moment of pain." ―Pete Zamperini in Unbroken
Why is the D.C. area a great place to be a runner: From casual runners to professional athletes, D.C. has options for nearly every type of runner. The summers can absurdly humid, but there are so many different places to run and runners are everywhere. And each of us has a story to tell. It reminds me of a quote I once read in the Post: "Running appeals to a certain type of person," said Carla Freyvogel, vice president of the Washington Running Club. "It is a sport that's very much consistent with your stereotypical Washingtonian: competitive, self-motivated, out to prove a point, independent. That's a Washingtonian. That's a runner."
Recent Stories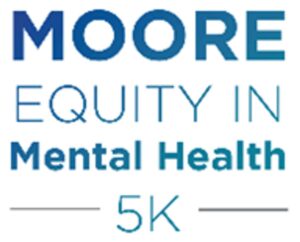 About APA's MOORE Equity in Mental Health 5k
The APA's Division of Diversity and Health Equity invites you to join us in combating mental health inequities facing young people of color and in honoring mental health advocate Bebe Moore Campbell.