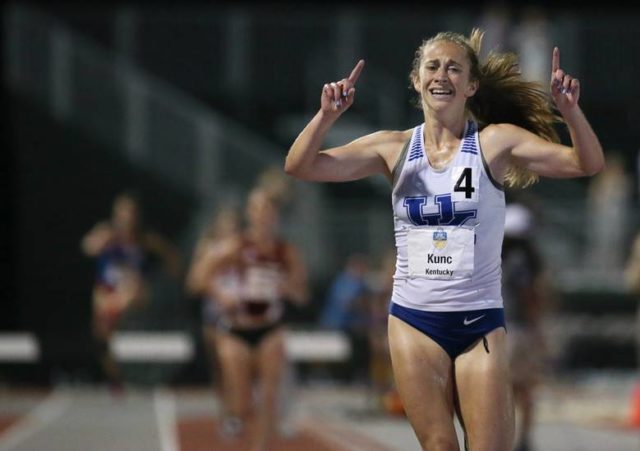 American University track and cross country coach Matt Centrowitz will end his career as the Eagles coach Sept. 1. He plans to promote his book Like Father, Like Son and help coach said son, Matthew.
After serving nearly a year in an interim role, Julie Culley has been named director of track and field and cross country at Georgetown University.
In anticipation of losing access to the Georgetown Branch Trail because of Purple Line construction, the Parks Half Marathon course will change this year. The race will start on Redland Road, near the railroad overpass, enter Needwood Park at Mile 2.1 and run the remainder of the race in the park, finishing on  Beach Drive near Grosvenor Lane.
Six local runners qualified for the NCAA Division I track and field championships this weekend at the University of Oregon:
Emma Keenan – Georgetown – 800 meters
Joe White – Georgetown – 800 meters
Jon Green – Georgetown – 10,000 meters
Katy Kunc – Kentucky (Lake Braddock) – 3,000 meter steeplechase
Scott Carpenter – Georgetown – 3,000 meter steeplechase
Darren Fahy – Georgetown – 3,000 meter steeplechase
Several local runners won distance events at the Maryland track and field championships May 26-27:
3A
Girls 3200m: Nandini Satsangi – Poolesville 11:07.01

Girls 4x800m: Damascus – Samantha Kameka, Juliana Ancalmo, Alexis Whitehorn-Coriz, Heather Delaplaine 9:31.05

Boys 1600m: Ryan Lockett – Poolesville, 4:23.70

Boys 3200m: Lockett, 9:24.62, Andrew Lent – Poolesville 9:26:25
4A

Girls 800m: Morgan Casey – Montgomery Blair 2:16.22

Girls 3200m: Abigail Green – Walter Johnson 10:45.66

Boys 3200m: Rohann Asfaw – Richard Montgomery 9:24.26

Boys 4x800m: Northwest – Ngoy Jeriel Yamitshi, Elton Quansah, Jose Infante-Rosale, Chase Osborne 8:01.64
Recent Stories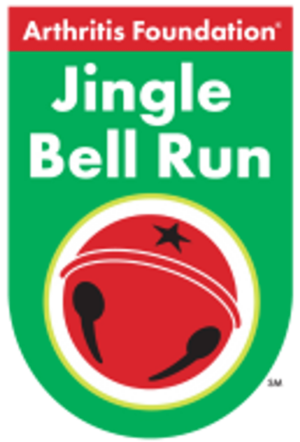 Be part of the original festive race for charity and signature Arthritis Foundation holiday event! Wear your favorite holiday attire and together, we'll jingle all the way to a cure! Register as an individual or bring a team of friends,