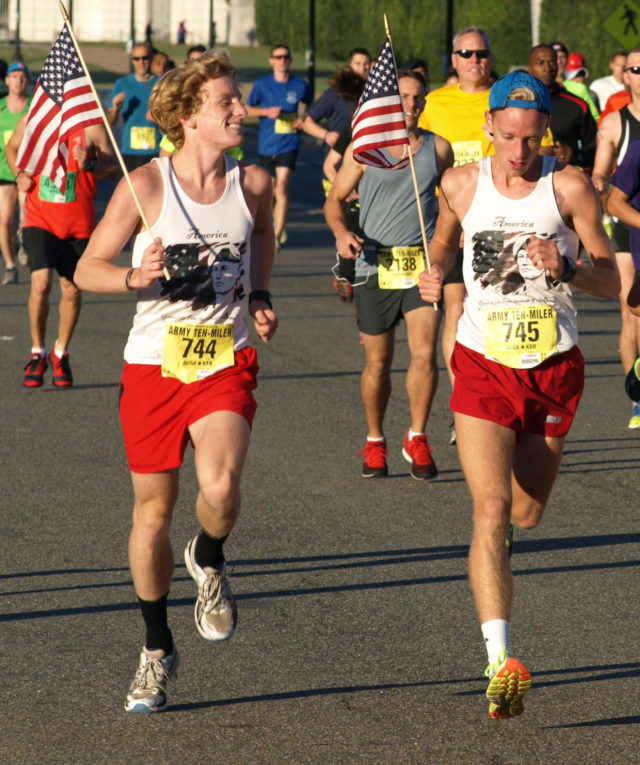 The Jutras family has been running the Army Ten-Miler since 2003. In that time, the team composition has changed, and so has the reason they run.
Pierre and Julia ran with their eldest son, Dillon, and their daughter Heather. They took a year off and came back in 2005, only without Private First Class Dillon Jutras, who had enlisted in the Army and was serving in Iraq.
Dillon died from combat injuries less than three weeks after deployment. He was 20.
But in 2006, Pierre and Julia were back on the course, and a family tradition was born.
In 2010, their 15-year-old son, Dustin, joined in. Two years later, Hunter turned 15 and joined his family's tradition.
"I was too young before, but I went to support them," Hunter said. "And it wasn't just people in the race, we had family and friends come and support the runners."
That support crew gets up early with the runners and heads into D.C. on the Metro to cheer during miles six and seven near the Agriculture Department. They're clad in t-shirts with Dillon's face on them.
"They cheer for everyone, the veterans, the wounded warriors," Hunter said. "A lot of people run the race for a different reason."
Though Dillon didn't run cross country while at Edison High School, he enjoyed running and soccer. His younger brothers went on to compete for Robinson and both are on the George Mason University team together.
Coach Andrew Gerard lets them run, but made it clear that Dustin, who is competing for the Patriots this year, should not show up too high in the results. He did as he was told and stuck to 6:51 miles. Hunter is redshirting, and had a little more leeway in running 54:30 to finish in the top 50.
"He was a great role model," Hunter said of Dillon. "He was a lot of fun, but he was always serious about wanting to be in the military and serve his country."
They played a lot of sports and video games together, typical brother stuff.
"He was just a fun person to be with."
After the race, the two dozen-strong group visits Dillon's grave at Arlington National Cemetery.
The community is important, the memories they keep alive and the solace they find in each other. Hunter also draws inspiration from the family and friends who don't identify as runners but participate anyway.
"Plenty of them aren't typical runners, like me or my friends, but they'll come up from North Carolina or South Carolina and run 10 miles with us."
Recent Stories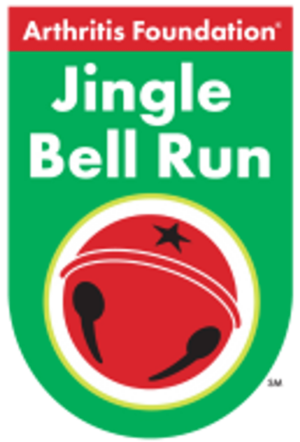 Be part of the original festive race for charity and signature Arthritis Foundation holiday event! Wear your favorite holiday attire and together, we'll jingle all the way to a cure! Register as an individual or bring a team of friends,