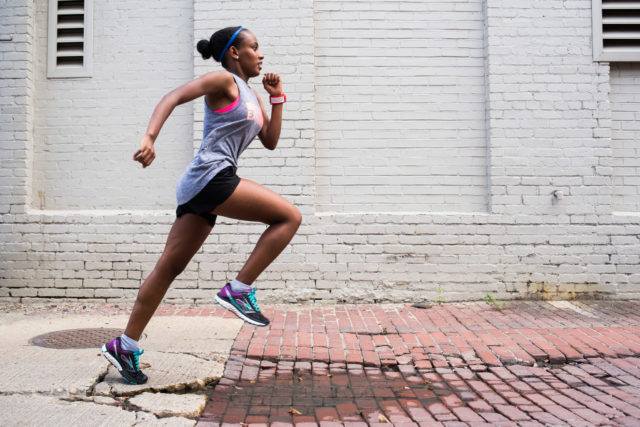 Rolling Hills of Cement
Cross country is a rough sport. Athletes brave all kinds of weather and all kinds of terrain; they run on hills, rocky trails, mud and sometimes even through creeks. Sometimes that iconic and pastoral racing environment isn't available every day, but even in a "concrete jungle" with some of the worst traffic in the nation, many D.C. runners still log those miles.
Ruth Tesfai is a senior at McKinley Technology High School and one of the District's best cross country runners, named to the All-RunWashington D.C. team. Tesfai's team runs around Eckington, the neighborhood in which McKinley is located, and they often make trips to the National Mall when they want to run longer distances. The team has access to the Metropolitan Branch Trail, but Tesfai says that that trail is usually too short for the McKinley team.
On her own, Tesfai spends more time running on trails and parks than through urban neighborhoods. She likes to run on the Anacostia Riverwalk Trail, the Mall, and also makes trips to Fort Dupont, where many of D.C.'s cross country meets are held.
"I go to Fort Dupont, if I need to practice more hills or to work on the course," she says.
But the urban environment of D.C. has more places to run than one might expect:
"D.C. is surrounded by a lot of trails, and we have the National Mall … we have … space," Tesfai says.  
Lionel Edmonds, the cross country and track coach for Lincoln Multicultural Middle School (Lincoln is a part of the Columbia Heights Education Campus, which also includes Bell Multicultural High School), agrees that there is enough space. The larger challenge for Edmonds's team is that Columbia Heights does not have a track. The school has a field, but the cross country and track teams have to share it with the other teams. Instead of using the field, the Columbia Heights cross country and track teams run off track or borrow the track of nearby Cardozo Education Campus.
Edmonds says his team would frequently run up and down the hills on 14th and 16th streets, sometimes taking one of the streets down to the National Mall. For a really good hill workout, Edmonds says that the team goes to 15th street, which has relatively little traffic.
The major disadvantage to running in an urban area, Edmonds says, is the constant pounding on cement.
"My biggest concern in urban areas is the constantly running on concrete, which I know is not really good for your knees … I mean, space is not an issue, just the type of space that we're running on," he says. "If we were in the suburbs or something or maybe even at a private school we would have access to more wooded areas, something that's closer to what we'll be running in during cross country meets."
Benjamin Banneker Academic High School, a magnet school across from Howard University, faces a problem similar to that of Columbia Heights: little track access. Though Banneker has a track, according to former cross country and track coach Michael Pryor, his teams were typically unable to use it because it is often being used by the public. That didn't stop Pryor from coaching several athletes to the awards podium at Banneker.
Though Pryor tried to get the sprinters access to the track as often as possible, it was common for the whole team to run off-track together. Distance runners and sprinters alike would cross Georgia Avenue to run hills or simulate grassy cross country races on Howard University's campus.
Occasionally, Pryor would take his team to the Capitol, where the athletes would run stairs or to parks like Fort Dupont, where they could run through the woods. Getting to parks was often a hassle, though, since they weren't close to the school. "If we were going to a park, the parents would either have to take us or we would catch the metro, so that meant we had to leave as soon as school was over," Pryor says. "For the most part, if we were practicing near the school, we were running hills or doing something on Howard's campus."
Even if the cross country athletes of McKinley Tech, Columbia Heights, and Banneker aren't running through mud and creeks or scaling mountainous trails, their grit and dedication to the sport are just as strong as that of any other team. "[Being in an urban area without a track] was more of an advantage than a disadvantage," Pryor says. "It gave the kids this mindset of never giving up, because we had to work so much harder for what wasn't just given to us."
Recent Stories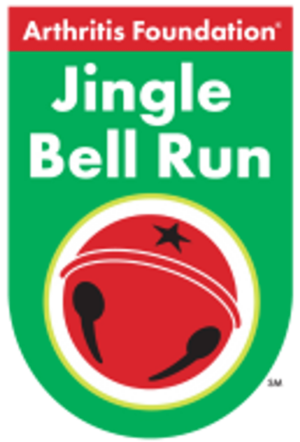 Be part of the original festive race for charity and signature Arthritis Foundation holiday event! Wear your favorite holiday attire and together, we'll jingle all the way to a cure! Register as an individual or bring a team of friends,