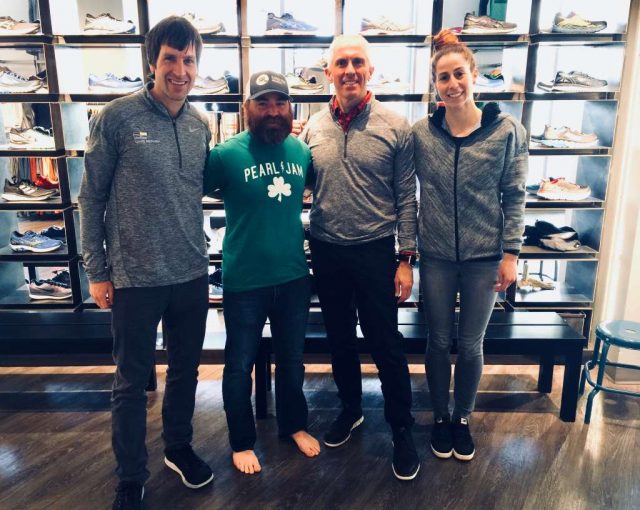 At (4:02) Docs talks about where he was which was watching the Eagles win the Super Bowl from a lonely apartment in Mexico.
At (13:21) we are joined by Vice President of Sports Medicine at MedStar Health Sean Huffman.
At (14:23) we jump right off with a game trying to figure out what each abbreviation in Seans title means.
At (15:57) we talk about his hometown Columbus, Ohio and their avid sports fans.
At (20:10) we talk about the Medstar Sports Medicine organization including (21:05) its partnership with the Marine Corps Marathon.
At (24:47) we talk about the typical running injury cycle and at (26:06) we talk about injury preventative measures.
At (28:47) we talk about the new facility at Lafayette.  At (35:56) we return to the Marine Corps Marathon.
At (35:17) we talk about youth sports restrictions and wonder if we are over correcting.
At (38:45) we talk about Seans own running.
We come back at (43:10) with a Farley story about political luminaries, vocabulary and the New Jersey Marathon.
We have a sad story at (49:40) with the untimely passing of elite runner Jonathan Grey.
At (53:53) we go where are they now and at (57:57) we request a transportation story from Joanna.
Recent Stories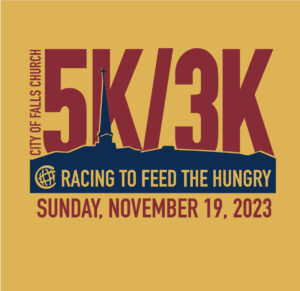 The out and back Falls Church City 5K/3K course is mostly flat on the W&OD Trail starting and finishing at 103 Columbia Street. Overall male and female winners earn free shoes and medals are awarded to all categories. Great family