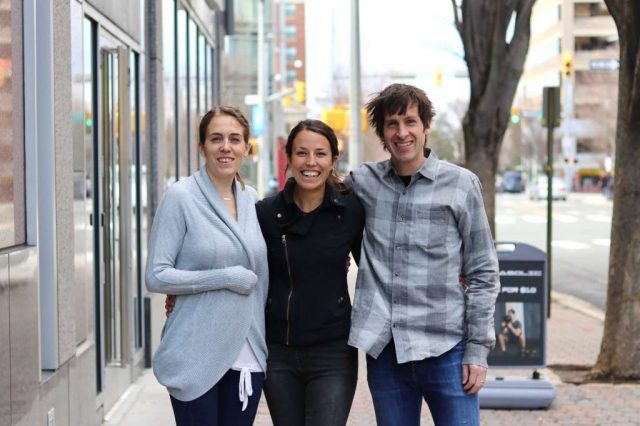 With two thirds of our hosts unavailable in studio, we have a surprise guest host who thinks guest hosting counts towards the gold jacket.

At (1:45) we call Docs and find out why he is unable to be in studio.
At (5:46) Farley wants to get Julies opinion on a running related in the news story, a discussion which will have dire consequences for the kid, James.
At (14:28) we are joined by guest Heather Stephens, who lets us know how much notice she had for this show.
At (16:17) Heather talks about her roots and meeting Julie at Georgetown and her time in the D.C. area.
At (18:00) Heather talks about moving across the country and her time at Oiselle.
At (20:41) Heather talks about making the change and going to work for WyCo and tries to explain the business concept to Farley.  A couple of times.  And then Heather talks about her role and then talks about her international travels over the last 18 months.
At (28:15) Heather talks about some of the runs that she experienced while on the road.
At (33:24) Heather talks about her blog FeatherOnTheRun.com and social media.
At (34:00) Heather tells us about meeting Hector, an inspirational person in Buenos Aires who helps keep things in perspective.
At (37:33) Heather talks about safety running abroad and at (39:53) she talks about using her runs as a mechanism for exploring new cities quickly rather than focusing on intense training.
At (42:48) we ask Heather what is next.
At (45:51) we are back to dissect the featherstephens underscoreless social media handle and at (48:15) Julie talks about training while pregnant.