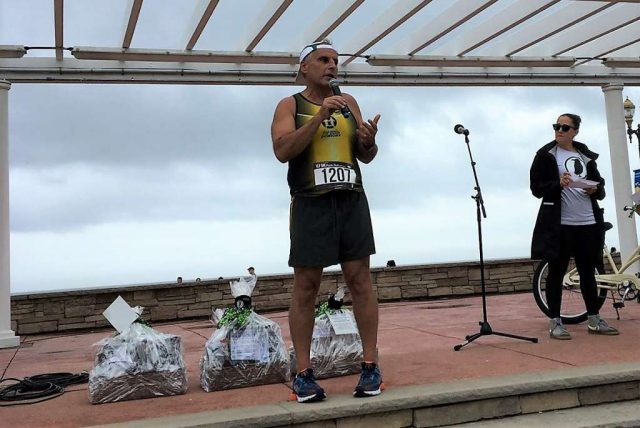 At (5:08) we get the recap from the St Baldricks Foundation charity event at Random Row (#DocsLocks).
At (12:20) Joanna recaps her 10th consecutive BAA 5k, which we tease as a cliff hanger so if you read this first, spoiler alert.
At (19:57) Long Branch, N.J. Mayor Adam Schneider calls in to talk about running, the New Jersey Marathon and more.
We start out at (20:45) indulging Farley with more Breaking Three talk.
At (22:10) we talk about the mayor's running history, what got him into running in the first place, running his first marathon and his interests in the half marathon distance.
At (26:56) we start to preview the New Jersey Marathon and talk a bit about Long Branch where the marathon will finish.
At (31:32) we talk about Long Branch post Sandy, some changes to the city and some of the resulting construction.
At (36:50) we talk about his running shoe preference and how great it is to be mayor because you can wear running clothes to work.
At (37:45) we talk about the PTN Jersey connections and ask the mayor what brought him to Long Branch and ask why he got into politics, and then we close out talking a bit more about the upcoming New Jersey Marathon.
We are back at (45:44) to recap the interview and complain about Farley stealing notes from Docs.
At (49:07) we jump back into the Boston Marathon, we talk about our hosts' experiences watching the race, recap the race conditions, including some very inspiring performances.
Where are they now at (1:01:45), we talk about the marathon investigator Derek Murphy's appearance on ESPN and one of his latest catches.
At (1:04:48) Farley incorrectly assumes delivering bad news on the podcast will temper the reaction from Docs and the cohosts pose a very fine question.
At (1:06:57) Farley has a story that breaches security protocol.
Recent Stories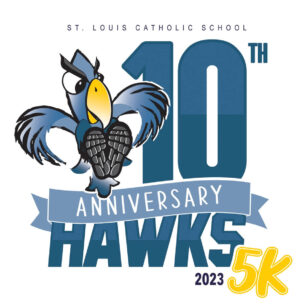 2023 will be the 10 year anniversary of the St. Louis Hawks 5K and Fun Run for Health & Wellness. The USATF certified course runs through the historic Hollin Hills neighborhood in Alexandria, VA.
The Hawks 5K goal, in conjunction