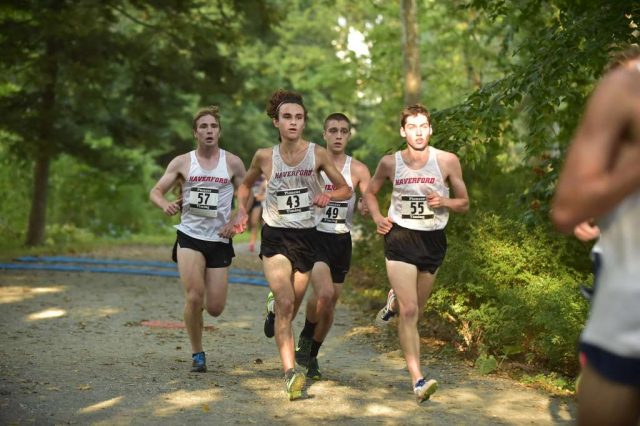 Between the Techs and the Wolfpacks, the Hoos and the Hoyas on the starting line, there are dozens of other college teams. Their uniform designs might be a little funkier. There might just be five runners in their boxes, if that. And they might need to give you a hint as to what state their school is in, but what they lack in scholarships they make up for in passion for running.
The 90 Division III schools that carry D.C. area natives on their rosters are giving them an opportunity to continue their love for running, for being part of a team and for pushing their bodies' limits. The non-scholarship division, mostly small private schools, represents the NCAA's largest division, with 451 colleges and universities, besting Division I by 100.
You think Virginia Tech is the college destination of choice for local runners? The Hokies sport 15, but on the other end of the state, 18 runners are on Christopher Newport University's roster. Freshman Eric Speeney is one of them, picking it over Division I schools because of the freedom the program would give him to live his life as a student athlete.
They might not be getting their degrees for free, but they're chasing their passions on their terms. Passion drives the 194 local runners who are on 90 different Division III cross country rosters this Fall. Because Division III doesn't offer athletic scholarships, they're running for school pride and their own motivation. And they may be running longer.
Brian Flynn, who competed for Lynchburg College and now coaches at Bridgewater College, both Division III, is one of many who say that the intrinsic love of running that leads a student to commit to a team on top of their academic load helps keep Division III runners in the sport after graduation.
"At our level, nobody's making you do it, you don't have a scholarship," he said. "You do it because you love the sport and want to get better."
Who Are They
More than 92 high schools sent runners to 90 Division III colleges in 24 conferences. Nearly two-thirds stick to Virginia, Maryland or Pennsylvania schools, but you'll find some at Claremont, Occidental, CalTech and the University of Dallas. Our locals favor Capital Athletic Conference, which claims 61, nearly a third of our DIII runners. Christopher Newport (18), Mary Washington (14), Frostburg State (6) St. Mary's (5), Salisbury (4) and Marymount (4) make the CAC Championships seem like a high school reunion.
"I'm talking to teammates and we're realizing we ran against each other in high school races years ago," Speeney said.
Among the local high schools who feed these programs, Georgetown Day School leads this year's pack with 10, though five of them go to Williams College. Bethesda-Chevy Chase is close behind with nine, Albert Einstein sports seven and Walter Johnson, Lake Braddock, Richard Montgomery and Thomas Jefferson each have six runners on Division III teams.
With seven varsity runners on most high school teams, there's a good chance one or two will get some scholarship interest, two or three will retire from the sport after graduation, and another few might run Division III. And others will come out of left field, like Andres Merlos, who runs for St. Mary's College in Maryland. On the Einstein team, he was an unlikely college runner, which coach Eric da Silva noted.
"Andres running at SMCM is a surprise, all of the others were varsity runners at some point," he said of his seven Division III collegiates. "He was a kid who struggled to run half a mile when he started with us, never was in the top 15 in high school, yet he is running in college. I love that there is a way for a kid like him to continue running."
For some, the fit is just right. When Flynn was a senior at Damascus High School in Montgomery County, he looked at smaller schools, owing to shyness as a teenager.
"I didn't want to get swallowed up at a big school," he said. "I didn't know if I was good enough to run at a DI school. I knew I wasn't good enough to get a scholarship."
Lynchburg, in the Old Dominion Athletic Conference, gave him a chance to lead his life as an education major and a runner, without one detracting from the other.
"It was an environment that catered to individuals' needs emotionally, academically, socially," he said. "It was a great balance and a situation where I could excel. Being a bigger fish in a smaller pond helped me mature as an athlete."
Flynn's younger brother, Ricky, followed him to Lynchburg and won the 2009 individual NCAA cross country title
The balance Brian Flynn talks about attracted Tara Landy to the Mary Washington team when she graduated from Lake Braddock.
"I could have a job, focus on school and run," she said, "Running was never super stressful."
She determined how much emphasis she would put on running. She admits she was pretty strict about it, but it was a relief compared to the schedules her friends at Division I schools reported.
Division III has also given runners a chance to develop. Shauneen (Garrahan) Werlinger didn't realize how much she loved running until she competed in cross country, indoor and outdoor track for the first time at Thomas Jefferson. That was her senior year, though, and she hadn't yet run the times that would impress Division I coaches. Knowing running had to be part of her life going forward, she crossed off what was her top college choice in favor of Amherst College, where she went on to win four NCAA titles, including the 5k/10k/3k steeplechase triple in 2007.
"(Amherst) checked all the boxes of what I was looking for in a school: academics, cost, location, size, people," she said. "I think being Division III helped enable running to always be something 'fun.' I always knew that I trained and raced hard purely because I loved running and representing my school. I'm not sure how I would have dealt with pressure of obligations under the terms of a scholarship."
Like Landy, she doesn't think her extracurricular interest in student organizations, research and part-time jobs would have fit into a Division I schedule.
Passion propels them
Da Silva takes pride in the number of his Einstein runners who run for Division III schools, particularly that they found a love of running in his program.
"I think all of them continued running because they love the sport, and love being part of a team," he said. " I also think that for many of them running is a part of how they see themselves."
Georgetown Day School, home of the 10 2017 Division III runners, gets its chemistry from coach Anthony Belber, himself a Haverford alumnus.
"We aspire to give [our student-athletes] a lifelong passion for running, not just an after-school activity," said Belber. "We work hard to train our students how to balance academics and running so it's part of their routine, and naturally becomes part of their identity."
That balance, he said, makes success in DIII institutions a natural progression for GDS graduates. But the sense of inclusion in this programs is important too.
Another Haverford grad, Peter Rook, has spent 10 years bringing a Division III mentality to the Stone RIdge Academy of the Sacred Heart in Bethesda.
"It's a culture of steady improvement and my goal is to get the entire team to the startling line healthy," he said. "We're in a virtuous cycle where we're focusing more on daily work and don't worry so much about short-term results."
He admits there are some holdouts who aren't thrilled with delayed gratification, but seeing results like they did at the DCXC Invitational, with several seniors running career races, is helping reinforce the culture.
"We're not hammering the freshman from day one, expecting to see results," Rook said. "We give them some intermediate goals to work toward, but the key is to always be doing something to ultimately move you ahead."
Some of his seniors are focusing their college searches on Division III schools, despite running at a level that would interest Division I coaches.
The Road Ahead
As a Division III coach, Flynn pitches what Bridgewater will mean to a prospective student-athlete's future, focusing on their academic and professional career. He just hopes he can do enough to help make sure that includes running.
The synthesis of conversations with several former Division III runners is that the schools' environments and the flexibility both forces student-athletes to figure out the priorities and routines. They do this without the structured lifestyle they saw in friends in Division I programs. When running was part of a larger juggling act of classes, research, clubs and part-time jobs, it was an easier transition to professional life.
"At the Division III level, you see a lot fewer quit cold turkey," Flynn said. "At some Division I programs, it feels so regimented, almost like a job."
Landy saw the same when comparing her experience to her friends'.
"I don't have too many friends who stuck it out all four years," she said. "In Division I, running always comes first, and it makes sense if you're getting a scholarship. I just don't think I missed anything."
That's not to say that Division I programs will burn their athletes out. They make up the bulk of professional runners, with a few outliers from Division II, Division III and the NAIA. But for raw numbers, it's tough to beat a subset of schools that sports 100 more schools.
As runners tend to do, many chase the spectre of improvement long after graduation. Werlinger left Amherst riding the momentum her college routine built up.
"I'm pretty sure I ran all of my personal bests post-graduation while I also moved forward with my professional life," she said. " I think that it really helped that I got so used to balancing running with all my various activities at Amherst."
Flynn still races, and three days after this magazine goes to the printer, he's heading into town for the Army Ten-Miler.
"The passion grew, I wanted to continue training hard and racing," he said. "So many of my teammates still run, we'll get together and do half marathons. Everyone's doing it, at all different levels."
Sometimes it's a feeling of unfinished business that keeps them going.
"If I had a halfway decent college career, there's no way I'd still be training to race right now," said Liz Tawa, a Swarthmore alumna.
Rook, "horribly injured" for five years through much of his 30s, still sees goals to be reached, too, but he's on a longer-term plan.
"My goal is to get healthy by the time I'm 50, so I can dominate the 50-55 age group," he said.
Laura Scaduto contributed.
This article originally appeared in the Winter 2017/2018 issue of RunWashington
Recent Stories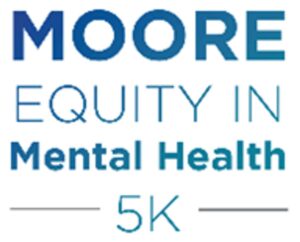 About APA's MOORE Equity in Mental Health 5k
The APA's Division of Diversity and Health Equity invites you to join us in combating mental health inequities facing young people of color and in honoring mental health advocate Bebe Moore Campbell.