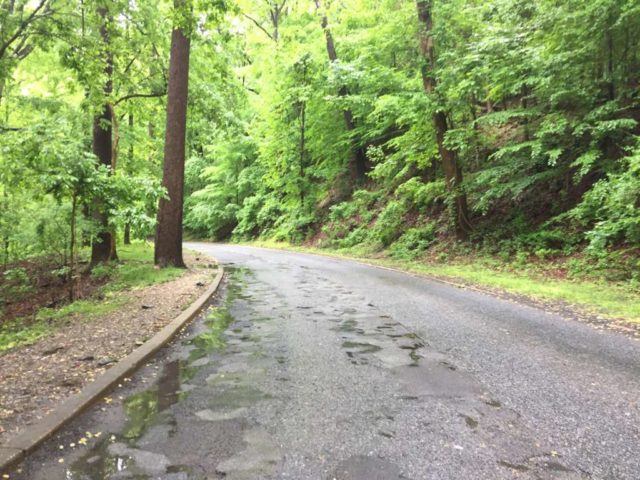 The National Park Service will close Rock Creek Park's Beach Drive, between Joyce Road and the Maryland state line, for roughly a year starting in mid-July. At the same time, Beach Drive will be reopened between Broad Branch Road and Joyce Road. The closure will include the paved path alongside Beach between Joyce Road and Bingham Drive and the Valley Trail between Joyce Road and Sherill Drive. Wise Road will remain open until work crews reach it.
The closure will continue to disrupt traditional long run routes that make use of Beach Drive. Here are some alternative loops.
General registration for the Army Ten-Miler opens Wednesday, May 23
The Runners Connect podcast featured Montgomery County-based coaches Julie Sapper and Lisa Reichmann. Reichmann was also on the Diz Runs podcast.
A variety of distance runners from local high schools and colleges are competing in the NCAA championships
Division I runners will compete in regional preliminary rounds May 24-26 to reach the finals June 6-9.
800 meters
Rey Rivera – Georgetown
Blaine Lacey – George Mason
Ruach Padhal – Georgetown
Owen Buck – Virginia Tech, West Springfield for a few years
Ashley Lewis – George Mason
Reagan Bustamante – Vanderbilt, West Springfield
Kelly Hart – Notre Dame, Yorktown
Brianna Belo – American
1500 meters
Tai Dinger – Stanford, St. Albans
Diego Zarate – Virginia Tech, Northwest
Amost Bartelsmeyer – Georgetown
Spencer Brown – Georgetown
Ryan McGorty – William and Mary, Chantilly
Nicolas Wareham – Georgetown
Jack Salibury – Georgetown
Joshua Bell – Georgetown
Matthew Rainey – American
Piper Donaghu – Georgetown
Katie Kennedy – Virginia Tech, West Springfield
Rachel McArthur – Villanova, Patriot
Leya Salis – Cornell, Oakton for a few years
3,000 meter steeplechase
Fitsum Seyoum – Virginia Tech, Tuscarora
Carter Day – George Washington
Matthew Lange – George Washington
Trent Lancaster – George Mason, Dominion
Katy Kunc – Kentucky, Lake Braddock
Margie Cullen – Georgetown
Meredith Rizzo – Georgetown
5000 meters
Sean McGorty – Stanford, Chantilly
Carolina Alcorta – North Carolina, West Springfield
Sara Freix – Virginia Tech, Westfield
Lauren Berman – Virginia Tech, Robinson
10,000 meters
Jonathan Green – Georgetown
Michael Crozier – Georgetown, Gonzaga
Chase Weaverling – Virginia, Poolesville
Alex Corbett – Virginia, Lake Braddock
Nicholas Golebiowski – Georgetown
Carolina Alcorta – North Carolina, West Springfield
Sara Freix – Virginia Tech, Westfield
Division III runners will compete in the finals Mary 24-26.
1,500
Tristan Colaizzi – Williams, Georgetown Day
5,000
Griffin Colaizzi – Williams, Georgetown Day
10,000
Jeff Gibson – Mary Washington, Edison
Recent Stories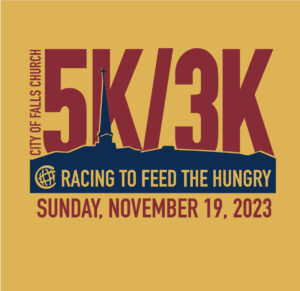 The out and back Falls Church City 5K/3K course is mostly flat on the W&OD Trail starting and finishing at 103 Columbia Street. Overall male and female winners earn free shoes and medals are awarded to all categories. Great family