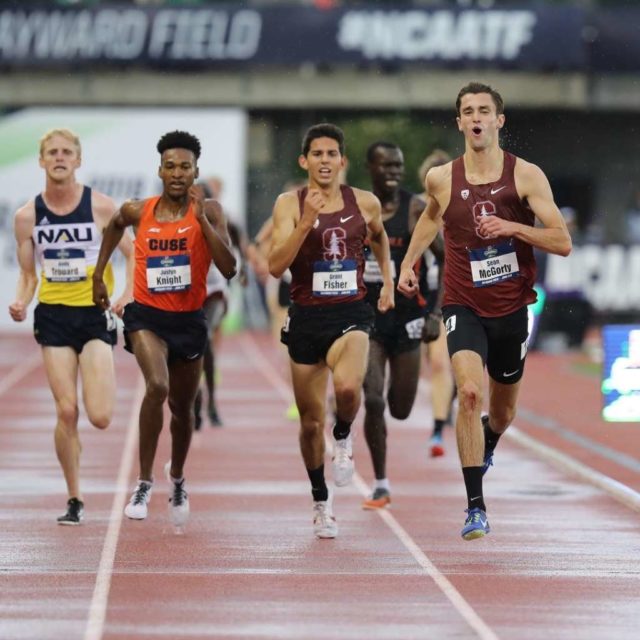 Chantilly alumnus Sean McGorty, finishing his fifth year at Stanford, won the NCAA 5,000 meters, running 13:54.81 to edge Syracuse's Justyn Knight by 0.22 seconds. Look out for him next week on the Pace the Nation podcast. Heritage alumna Weini Kelati, running for the University of New Mexico, finished the 5,000 meters in 15:46.57 for ninth place.
Georgetown's Mike Crozier (14th, 29:38.21) and Jonathan Green (18th, 29:46.57) ran the 10,000 meters. Caroline Alcorta, a West Springfield alumna running for North Carolina, finished 14th in 33:49.81 and Virginia Tech's Sara Freix, a Westfield alumna, was 19th in 34:53.03.
In the 1,500 meters, Georgetown's Amos Bartelsmeyer finished ninth in 3:46.54 and Virginia Tech's Diego Zarate, a Northwest High School alumnus, finished 10th .01 second back.  Tech's Rachel Pocratsky, a Good Counsel alumna, was fifth in 4:10.84.
Kentucky's Katy Kunc, a Lake Braddock alumna, finished 12th in the 3,000 meter steeplechase in 10:09.04.
Although neither a local high school product nor a local college student, 800 meter champion Isiah Harris of Penn State (1:44/76) won the D.C. Road Runners Track Championship 800 meters last summer.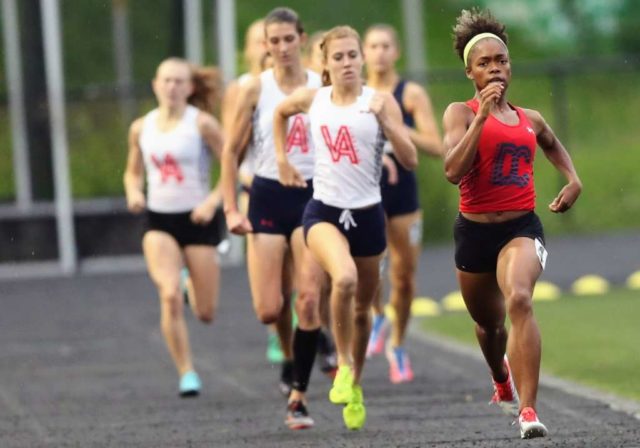 The DMV Meet of Champions debuted June 8 at Walter Johnson High School, with 800 meter and 1600 meter races for local high school athletes and an elite men's 800 meter heat.. Check out results here.
Recent Stories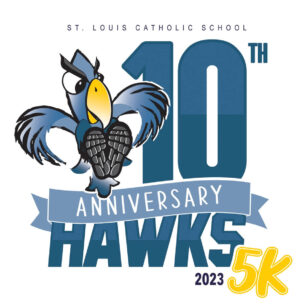 2023 will be the 10 year anniversary of the St. Louis Hawks 5K and Fun Run for Health & Wellness. The USATF certified course runs through the historic Hollin Hills neighborhood in Alexandria, VA.
The Hawks 5K goal, in conjunction