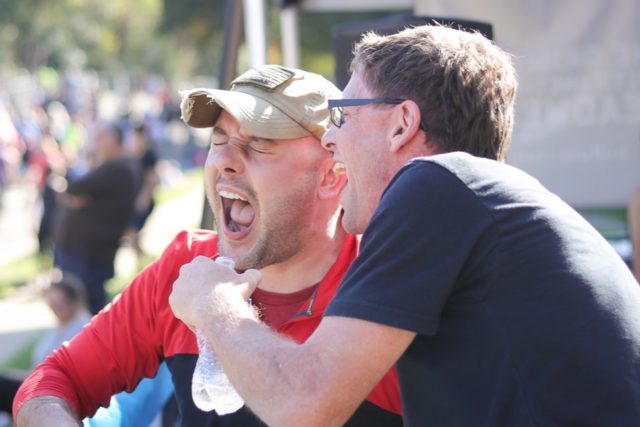 Sandwich Todd, one of the podcast's first guests, returns to talk about how running has helped him manage anxiety.
We open up pre-agenda barely able to contain our excitement over two American records on the track.
At (11:57) we catch up with three-time guest (Episodes 9, 14, & 59) Sandwich Todd (@SandwichTodd) and ask him to confirm his appearances on the show.
At (14:31) Todd talks about his anxiety disorder and when it first occurred.
At (18:00) Todd speaks about some of the strategies he uses to manage the anxiety such as cognitive behavior therapy.
At (20:28) we talk a little about the public perceptions and how social media can influence anxiety. At (21:12) Farley brags about his research and asks about how running has helped calm Todds anxiety.
At (24:13) we talk about how strava helps create accountability and then at (25:58) Todd talks more about the benefits of running for his anxiety.
At (28:56) we ask Todd about his anxiety on his running off days.
At (33:13) we talk about how sharing the story helps show people that they are not alone.
We are back at (38:52) to wrap up the interview before we transition to our grab bag topics.
At (39:36) Farley unsuccessfully attempts to create a new podcast rivalry, however Joanna instead uses the segment to provide some comments on Episode 162.
At (43:26) Docs has to get a new cell phone adventure.
At (47:55) we have an update on former guest Tom Griffin, who finished his walk across America this week.
At (53:28) we talk about the Crystal City Twilighter monsoon and door to door solicitors.
We close out at (58:22) with a pat on our own back, which is our favorite thing to do.
Recent Stories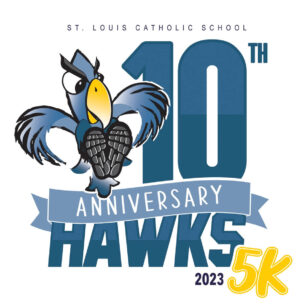 2023 will be the 10 year anniversary of the St. Louis Hawks 5K and Fun Run for Health & Wellness. The USATF certified course runs through the historic Hollin Hills neighborhood in Alexandria, VA.
The Hawks 5K goal, in conjunction