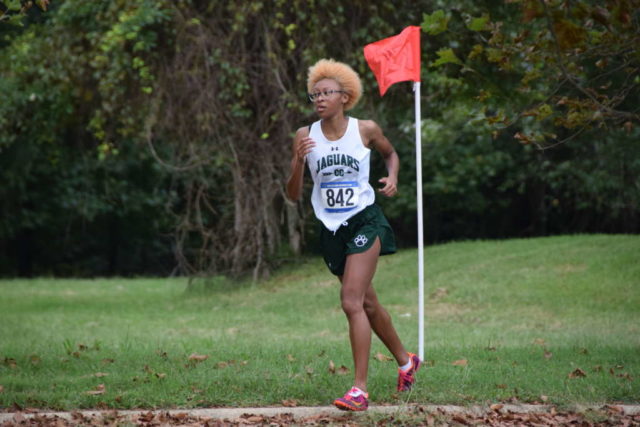 Long, dewy grass at Fort Washington Park presented a challenge at runners at the Prince George's County Invitational. So did "the General," a long hill from the bank of the Potomac River.
That was alright for Eleanor Roosevelt coach Nayda Pierla, whose teams won the boys' competition 36-90 over Parkdale and girls finished second behind Flowers 27-54. Roosevelt junior Brandon Lewis on the individual title in 17:49, while C.H. Flowers junior Javon Watts remained undefeated at Fort Washington Park for her career, winning by more than 90 seconds in 21:14. It's a few seconds slower than her winning time last year, but the grass on the course had not been mowed.
Prince George's County Invitational
Sept. 22, 2018
Fort Washington Park, Md.
1. Brandon Lewis Roosevelt 17:49
2. Jafar Hussen Parkdale 17:54
3. Andrew Okun Roosevelt 18:27
1. Roosevelt 36
2. Parkdale 90
3. Bowie 92
1. Javon Watts Flowers 21:14
2. Nia Warren Digital Harbor 22:50
3. Manuelene Deigh Flowers 22:53
1. Flowers 27
2. Roosevelt 54
3. Wise 101
"I want them facing adversity so that when it's championship time, they're ready for whatever," she said.
Watts was clear of the rest of the pack before 15 second had passed, so she had 20 minutes to occupy her mind and motivate herself.
"I just talk to myself, play songs in my head," she said. "Usually hip hop, some Kayne."
Watts started running when she was 8, but her emotional adjustment to cross country has been stop-and-go. She may just be using the sport to pass the time until she can get back on the track, for the 800 meters, but she's no slouch. She has won this race, and the Prince George's County Championship and the 4A South championship, every time she's stepped on the line.
"She doesn't have the push to run what we think she's capable of," said coach Bryan Brown. "With more competition in some bigger races, she has the potential to run under 20 minutes."
Once she has someone to run with, Brown said, her preference for the 800 meters won't matter.
"She's a competitor," he said. "She'll get in there and race people because she likes to win, if it's on the track or in cross country."
Flowers took four of the top five spots, with junior twins Manuelene (3rd in 22:53) and Manuela Deigh (4th in 23:05) and sophomore Jaylene Okunola (5th in 23:27). Sophomore Nowah Quanteh closed the Jaguars' scoring in 14th place in 25:54.
Lewis also took the lead early but had some competition throughout the race from Parkdale's Jafar Hussen, who finished five seconds behind him in 17:54.
"It was pretty slow out there, I wanted to run under 17:20," he said, noting a time that would have won last year's race by a second. "But winning and having a few guys in the front with me was pretty good."
Lewis' 17:49 was a PR for the course, which he had previously run in 18:06. Roosevelt also had junior, Andrew Okun in third place (18:27),  junior Aidan Cruz in seventh (19:34), junior Raymond Solomon in 12th (20:04) and senior Kwesi Easton in 16th (20:06) before runner-up Parkdale had its fourth runner across the finish line.
"I wanted them to race with the mentality that they should be running in the front and they deserve to be in the front," Pierla said. "They know how important it is to feed off of each other during the race. They were fired up seeing our girls run together."
Plenty of summer miles helped Lewis boost his endurance this season, his second running cross country after he joined the track team as a freshman.
"It's really showing. it's really helped me," he said. "I feel less tired out there."
Last year, Lewis was 23rd at this meet.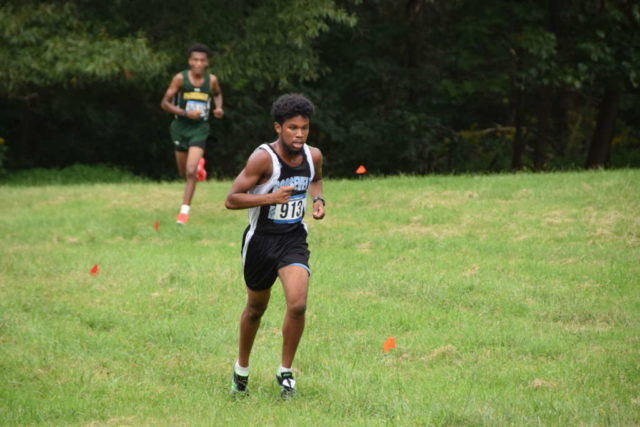 Recent Stories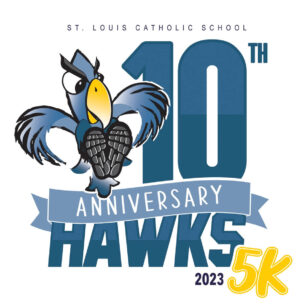 2023 will be the 10 year anniversary of the St. Louis Hawks 5K and Fun Run for Health & Wellness. The USATF certified course runs through the historic Hollin Hills neighborhood in Alexandria, VA.
The Hawks 5K goal, in conjunction