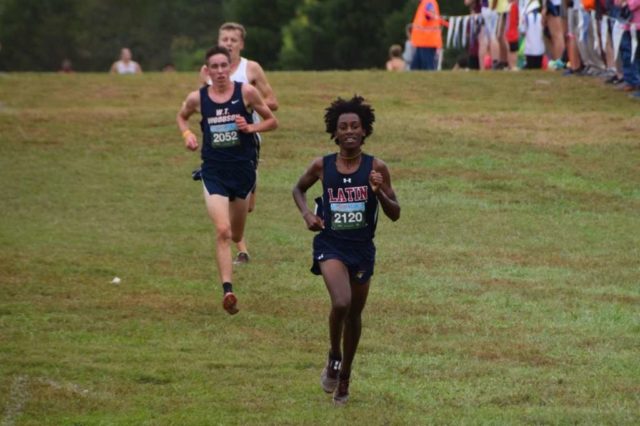 Luke Tewalt isn't the kind of hold back, especially when he has a chance to really be part of a race.
The Washington Latin junior took that opportunity Saturday at the Glory Days Invitational at Clifton's Bull Run Regional Park, leading W.T. Woodson's Jack Leech and Bishop O'Connell's Max Greczyn through the rolling course. For Tewalt, it was a Goldilocks race, not too fast, like the DCXC Invitational a week earlier when he faced off against a Lynchburg area runner with a much faster personal best; and not too slow, like many of the smaller invitationals his charter school team had been racing.
"I don't mind setting the pace because I'm used to that in a lot of my races, but it was even better to have guys to run with," he said. "We were all out there pushing each other and it wound up being a really fun race."
Glory Days Invitational
Oct. 6, 2018
Bull Run Regional Park, Va.
~2.95 miles
1. Max Greczyn O'Connell 14:28
2. Jack Leech Woodson 14:34
3. Luke Tewalt Latin 14:38
1. Dulaney 100
2. Woodson 105
3. Patriot 237
1. Julia Ghiselli Annandale 16:57
2. Ann Marie Schaefer Woodson 17:23
3. Nicole Re Chantilly 17:31
1. Millbrook 83
2. Woodson 172
3. Chantilly 190
In the end, the two seniors caught him, with Greczyn kicking on the shortened course to bring home a win in 14:28 and Leech holding on for second in 14:34, with Tewalt finishing four seconds later. Low-lying areas of the traditional Bull Run Park course were extremely muddy, and even with rerouting, the course added up to 2.95 miles, at most, according to race officials.
What remained of the course, however, was relatively sturdy, runners reported, besides a few mud patches.
"There were a few times my shoes had trouble digging in," Leech said.
Greczyn, fresh off a win in a much muddier DCXC Invitational senior race a week before, got to the meet a little too close for comfort, about 20 minutes before he had to start his warmup.
"I usually have more time to sit, relax and meditate," he said. "Mentally, I wasn't quite ready."
The carried through into the race, where he hung back behind Tewalt and Lech well past the second mile mark.
"I could hear people cheering for him the entire race," Leech said.
Greczyn caught up to the leading pair with a half mile to go, then took off with about 600 meters left.
"That's where I made my move at the WCAC meet last year," he said.
The race wasn't over, though. While making one of two blind turns around the U-shaped final 300 meters, a child wandered onto the course, which added a little uncertainty.
"I wasn't sure if I moved one way, she might move the same way," Greczyn said. "I thought I might have to hurdle the kid."
He finished without incident, but another child wandered onto the course as the varsity girls finished up, causing some late-race, mid-kick adjustments by Chantilly's Nicole Re and Freedom's Abigail Church, who were competing for third place. The two had a much closer call with a young boy, and Re recovered to put two seconds on Church for finish in 17:31. Re had put on a long, sustained kick in the race's third mile to catch up.
That was the extent of the drama up front on the girls' race. Annandale sophomore Julia Ghiselli came back after a few weeks off of cross country racing and separated from the rest of the field after the first mile. She was unchallenged the rest of the way to win in 16:57, with Woodson senior Ann Marie Schaefer 26 seconds back.
"I was just getting a feel for the course," she said. "When I got to the hills, I decided to just go for it."
Since the Monroe Parker Invitational, Sept. 8. The cancellations of the Oatlands and Octoberfest invitationals left her trying a road race and a trail race for harder efforts in different settings.
"I was ready to come back to cross country," she said. "The last few weeks were nice to be able to run without the same pressure as the season, but I missed it."
Ghselli and Schaefer, along with the boys' top three, will race the Milestat Invitational next weekend in Hanover County, Va. Re will head to the Third Battle Invitational in Winchester.
Schaefer, like Greczyn, was unsure of herself early on in the race. And in the middle of the race. Basically until she crossed the finish line.
"I wasn't expecting to do that well today," she said. "I was nervous."
That didn't stop her from running well on her own in the gap between Ghselli and Re and Church.
"The whole time I said I wasn't going to ask why I was doing it, I was just going to make the most of the opportunity to run well."
She spent most of her junior year injured, but was gaining confidence from the investment in her training she had made over the summer.
"I'm happy to be healthy and have a chance to see what I can do this year," she said.
Baltimore's Dulaney won the boys' team race with 100 points, just ahead of Woodson's 105. Millbrook, host of next week's Third Battle Invitational, scored 83 points to win the girls' team race over Woodson's 172.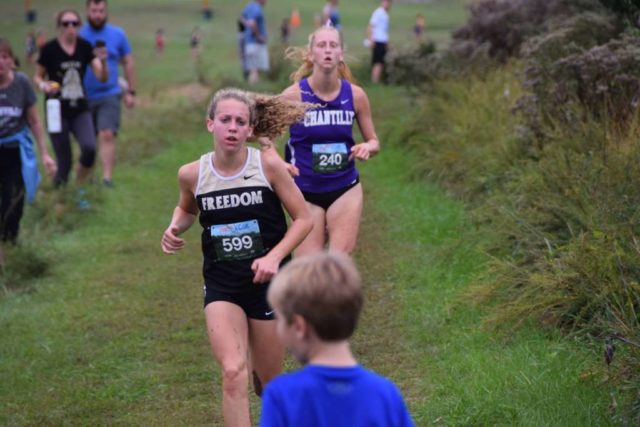 Recent Stories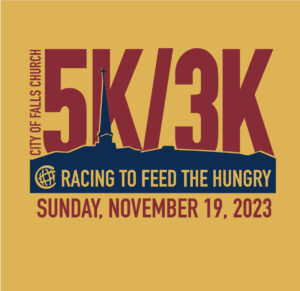 The out and back Falls Church City 5K/3K course is mostly flat on the W&OD Trail starting and finishing at 103 Columbia Street. Overall male and female winners earn free shoes and medals are awarded to all categories. Great family