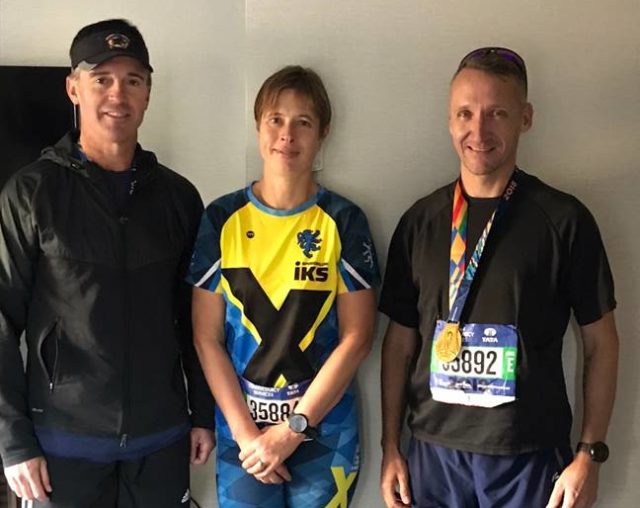 The U.S. Secret Service is always ready to protect foreign leaders on American soil — even if it involves running a marathon in the process.
Last week, Assistant Special Agent in Charge Mason Brayman and Lieutenant Bill Uher received an assignment unlike anything they'd ever encountered: run the TCS New York City Marathon with President Kersti Kaljulaid of Estonia.
The D.C.-based Secret Service members are not new to the challenges of marathon running. The Nov. 4 race was Brayman's 56th; Uher's 28th. But the pair only had four days notice ahead of the mission. Still, they didn't let that slow them down.
"When we have protectees come to D.C., you're put on standby because some of them like to run," Uher said of the agency's well-known runners. "In this case, she was coming in to run, she knew she was coming in for it. She was running it no matter if she had protection with her or not."
There were murmurings earlier in the year that the Estonian leader would be running, and the opportunity to run alongside her intrigued the men. Both Brayman and Uher are known to be runners in the agency, but more than a dozen others could potentially do it, too, Brayman said. The two men trained in case it turned into a reality.
"When we found out we were doing it, we were all in. Next thing you know we are in a train going up there," said Uher, who won the George Washington's Birthday Marathon in 2012.
Brayman and Uher arrived in New York City a day ahead of the race and the Secret Service protection detail assigned to President Kaljulaid briefed them on any potential threats surrounding the event that draws 50,000 runners and more than 1 million spectators. The pair carried protective and communication equipment during the run — an obstacle that required some training, too, Brayman said.
"It's not everyday you're going out running with that, so you have to go on test run with it," said Brayman, who works in the agency's public affairs division.
"Training while wearing a weapon came into play," Uher said. "The main focus is to get the protectee across the line and know it's not about your time — it's about her time."
President Kaljulaid was prepared for the race. Kaljulaid, who has held the office for about two years, ran well and had clearly studied the course, Brayman said.
"She was setting the pace and was pretty consistent the whole way," said Brayman, who runs with Capital Area Runners locally. "She's a really good runner."
Kaljulaid, 48, finished the race in 4:02.40. The finish time landed her in the top 16 percent in her age group. She had already run four half marathons this year to prepare for the marathon.
Rather astonishing to be at the finish line with so many happy people. Thank you, @NYCmarathon, thank you to all the volunteers and thank you to all the people cheering everyone else on!

— Kersti Kaljulaid (@KerstiKaljulaid) November 4, 2018
So what was it like to run with a president?
"She was friendly and focused," Uher said.
Several other Estonians ran with Kaljulaid and her Secret Service team. They chatted and had a good time along the way, Brayman said. They all wore shirts with "Estonia" on them, which elicited cheers from spectators and other runners.
While many Americans may not recognize President Kaljulaid in passing, several runners did. At one point in the race, an Estonian participant was surprised to look over and see his president running alongside him, Brayman said.
"He ran around the last eight miles with us after that," Brayman said.
The run was good training for Brayman, who is running the Philadelphia Marathon later this month. He had been scheduled to run 16 miles on the day of the New York City Marathon, "so the timing was good," he said.
Even a few days after running 26.2 miles, Brayman was already back to running in preparation his next marathon.
It's rare that the men get to combine their work with their passion for running races, but both said they'd gladly accept the opportunity again.
"I'd want to give others the opportunity," Uher said. "But I'd do it again in a heartbeat."
Recent Stories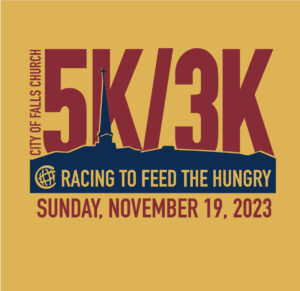 The out and back Falls Church City 5K/3K course is mostly flat on the W&OD Trail starting and finishing at 103 Columbia Street. Overall male and female winners earn free shoes and medals are awarded to all categories. Great family