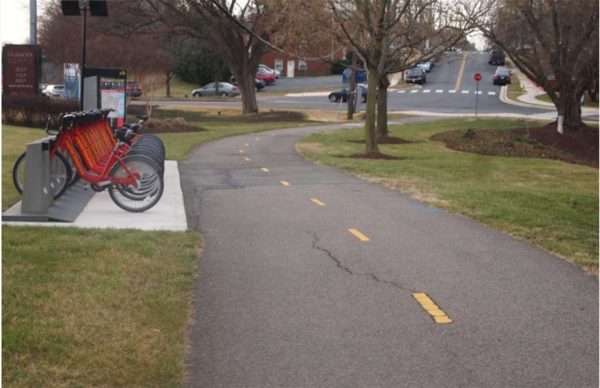 A roughly 0.4-mile paved path opened in Arlington County over the weekend on the western side of Washington Boulevard, between Towers Park and Columbia Pike.
The California International Marathon Dec. 2 doubled as the U.S. Marathon Championships. Former Georgetown grad student Sam Roecker finished third in 2:30:25, Alexandria's Bethany Sachtleben, a former George Mason runner, was sixth in 2:31:20 and former Silver Spring resident Maegan Krifchin finished eighth in 2:32:47. All had previously qualified for the 2020 Olympic Marathon Trials. Former Silver Spring resident and University of Maryland runner Patrick Reaves qualified for the Olympic Trials, running 2:17:40, as did Columbia native Brian Harvey (2:17:48), American University alumnus Mark Leininger (2:17:50) and Arlington resident Kieran O'Connor (2:18:52).
Recent Stories

Both 5K and 1 mile courses are USATF certified. The 5K course has some moderate hills. The 1 mile course is flat making this a perfect PR course. We are really looking to get a broader participation base.
Funds go