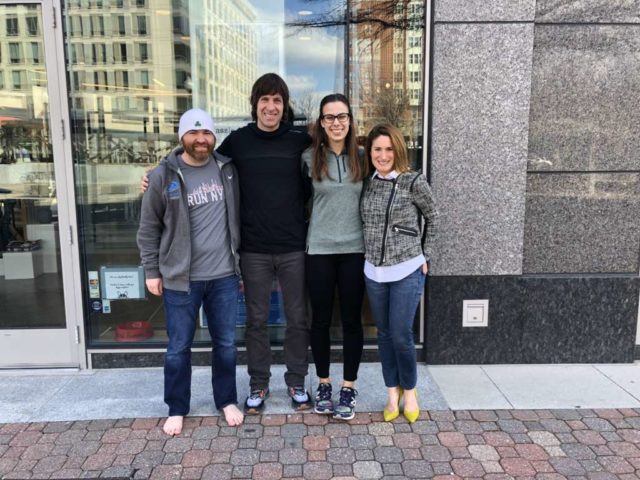 Courage to Run (April 13) Race Director Freida Edgette shares her personal journey to race director and the mission her race advances.
The show starts with yet another conspiracy theory before transitioning (6:10) into tax noises and other tax topics.
Courage to Run Race Director Frieda Edgette (@friedakedgette), corrects Farley's pronunciation (12:46).
She explains (15:40) the Courage to Run race's mission.
Edgette shares (21:38)  her story about her struggle with an eating disorder and some of the journey overcoming the disorder.
At (24:54) she talks about a big life change, where she transitioned in London and how the magic of Hyde Park helped her make that change.
At (30:27) she dives back into race planning and (34:40) virtual races.
Farley gives his social media lesson of the week (49:33) – pay attention he only makes his point 40 times.
A running story from the NFL combine (56:12) includes some confusing math.
At (1:05:10) they introduce the hashtag PTN bling and close out at (1:07:25) with an update on the trail runner who killed a mountain lion on his run.