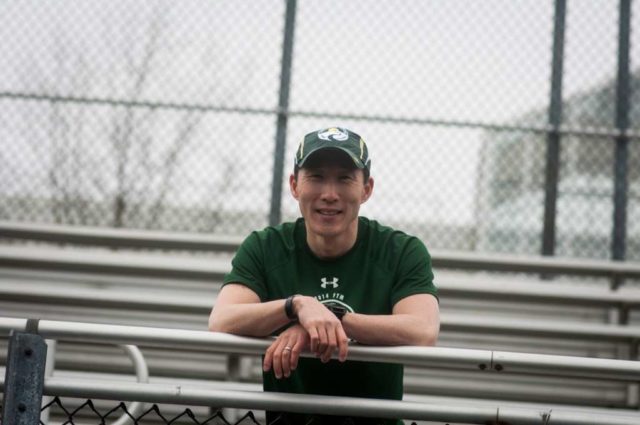 Conroy Zien celebrated finishing the 2016 Rehoboth Beach Seashore Marathon at a post-race party surrounded by some of his closest friends he's made through running and with another medal around his neck to add to his extensive collection of race souvenirs.
His time of 3 hours, 35 minutes, and 14 seconds placed him 138th overall out of 872 total finishers and top 25 in his age group. As the co-director of Montgomery County Road Runners Club's First Time Marathon Training Program, Zien has helped hundreds of novice runners, including this reporter, accomplish their dream of completing 26.2 miles. RunWashington readers voted him Best Running Coach in 2015.
But a prevailing feeling of disappointment persisted. It didn't help that at the party, a man who recognized Zien asked him the one question he had hoped to avoid.
"He said, 'Have you run Boston?'" Zien recalls. "I said, 'No I haven't.'"
When Zien, 50, told the man he hadn't qualified for the Boston Marathon ("BQ" for short), the man could not believe it. "Then how can you lead FTM without having run Boston?," he asked.
Zien spent the whole ride home and the next few days thinking about the conversation. He told his wife and close friends about how low it made him feel.  "I was so taken aback by it," Zien says. "I told him I didn't think that was a prerequisite for being a coach, and I still don't."
As the Boston Marathon grows in popularity, so does pressure to qualify for the prestigious race. The hard cut-off qualifying times have made it a bucket list goal for many competitive amateur runners. Marathon participants recognize the acronym "BQ," and some, like Zien, are even led to believe that they aren't "a real runner" unless they accomplish the goal. It's become, in a sense, the end-all goal for some runners.
"There's a toxic obsession," Zien says. "I am both feet in that camp. I realize it's a place I need to extricate myself from, because I don't think it's healthy and it's going to make me not want to run, and I think that's a shame."
* * *
Natalie Patterson doesn't completely understand the obsession over Boston. For the 27-year-old sub-elite runner, the qualifying standards "mean nothing." A 2:55 marathoner who trains with the Georgetown Running Club, Patterson is closer to qualifying for the Olympic Marathon Trials than not qualifying for Boston, but she has no desires to run one of the biggest races in the world.
Patterson prefers smaller, more intimate races where her family and friends can watch her run. Over 25,000 participants finished the Boston Marathon in last year's freezing, rain-soaked edition.
She acknowledges that her opinion may not be the most popular among runners.
"It's just times," Patterson says. "Just a way to keep the numbers down. Are you a better runner at 3:29:29 than 3:30? No, you're the same. Those benchmarks make you try harder … so goals are good, but again, unpopular opinion, the hype around it and cost, and I don't want to say obsession, but it's not something I would be able to share with my dad. I wouldn't be able to afford to go … He wouldn't be able to watch me."
To Patterson, a runner finishing a marathon in seven hours is just as impressive as one who qualifies for Boston. "That person is putting in the same amount of time and effort," she says.
The commercialization of the race also bothers her. There's the $100 jacket that only qualifiers feel they deserve to wear, Boston Marathon branded shoes, and a branded beer. She's seen people comment on Runner's World articles that they "can't wait until they can drink this beer."
"You can still drink it!" Patterson says.
But ultimately, she understands the appeal. She went to Boston last year to spectate the race. Patterson calls the atmosphere of the race "incredible," and it reminded her of her hometown Kalamazoo Marathon in Michigan.
"I love that race in part because there are people the entire way," she says. "People are lined up the whole way, people having brunches in the front yard. It's not a big city, but how the city kind of shuts down … I imagine that's the same feeling people get [from Boston], but I get that from other races."
* * *
Next Monday will be Sarah Byron's first Boston Marathon. Ever since finishing the 2014 Baltimore Running Festival marathon in 3:55:27, she has made it her goal to BQ.
The Baltimore race was her first marathon, and afterward, she kept hearing fellow runners talk about Boston.
"I looked at the qualifying times and what they were even like and I saw my age was 3:35," Byron remembers. "I was like, 'Oh, for my first marathon, and not getting any help, I could get to 3:35 no problem.'"
From there, Byron chipped away at her time. In 2016, she missed the Boston qualifying time by 36 seconds in Baltimore, and then ran a 3:39:05 the following year at the Delaware Marathon. She was knocking on the door. And there lies the appeal of the BQ for Byron, and why the 29-year-old who lives in Rockville has made it her singular running goal all these years.
On Nov. 11, 2017, Byron ran her fourth marathon–and fourth attempt at a BQ. She finished in 3:27:11. Next to her name on the official results page is a blue-and-yellow unicorn logo and the words, "Boston Marathon Qualifier."
For non-elite runners like Byron, achieving a BQ can feel like ultimate reward at the end of a tunnel.
"I really like to set tough goals for myself," she says. "When I found out what the Boston Marathon was all about, it's the pinnacle of running competition for people who aren't even elite runners, people who really love running, sub-elite level, it has that appeal of, 'I did that.' For me, I think it's to prove to myself that if I keep chipping away, I can get there. Finally getting that goal, it's pretty awesome. I think the hard part is now what? I think part of the fun was the training process … training for not just any marathon but one of the most prestigious marathons, and prove to myself I can do that."
* * *
It finally happened. At the 2017 Wineglass Marathon in Corning, New York, Zien ran a 3:26:56.8, a 3:04 buffer under the qualifying standard that he felt assured would get him in for Boston. He hadn't run a personal best, but that didn't matter.
Zien could look forward to joining the tens of thousands of runners who had made the same dedication as him to get to the start line of the 2019 Boston Marathon. The ones who put in hours of grueling long runs and lactic-acid building track workouts so they could proudly wear the colorful jacket they believed they've finally earned.
At least that's what he thought. Because of the number of qualifiers, the accepted times ended up being 3:25:08 for Zien's gender and age group. The journey, a dejected Zien learned, continues.
"I can't wait until this is all over," he says, "because it's all an albatross, it's this thing, it's such a all-encompassing, life consuming thing." Zien sighs, then continues. "I gotta qualify for Boston. I gotta qualify for Boston. It would almost be easier for me if I weren't close … but I'm close enough. It's a very realistic possibility, and I think that's where a lot of people are, that they have this obsession to try and qualify for Boston, and yes it does take away some of the joy of running. I'm ready to run and not care about my time. … just go out there and run and enjoy it."
Zien says he would never "in a million years" put this pressure on his runners as a coach. He doesn't want to project his goals onto others, just like he wouldn't want other runners to speak for him.
On April 27, just a few weeks after the Boston Marathon this year, Zien will be in Las Vegas for the Revel Mt. Charleston Marathon known for its fast, downhill course. He's entering the race in good spirits. He feels good about his training, his fitness, and most importantly, his chances of qualifying for Boston. He's a runner, and no matter what happens, no one can take that away.
Recent Stories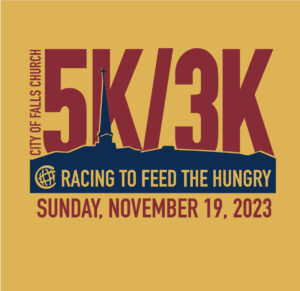 The out and back Falls Church City 5K/3K course is mostly flat on the W&OD Trail starting and finishing at 103 Columbia Street. Overall male and female winners earn free shoes and medals are awarded to all categories. Great family