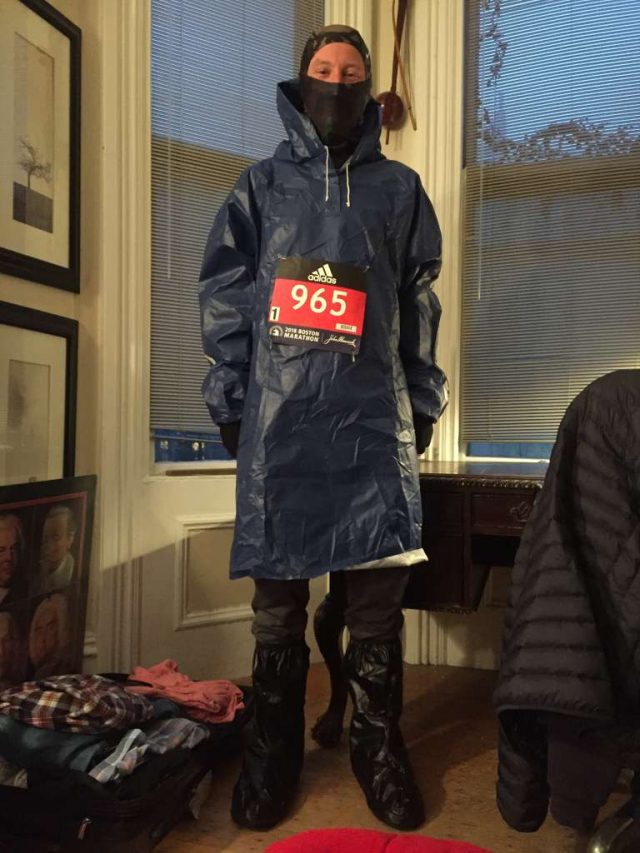 Marie Kondo may not be a Boston Marathoner's best friend this year. Given the forecast currently calls for a repeat of 2018's cold, windy deluge, throwaway clothes that might not spark joy the rest of the year are probably going to be invaluable this year. If you cleared out your closet in the past few months, now is a good time to get to a local thrift store, before you get to Boston and everyone else has the same idea. Here's what some of our runners wore last year.
This year, 567 local runners have registered for Boston, but not all will race. Bethesda's Ben Beach will be going for his 52nd Boston finish- extending his own record. In 2018,  Graham Tribble (Arlington, 2:30:06), Sean Kinne (D.C., 2:37:23),  Eric Schuler (Laurel, 2:41:31), Breana Avalos (D.C.,  3:03:42) Erin Kelman (Germantown, 3:05:33) and Christie Wetzel (Falls Church, 3:08:49) led local finishers. Kelman and Wetzel are registered this year. Despite the conditions, 96.9 percent of D.C. runners who started the race finished, as did 95.5 percent of Maryland runners and 96.7 percent of Virginia runners, though the latter two statistics cover those entire states. He have the complete list of entrants at the bottom here.
Run Faster and Father's Boston podcast
Lisa Reichmann and Julie Sapper recorded more than a dozen podcasts leading up to the 2019 Boston Marathon with a variety of guests.
Eight years later, Broderick still taking marathoners to Boston
Disciples of the late Mike Broderick are still meeting up in Bethesda to train for Boston, and other marathons.
Masters runner Jackie Gruendel working toward a PR at Boston
The ER physician's assistant from Clifton is hoping to break a 15-year-old PR.
Boston or bust?
Has the fixation on hitting a BQ gone too far for some runners?
Recent Stories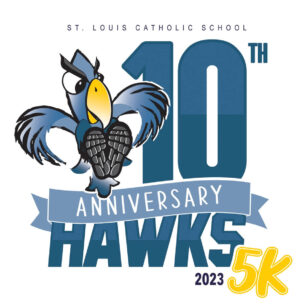 2023 will be the 10 year anniversary of the St. Louis Hawks 5K and Fun Run for Health & Wellness. The USATF certified course runs through the historic Hollin Hills neighborhood in Alexandria, VA.
The Hawks 5K goal, in conjunction