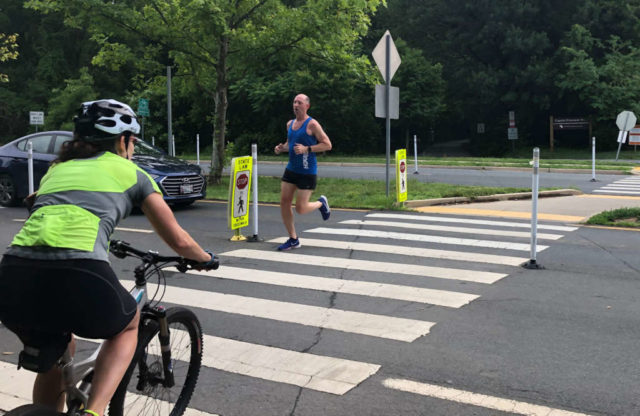 The Montgomery County Planning Commission voted 4-1 to move the Capital Crescent Trail crossing at Little Falls Parkway roughly 160 feet to the west to Arlington Road, which has a traffic light. The WashCycle reported that was not among the three options presented in 2018. The intersection had been narrowed to one driving lane since a recumbent cyclist was killed in the intersection in 2016.
Local resident and runner Paul Karlsen was disappointed in the decision and remarked that the chosen solution will almost certainly result in longer delays for the motorist, as the Little Falls to Arlington junction must become a 'no turn on red.' He felt safe, as a runner, with the current layout.
The new layout will restore four driving lanes, which he felt would be more dangerous. And, for running, the new layout will be a loser.
"It will restrict my use of that section of the trail," he said. "I have often used this section of the CCT for tempo and marathon-paced runs but that will not really work out any more due to the crossing delay.  Also, I will feel less safe having my kids cycle on the trail.  We chose to live in the adjacent Sumner neighborhood for access to a trail where  motor vehicles do not take precedence over pedestrians.  That, sadly, will be gone."
Georgetown alumna Katrina Coogan ran 15:14.13, which is a cool time but more importantly a world qualifier, at the Adrian Martinez Classic. (Thank you to Fast Women for pointing that out.)
The Friends of the Mount Vernon Trail is now a 501 (c) 3 nonprofit organization.
Recent Stories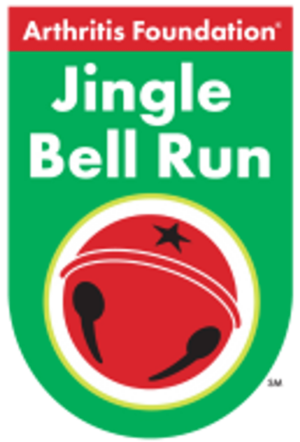 Be part of the original festive race for charity and signature Arthritis Foundation holiday event! Wear your favorite holiday attire and together, we'll jingle all the way to a cure! Register as an individual or bring a team of friends,