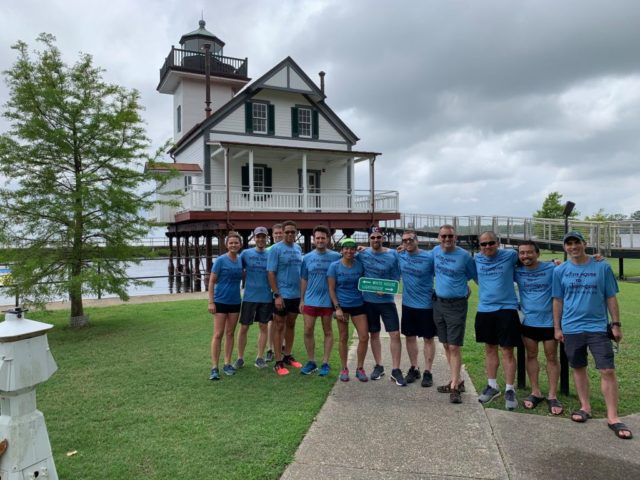 Tim Schleining agreed to take part in the White House to LightHouse Relay before he knew anything about it.  
His friend Jennifer Miller just asked him if he was free, and after checking his calendar for the dates she'd asked about, he said yes.
A day or two later, Schleining learned more. And his reaction?
"Initially shock at the audacity of it, but I was really intrigued and excited to participate," he said.
Everyone said yes before they knew what they were in for, said Thong Tran, another member of the team.
Miller, Tran and Paul Rhodes planned a 343-mile relay, for which the team would be the three of them and nine friends from the Trottin' Oxen, a running group that meets at Old Ox Brewery in Ashburn.
When putting together the team, Miller, Tran and Rhodes each made lists of nine runners they wanted to join them, and the lists pretty much aligned, said Miller, 39, of Herndon.
The first runner took off the morning of June 6 from outside the White House, and the team ended its journey just before 2:30 p.m. June 8 at the Roanoke River Lighthouse in Edenton, N.C.
The organizers also obtained sponsors: Old Ox Brewery, Green Lizard Cycling, Pacers Running, Studio One Printing and Red Effect Infrared Fitness – Fairfax.
While researching potential routes, Rhodes, 25, of Reston, said they learned about the East Coast Greenway, which runs from Maine to Florida. They used this to create their path.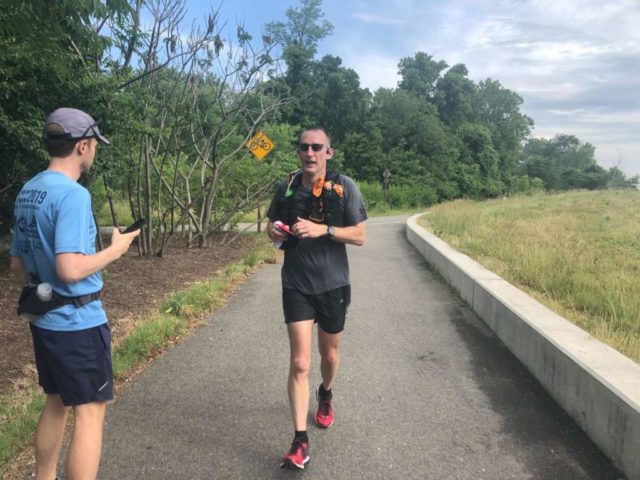 The plan was for each runner to run four relay legs, and for safety, runners ran in pairs for their night runs. Planning also included safety considerations and the transition points, Tran said.
The team also had an RV — which had the relay's name and website displayed on the side and the Trottin' Oxen logo under the driver's side window — and a support vehicle.
The team was able to complete the first 24 legs of the relay, Miller said, but they had an obstacle come up when the RV was damaged in an incident with a tree. The team posted in a video on social media that the runners were OK.
The team decided to keep heading toward the finish point, and they drove to the start of leg 32, from which participants ran 10 miles to the finish, Miller said. The runners completed 270 miles — 78 percent of the originally-planned distance, she said.
In addition to the issue with the RV, runners also faced different types of weather.
"We had all the elements — very high temperatures occasionally and some heavy rains, but the camaraderie helped me get through it," said Schleining, 45, of Ashburn.  
He knew about half of the team before the relay. The relay route traveled through Fredericksburg and Richmond, along with smaller communities along the way.
Schleining ran about 33 miles during the relay; it was less than the 46 he thought he'd be doing because of the RV crash. A leg of the run that Schleining particularly enjoyed included running on country roads at sunrise into the city of Richmond.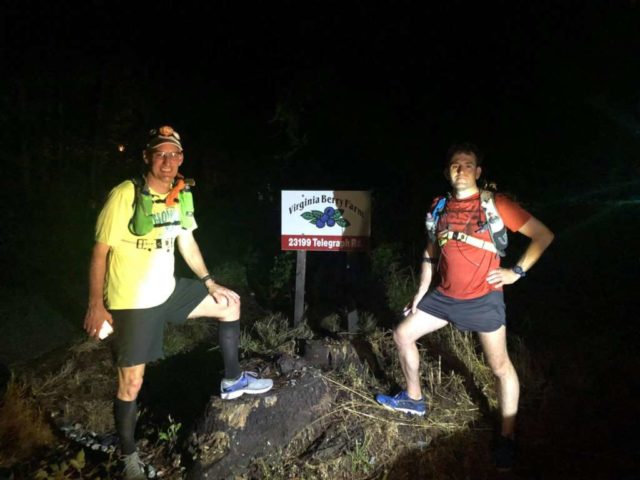 "We started out running being surrounded by roosters calling out the morning and then downtown Richmond to finish it out," Schleining said. "That was just a great run altogether."
Rhodes also enjoyed the opportunity to run in different places.
"It was awesome," he said. "It was one of those moments where you were like 'what am I doing,' like you're out in the middle of nowhere running somewhere that you could never go otherwise. I thought that was the coolest part."
The last leg was particularly meaningful to Miller.
"For me, running up to the lighthouse at the end was especially sweet," Miller said. "I actually got a little teared up because it was something that we had planned for so long and finally seen come together and we were celebrating it with our friends."
The White House to LightHouse Relay had a website, www.wh2lhrelay.com, where anyone could track the runners' progress in real time. Visitors to the site can also learn about the relay and each runner. The relay also has active Facebook, Twitter and Instagram pages, where photos of the runners before and during the relay were shared.
Participants had event shirts and ended the journey by getting personalized green-and-white street signs that had "WHITE HOUSE" and "LIGHTHOUSE" printed on them, with arrows pointing in opposite directions.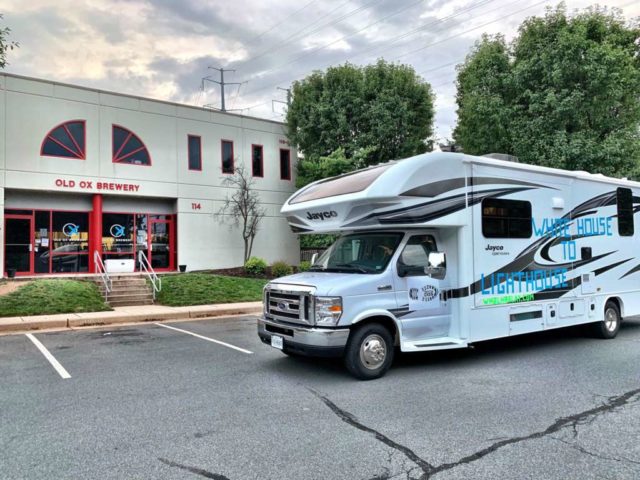 It wasn't the first unique event that members of the Trottin' Oxen have participated in. Other events have included a doughnut relay — with teams of four conquering eight miles and 12 doughnuts — and a run covering the entire Washington & Old Dominion Trail, said Tran, 40, of Herndon. Runners also took part in a four-state Appalachian Trail run that included Pennsylvania, Maryland, West Virginia and Virginia, he said.
Members of the Trottin' Oxen, which Miller said has more than 700 members on Facebook but about 75-100 active members, also enjoy running vacations. Miller is one of the founders of the club, which has been around for more than four years.  
Anyone is welcome to run with the club, which has the motto of "Your Pace, Our Place." Group runs are at 6:30 p.m. Tuesdays and 10:30 a.m. Saturdays from Old Ox Brewery.
Team members are interested in tackling the relay again.
"Even on the way back home, they weren't saying, 'if we do this again, we should do this;' they were saying, 'when we do this again, we should do it this way,'" Rhodes said.
Schleining hopes to be part of the next one.
"I want to say it was a once-in-a-lifetime experience — I just hope it doesn't turn out to have been that; I would love to do this again," he said.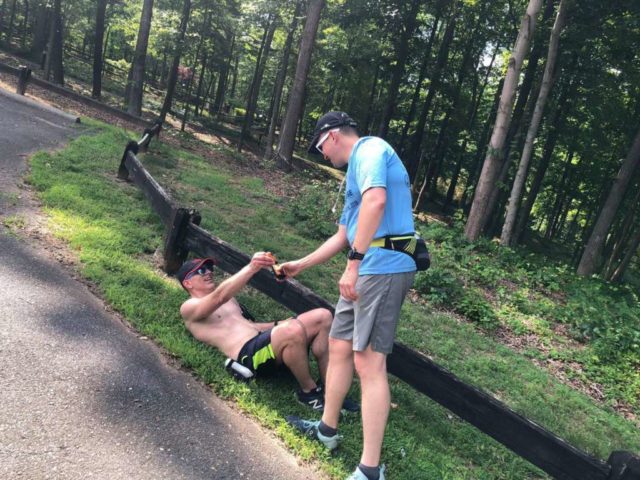 Recent Stories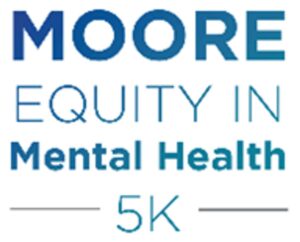 About APA's MOORE Equity in Mental Health 5k
The APA's Division of Diversity and Health Equity invites you to join us in combating mental health inequities facing young people of color and in honoring mental health advocate Bebe Moore Campbell.