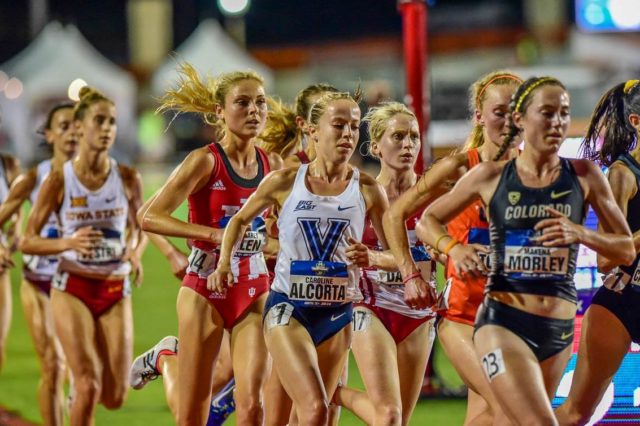 Caroline Alcorta had an even bigger lead than anyone expected. She came into the 2013 Virginia AAA track championships with a 3200 season's best more than 10 seconds faster than anyone else. And with a half mile to go, she had what West Springfield coach Chris Pellegrini estimated was a 20-second lead.
"I heard people around me saying she had it in the bag, but with that weather, I just wasn't sure," he said, more than six years later. 
That Newport News morning was humid, and he wasn't sure how well any runner could get much into their system that early in the day. Having run a leg of the 4×800 relay the night before, his plan for Alcorta was an assertive but measured start to give her enough of a cushion to not have to kick for the win.
She came through the mile a little fast, but the plan seemed to be working. And then it didn't. 
As she approached the bell lap, her knee drive started to go. When the bell rang, she picked up the pace, and Lake Braddock assistant coach Jeff Custer reassured him "oh no, she's fine!"
Photographer Ed Lull saw the color drain a little from her face every lap.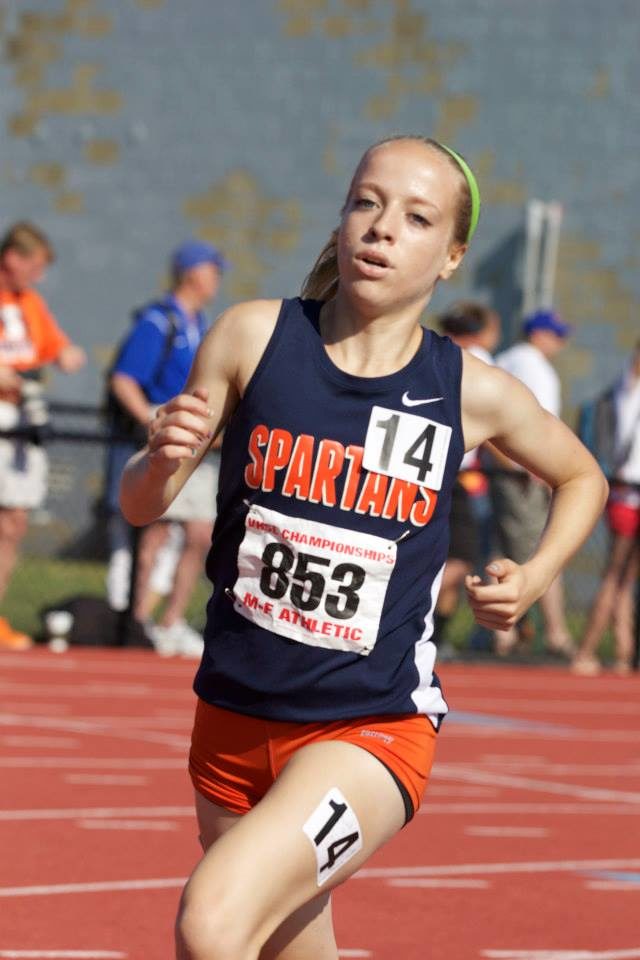 About 100 meters later, Custer saw what Pellegrini had feared — her stride was getting choppy. With half a lap, she started to walk, but still had the kind of margin that would have gotten her across the line first. A few seconds later she was running again, but with the final straight ahead of her she was done. Down on the track, and Braddock assistant Steve Hoogland was able to get her onto the infield before a dozen sets of spikes would come bearing down on lane one.
Once alert, Pellegrini said. she got really upset, because she realized she didn't win the race, and pushed to run the 1600 meters later in the day, an argument that went nowhere.  
"She didn't have any major issues but from that point forward there were a few times we felt she was heading in that direction, so we had to be careful," Pellegrini said of her senior year. "We had some hot days at practice, and then she had to race Foot Locker in San Diego after acclimating to fall weather on the east coast (she finished third in the 2013 championships). It took her a while for her inner thermometer to adjust itself. She managed the 3200/1600 meter double win the next year without incident.
At the University of North Carolina, she adjusted, begrudgingly, to the Piedmont heat and humidity. Her incident was always in the back of her mind as she tried to be more prepared on a daily basis than she had been at her junior year state meet.
She slipped up once as a junior, rushing after a Sunday long run to church, where she promptly passed out. 
Now a graduate student at Villanova, Alcorta qualified for both the 10k and 5k at the 2019 NCAA championships. Her reward for making it through the muggy Jacksonville preliminaries? A trip to blazingly hot Austin, Texas. A climatic far cry from Eugene, Ore. where she had placed 14th a year before as an undergrad at North Carolina.
"I tried to look at it and recognize that everyone was going to have to deal with it," she said. "But it was definitely going to be a challenge. I just tried not to think about it too much."
Villanova coach Gina Procaccio handled that.
"A lot of people will realize how hot it was when they get to the meet and then start drinking more water," she said. "We were focused on just getting her electrolytes on a consistent basis starting before regionals so that by the time we got to nationals, it was going to be second nature."
Alcorta limited her time outside, kept a wet towel on her neck when she was outside of the hotel and cut her shakeout runs to limit her exposure to the elements.
"She did well enough in Jacksonville that the conditions weren't as much of a concern as just making sure she wasn't overexerting herself before the race," Prococcio said.
The 10,000 meters, June 6, was going to still be a challenge. With 75 degree heat and 71 percent relative humidity, Newport News might have seemed like a better option. The race, mercifully, went off at 9:38 p.m..
"It definitely helped," Alcorta said. "I don't think I could have run 10k in the sun in Texas."
The first half of the race was a potpourri of paces, ranging between 75 second laps and a few around 88 seconds.  
"We 10k runners just want t get into a pace and hold on," she said. "But it kept my mind off of water."
The water cups that were available to runners were a double-edged sword to Alcorta. 
"I kept telling myself 'Next lap I'll grab a water cup…next lap I'll grab a water cup,"' she said. "I wasn't going to take one until I really need it. I didn't want to show anyone else I was hurting."
As the race finally broke apart after 5k, she indulged. 
"At what point am I going to let pride get in the way," she asked, rhetorically. "If it's helping other girls stay in it, it can help me."
So she dumped the cups on her head and trained her eyes on the women ahead of her. She gunned for a top-eight finish, and that got closer and closer as the race drew to a finish. 
"If you tell yourself you're fine, you can convince yourself of a lot of things," in the moment, she said. "I thought about a workout where my teammate and I were both feeling awful but we did okay and we realized after how much we pushed through to get the job done."
She wound up fifth, running 33:20.70, just 0.02 seconds from fourth and less than 10 seconds behind Weini Kelati, the Heritage graduate who won the 2015 Foot Locker Cross Country Championships. Alcorta was third in 2013.
The 5k, two days later, was a different story. Run at 7:25 p.m., at 93 degrees, Alcorta had a harder time getting comfortable, but still finished a respectable 11th place in 16:18.66. It was her second highest NCAA finish, less than 48 hours after kept herself together in conditions that once felled her at a much shorter race.
"I wanted to give it all I had in both, but if the 5k was first I am not sure I would have tried the double," she said. "The 10k just holds a special place in my heart.
"I wasn't happy with my place in the 5k, but I was happy with how I raced."
She held off that heat in the 5k long enough to get off the track before it overcame her, but she avoided a trip to the hospital with the help of her friend Pedialyte. 
Alcorta is on pace to earn a masters in public administration, with a concentration in public health, in December, and until then will continue to train under Procaccio while looking for a training group as she transitions to road races while also chasing a 2020 U.S. Olympic Trials qualifier in the 10k.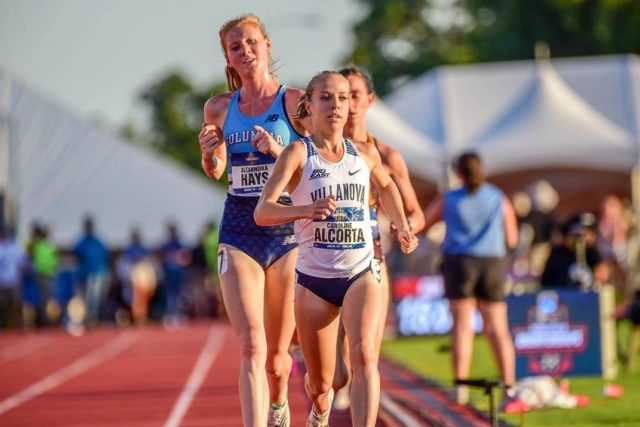 Recent Stories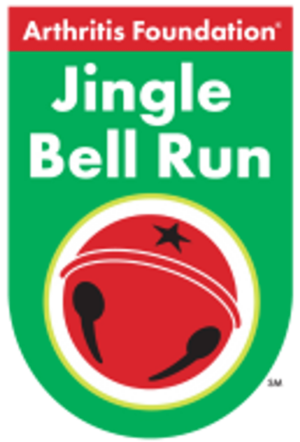 Be part of the original festive race for charity and signature Arthritis Foundation holiday event! Wear your favorite holiday attire and together, we'll jingle all the way to a cure! Register as an individual or bring a team of friends,