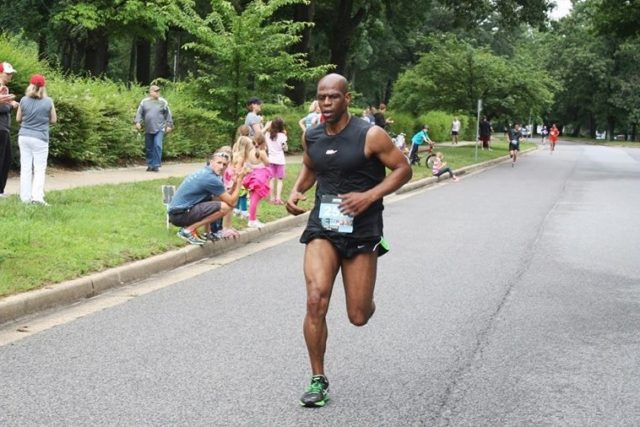 Name: Dr. Joseph Spears, Jr
Self-described age group: 50-54
Residence: Brandywine, Md.
Occupation:  Associate Professor Sport Mgmt. at Bowie State University.
Volunteer roles in the running world: Help out with races, very active in my church and serving local community service groups for males, youth sports and mentorship outreach.
Why you run: Running, for me, is a lifestyle that influences my spirit, soul and body; it's as equal to me as a life of prayer.
When did you get started running: I can remember starting out running as early as nine years old. Precisely I ran about 9 miles on a long back road in my home town in St. Marys County. That run change my life and inspired me in so many different ways that impacted my perspectives as it relates to my future and having the ability to overcome and win.
Have you taken a break from running: Never from running daily, but there are times I need to maintain consistency for actual road races.
Training shoe: Kanayo 25
Coach or training group: I train with a small group of men right here in my community. We cross train between mountain biking, track and trail work…
The hardest race you've ever run: Believe it or not, no matter how much I may consider at the end of the day they all have been awesome…
Most adventurous decision you've made with your running: Running has always been very instrumental in overcoming life challenges, such as: drug and alcohol addiction and every other challenge I've been confronted running has always provided a way to peace and wholeness.
Running mentors: I normally admire and appreciate any runner that commits and values running as a way of life. I learn from these people…
My favorite place to run in the D.C. area is: I like Hains Point with my family but I also like the Fort Dupont Park trails…
Favorite local trail:  Fort Dupont Park trails
My best race was: Annapolis 10k
Favorite local race: MCRRC's Little Bennett Trail 10k
Ideal post-run meal: Lentil soup
Favorite flavor of gel, gu, etc: Strawberry
Pet peeve: Trail running
Goals: Run two trail races a month and mountain bike three days a week.
Your advice for a new runner:  Take your time, and stay consistent and never give up. Always see running as a life achiever and a very important aspect of balancing your life; spirit, soul and body.
Favorite running book: Hansons Marathon Method
Song in your head during a run: Baby Face and relevant songs
Have you dealt with a major injury: Patellar tendon tendonitis
 Running quote: "Run and not be weary.  Spiritual fitness is the solution"
Why is the D.C. area a great place to be a runner: The synergy and running culture of Washington DC gives you the good sense of not just a typical ruining course but the confidence and legacy of all the rest runners that has and current value and utilized daily.
Recent Stories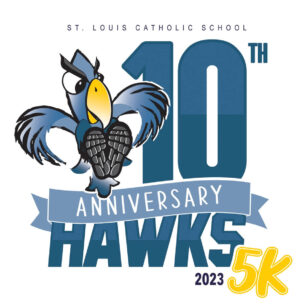 2023 will be the 10 year anniversary of the St. Louis Hawks 5K and Fun Run for Health & Wellness. The USATF certified course runs through the historic Hollin Hills neighborhood in Alexandria, VA.
The Hawks 5K goal, in conjunction