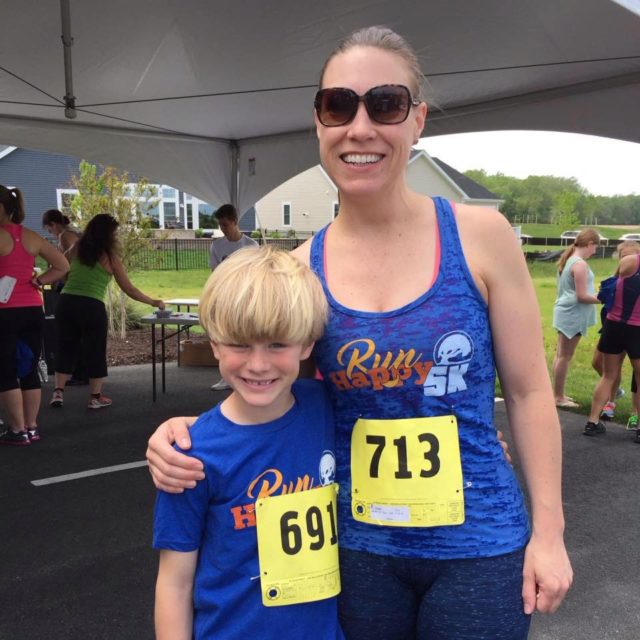 Name: Erika Fields
Self-described age group: 40-45
Residence: NE D.C.
Occupation: Operations Manager for Circa Lighting
Why you run: Fresh air and exercise cures most woes.
When did you get started running:  I remember joining my dad for Turkey Trot 5K when was around 10 years old.
Have you taken a break from running: I take breaks all the time.  I'm currently trying to get back into a running routine after a break.
Training shoe: Running in Brooks Ghosts right now.  I don't have loyalty to a specific brand or style.  Every time I need a new shoe, I get a fresh assessment at a local running store and try something new.
Coach or training group: I'm not part of a running group but would like to be!
The hardest race you've ever run: High Country Half Marathon in Boone, NC (Aug 2018)
Most adventurous decision you've made with your running: solo trail running in Shenandoah.  The ankle hazards abound.
Running mentors: My dad
My favorite place to run in the D.C. area is:  Anacostia Riverwalk Trail when running from home, C & O Canal Towpath when running from work
Favorite local trail:  same as above
My best race was: One year the Army Ten-Miler was on my birthday.  Running it was a great way to celebrate with 20,000 new friends!
Favorite local race: Cap Hill Classic
Ideal post-run meal: eggs and IPA
Favorite flavor of gel, gu, etc: I don't touch the stuff!
Pet peeve: bottlenecks on narrow race courses
Goals:  Break two hours in half marathon
Your advice for a new runner:  Don't overthink it.  Just start.
Favorite running book:  I don't read many running books, but I love several books about hiking.  Recent fave is Grandma Gatewood's Walk: The Inspiring Story of the Woman Who Saved the Appalachian Trail.
Song in your head during a run: Bombs over Baghdad (Outkast)
Have you dealt with a major injury: just minor injuries – shin splints, broken toes, minor sprains, etc.
Running quote: "If you are in a bad mood go for a walk. If you are still in a bad mood go for another walk." – Hippocrates
Why is the D.C. area a great place to be a runner:  Want to run on a track or a trail? Hard top or bare earth? Hills or flat? Cityscape or among the trees? Alone or with a group?  Whatever your running preferences, DC's got options for you.
I'm currently being inspired by #runstreak on Instagram.  It's a great reminder for me to hit the trail even when I just have time to run 1 or 2 miles.  Every little bit counts.
Recent Stories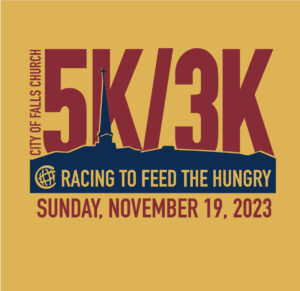 The out and back Falls Church City 5K/3K course is mostly flat on the W&OD Trail starting and finishing at 103 Columbia Street. Overall male and female winners earn free shoes and medals are awarded to all categories. Great family