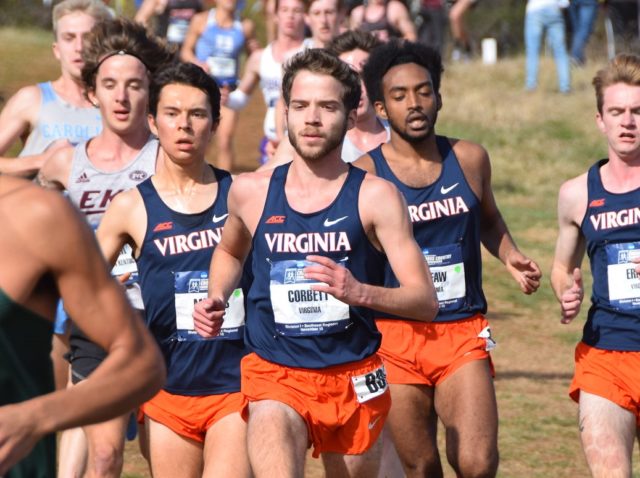 A slew of Division I collegiate runners with local connections will race in the NCAA Championships Saturday in Vigo County, Ind. (let me know if I missed anyone, I imagine I left someone out in D III)

Georgetown's men qualified as a team, with Nick Wareham, Spencer Brown, Jack Van Scoter, Price Owens, Matthew Bouthillett, Rusty Kujdych and Shea Weilbaker ran for the Hoyas at the Mid-Atlantic Regional. Madeline Perez and Sami Corman qualified individually, as did George Washington's Suzanne Dannheim.
Loudoun Valley alumnus Peter Morris, Lake Braddock alumnus Alex Corbett and Richard Montgomery alumnus Rohann Asfaw will race for the University of Virginia.
Tuscarora alumnus Fitsum Seyoum and Northwest alumnus Diego Zarate will race for Virgina Tech, as will Westfield alumna Sara Freix, who qualified individually.
Sidwell Friends alumna Taylor Knibb and Loudoun Valley alumna Natalie Morris will race for Cornell University.
Patriot alumna Rachel McArthur will race with the University of Colorado team.
Hetiage alumna Weini Kelati, last year's runner-up, will race with the University of New Mexico team.

Saturday, in Louisville-Jefferson County, Ky. the following local cross country runners would appear to be competing in the NCAA Division III Championships.

Edison alumnus Jeff Gibson will race for the University of Mary Washington.
Chantilly alumnus Tyler Amos will race with Johns Hopkins University's team.
Quince Orchard alumnus Liam Walsh will race with Carnegie Mellon University's team.
Georgetown Day alumnus Tristan Colaizzi will race with Williams College's team.
Westfield alumna Didi Pace will race with the Washington & Lee University team.
Chantilly alumna Ana Morris will race with the Emory University team.

Four more runners with local connections recently qualified for the 2020 U.S. Olympic Marathon Trials. Georgetown alumnus Nick Golebiowski ran 2:18:39 at the Monumental Marathon Nov. 9 in Indianapolis, and Lake Braddock alumna Kathy Newberry ran 2:43:47. Eleanor Roosevelt alumna  (and swimmer) Hannah Cocchiaro, of Columbia, Md., ran 2:40:08 at the Richmond Marathon, ahead of George Mason High School alumna Susanna Sullivan, who lives in Reston and ran 2:43:21.
Recent Stories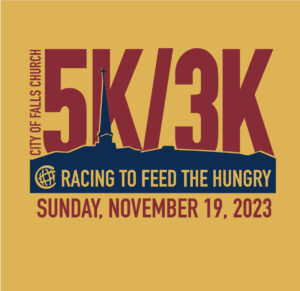 The out and back Falls Church City 5K/3K course is mostly flat on the W&OD Trail starting and finishing at 103 Columbia Street. Overall male and female winners earn free shoes and medals are awarded to all categories. Great family