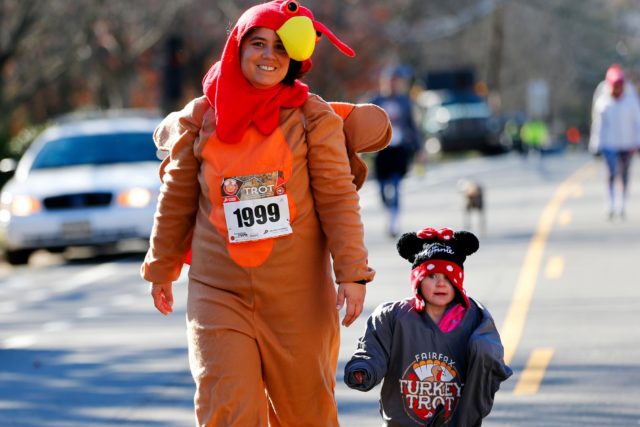 Outside of mammoth races like the Army Ten-Miler, Marine Corps Marathon and the Credit Union Cherry Blossom Ten Mile, Thanksgiving is the busiest day of road racing in the D.C. area. Last years, 13 turkey trots totaled 21,214 finishers just in their timed divisions, to say nothing about fun runs, walks and tot trots, many of which these events sport.
This year at least 16 races will kick off around the D.C. area, with another one following a few days later.
Run hard, run for fun, wear a turkey costume, wear a pie costume if you can find one…whatever does it for you, the options are out there in D.C., Virginia and Maryland.
Note that the Virginia Run Turkey Trot and the Turkey Trot for Parkinsons in Lorton have both taken hiatuses. That doesn't necessarily mean they're done for good – the Cheverly Trot is making a comeback this year.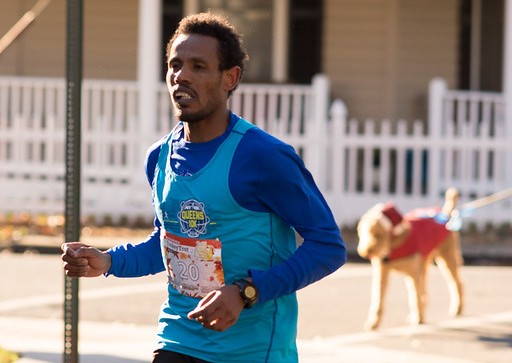 Alexandria Turkey Trot 5 Mile
9 a.m., George Washington Middle School, 1005 Mt. Vernon Ave., Alexandria, Va.
Website
Arlington Turkey Trot 5k – sold out
8 a.m., Christ Church of Arlington, 3020 N. Pershing Drive, Arlington, Va.
Website
Ashburn Farm Thanksgiving Day 5k/10k
8:15 a.m., Crossroads United Methodist Church, 43454 Crossroads Drive, Ashburn, Va.
Website
Bethesda Turkey Chase 10k
8:30 a.m., YMCA Bethesda-Chevy Chase,  9401 Old Georgetown Rd, Bethesda, Md.
Website
Cheverly Turkey Trot 5k
9 a.m, Cheverly Community Center, 6401 Forest Road, Cheverly, Md.
Website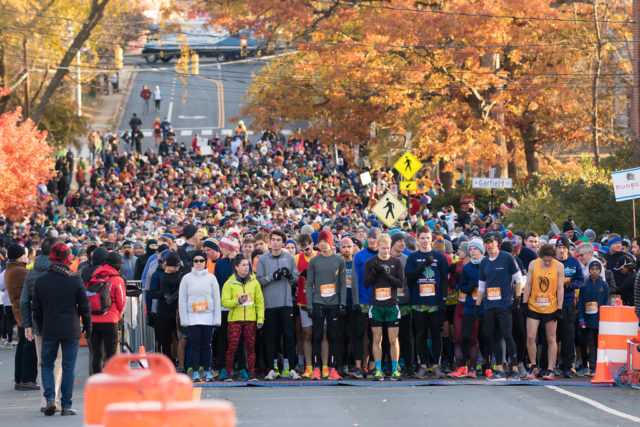 College Park parkrun 5k
9 a.m., Acredale Community Park, 4289 Metzerott Rd, College Park, Md.
Website
Fairfax Turkey Trot 5k
9 a.m., Fairfax Fire Station, 4081 University Drive, Fairfax, Va.
Website
Fairfax Turkey Trot Four Mile
9 a.m., Mantua Swimming Pool, 9330 Pentland Place, Fairfax, Va.
Website
Gobble Wobble "Roughly 5k"
9 a.m. Greenbelt Youth Center, 99 Centerway, Greenbelt, Md.
Website
Laurel Turkey Trot 5k
8 a.m. McCullouch Field, Laurel, Md.
Website
Prince William Turkey Trot 5k
8:30 a.m., Freedom Aquatic & Fitness Center, 9100 Freedom Center Blvd, Manassas, Va.
Website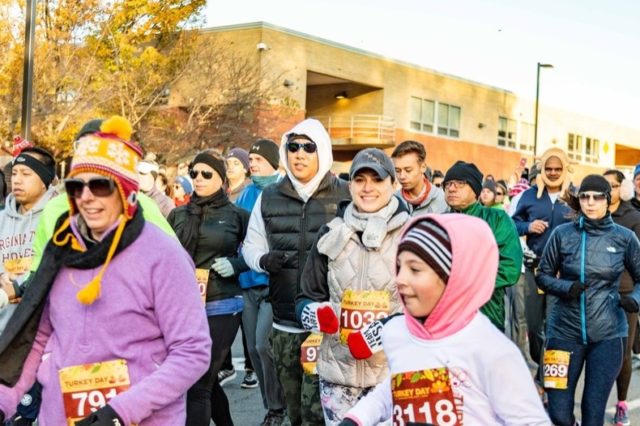 Thanksgiving Day Turkey Day 5k
8 a.m., South Lakes High School, Reston, Va.
Website
River Bend Club Turkey Trot 5k
8:30 a.m. River Bend Country Club, 375 Walker Rd., Great Falls, Va.
Website
SOME Trot for Hunger 5k
9 a.m. Freedom Plaza, Washington, D.C.
Website
St. James Turkey Trot 5k
8:30 a.m. The St. James, 6805 Industrial Rd., Springfield, Va.
Website
Willowsford Rec Club Turkey Trot 5k
8 a.m., 41085 Willowsford Ln, Aldie, Va.
Website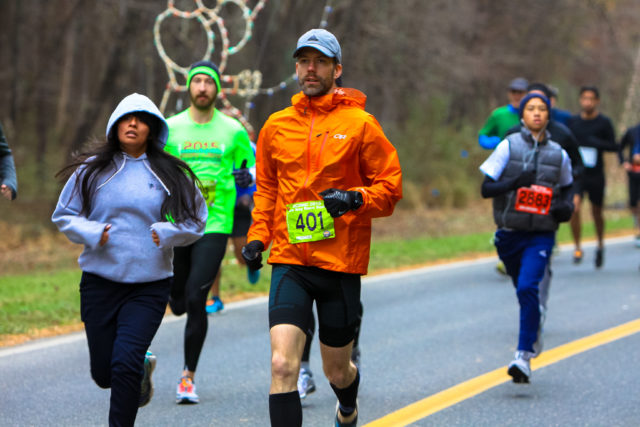 And one for dessert
MCRRC Turkey Burnoff 5/10 Mile
8 a.m., Nov. 30, Seneca Creek State Park, 11950 Clopper Road, Gaithersburg, Md.
Website
Recent Stories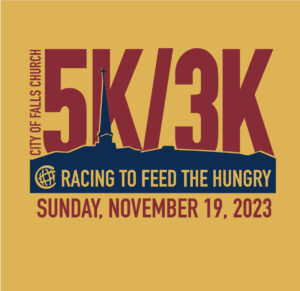 The out and back Falls Church City 5K/3K course is mostly flat on the W&OD Trail starting and finishing at 103 Columbia Street. Overall male and female winners earn free shoes and medals are awarded to all categories. Great family