The Montgomery County Department of Transportation is having a community meeting at 7 p.m. Jan. 29 at Bethesda-Chevy Chase High School to discuss designs of the Capital Crescent Trail tunnel and surface route through Bethesda.
Montgomery County Executive Marc Elrich did not include any money in his budget proposal for the county's for a tunnel to carry the Capital Crescent Trail under Wisconsin Avenue.
The Marine Corps Marathon has permanently banned a 55-year-old woman from its race series after an investigation showed she had cut several race courses over four years. A consistent absence of on-course photos and timing mat data helped the race organization come to that conclusion.
St. John's College High School's Desmond Dunham was named the National Federation of High School Associations Coaches Association's girls' track and field national coach of the year.
Dunham and Gonzaga College High School's John Ausema were named cross country coach of the year by the U.S. Track and Field and Cross Country Coaches Association.
Recent Stories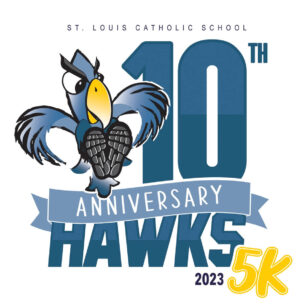 2023 will be the 10 year anniversary of the St. Louis Hawks 5K and Fun Run for Health & Wellness. The USATF certified course runs through the historic Hollin Hills neighborhood in Alexandria, VA.
The Hawks 5K goal, in conjunction